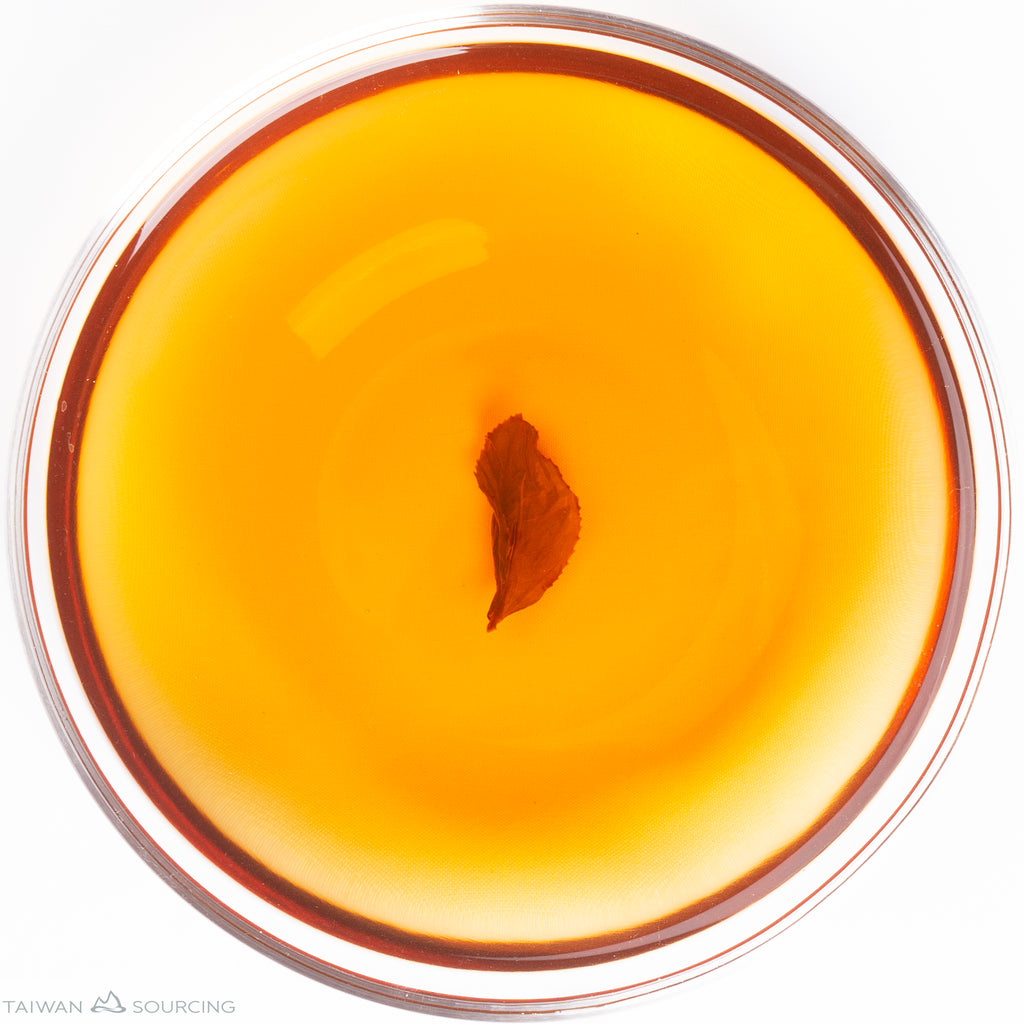 After seasons and seasons of experimenting, we eventually reached the point of making the Jin Xuan varietal taste exceedingly close to the famous Dancong Oolong from China.
We had mentioned the unique traits of this modern varietal in "Lily Phoenix" and "Lily Redolence" before, but the specific traits of a Dancong became clear only after the tea was made, completely unintentionally. This season, we decided to thoroughly utilize this trait we discovered. For this to be achieved, we would have to apply what we learned from the processing of "The Rock of Harbor"- that is to break down the cell wall of the leaves in a even more detailed manner, which will require even more manual labor, especially at the "big waving" stage. 
The draft tea, after proper roasting, turned into the tea we had been looking for. A tea that, if you tried it and were told it is a Dancong tea, you would not hesitate to believe it. This "Lily Dancong" marks a meaningful maturation in our tea processing journey as the true identy of Jin Xuan varietal fully was unveiled. We hope that, whether you are an experienced tea drinker or new to the tea world, when you give this tea a curious try, it will blossom in your heart. 

Harvest:  See Options / 見選項
Varietal:  Jin Xuan / 金萱
Elevation:  200 M / 貳佰 公尺
Region:  Nantou Countrty Zhushan Township / 南投縣 竹山鎮
Fermentation Level:  35% / 分之 卅伍
Roast Level:  3 / 參 分
 Ready to brew!
 Brewing......
 Brewing......