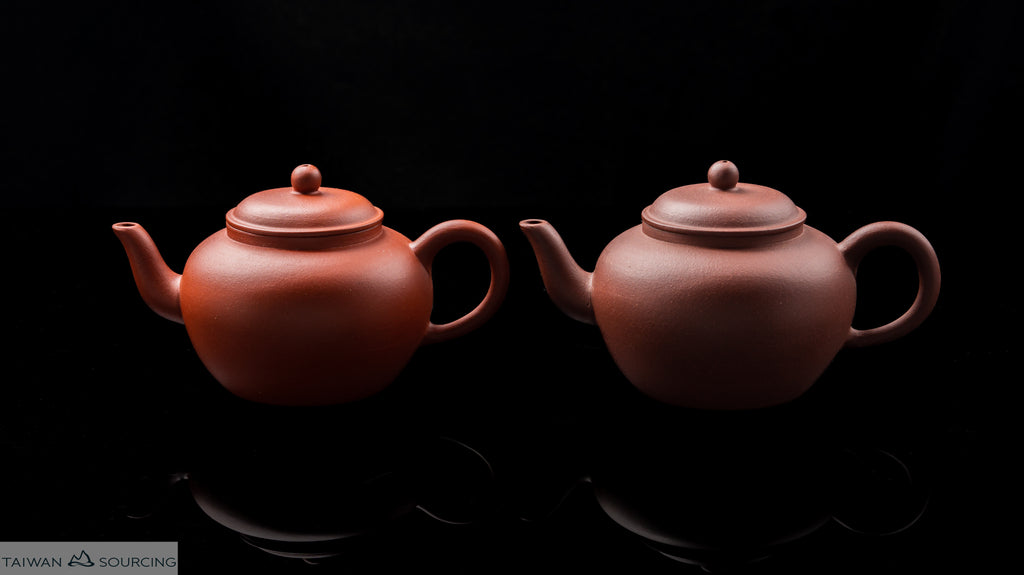 "Tang Po" is a classical level teapot style from Yixing, and the name was originated from a style of tin container which were used for warming legs up. The shape of this daily metal-ware eventually inspired the creation of this classical design and was passed on to the culture of Factory One. The extra character "Gao" (高) means "tall," which means this is a taller style "Tang Po" than usual one. 
Factory One is considered as the stepping stone of understanding the world of Yixing culture due to its massive production back then. Despite the fact most of their creations were classified as kitchenware in its time, the foundation of this official institution was formed by numerous renowned masters such as Gu, Jingzhou (顧景舟). Its products were known for their reliability in the material selection, especially the "red clay" (紅泥) and "pin zi clay" (拚紫泥) we are seeing here. By natural selection, the clay was refined from the natural ore from Yixing area instead of using artificial colouring such as synthesised elements. This makes them not only a safe option to brew tea with, but also the teaware that will not fail the tea we processed. 
These two lovely pieces would be a perfect choice for people who were trying to enter the world of ancient Yixing, where we can witness and feel how the tradition was trying very hard to commercialise itself by producing affordable yet classical products in the last century. Despite the disappearance of Factory One, their legacy is still preserved by the supporters in the tea world today, and Taiwan Sourcing is more than privileged to be sharing such tradition with you.
Mineral: Red Clay & Pin Zini / 紅泥 和 拚紫泥
Mineral Location: Huang Long Shan, Yixing County / 宜興 黃龍山 
Firing Temperature: 1200 c / 仟貳 攝氏
Shrinkage: 10% / 分之 拾
Bottom Carving: China Yixing / 中國宜興 
Volume: 215 ml / 貳佰壹拾伍 毫升