Imperial Grade Lalashan High Mountain Jade Oolong Tea - Spring 2015
Taiwan Sourcing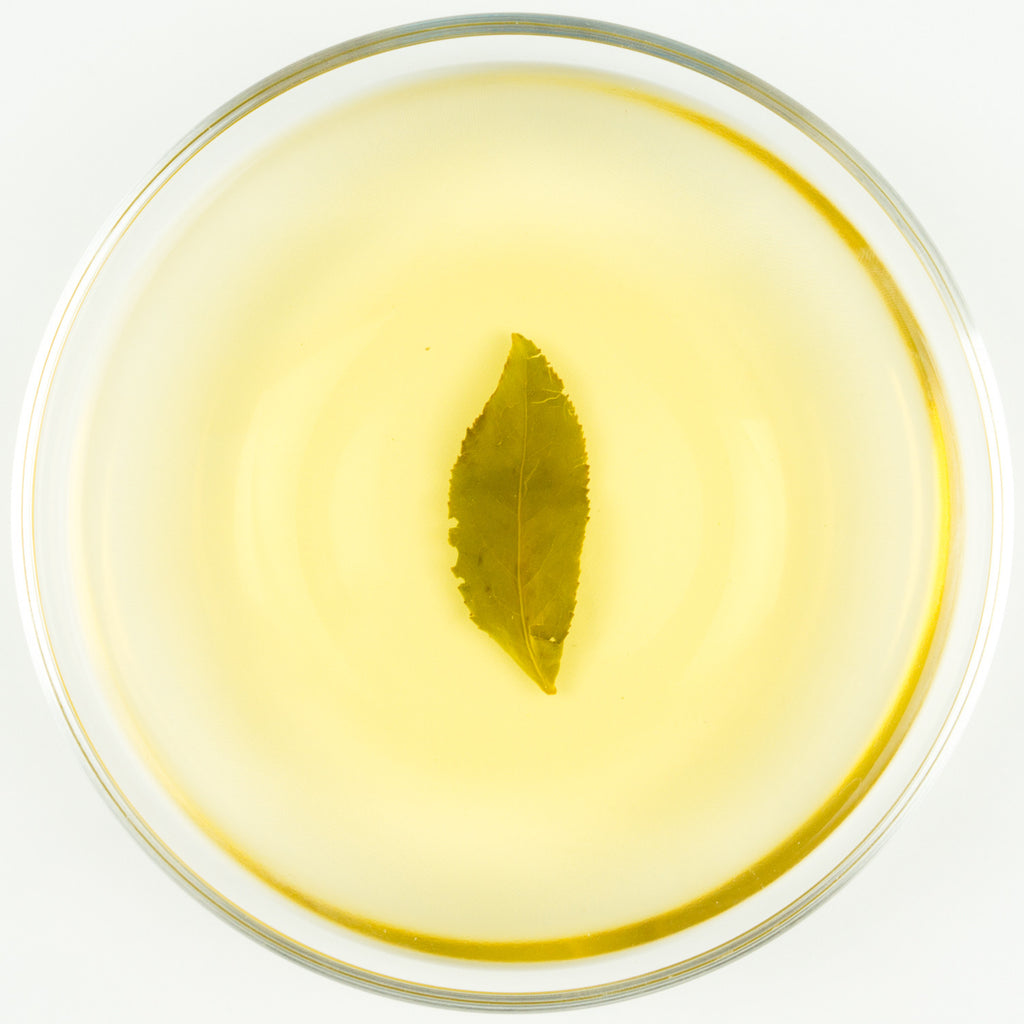 When seeing this, you might be asking, why are we offering another Lalashan Jade Oolong? Don't you already have one that is good enough?  Well, like other tea regions, the new Lalashan tea region has a special tea plantation that produces superior quality tea material that is different from any other regions.  This tea is a rare and fortunate "catch" from the tail-end of the 2015 Spring Harvest.  It's uniquely distinctive, with an intangible touch on the tongue, and offers an after taste that is exactly like peach.
 We feel it is necessary to share this tea not only because of the quality, but also the unique experience it brought to us. Even though it is more expensive than other (still fabulous) Lalashan, we think everyone will agree this tea is a worthy addition to our Lalashan teas collection.  We invite you taste them side by side and decide for yourself which you prefer.  Perhaps you'll find both are excellent and have their own distinct character.
Harvest:  Spring 2015 / 春 貳零壹伍
Varietal: Qing Xin Oolong / 青心烏龍
Elevation:  1450 M / 壹仟肆佰伍拾 公尺
Region:  Lalashan / 拉拉山 
Oxidation Level:  20% / 分之 貳拾
Roast Level:  0 / 無
 Amazing...... this just blew the Government Reserve Fushoushan (an amazing tea too) out of the water in a side-by-side.  Amazing pick and peach after-taste is the real deal.  Can be infused 10 times or more.  Recommend brewing in a clay pot.
 On a day when we were brewing many different fresh jade oolongs this one stood out by far as the most potent and tasty.  Not as famous as some of our other regions, and even though I honestly would recommend trying every last one of our teas, I highly encourage tea lovers to give this a taste.  I loved it.
 As a old dog who is still recovering from the shock of drinking this tea, this tea is just different. The body, or should an old dog call it "body", just softly stretching itself on an old dog's mouth when it landed on the palate. The scent is light, intangible, but not weak with a very clear "peach" like after taste. What's also worth to notice is that this tea does not contain a bit of astringency. Just amazing. This tea will make Lalashan another "holy land" for jade oolong.