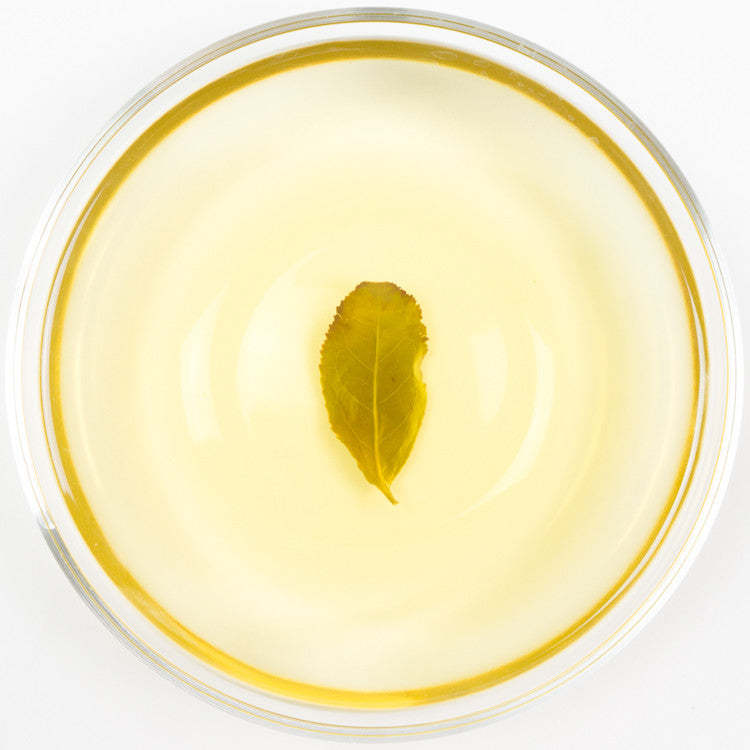 Famous for its peach plantation in the region, Lalashan recently has turned into another great area for tea plantations. We were fortunate enough to secure some of this spring's harvest.  Due to the drought in Taiwan this season, tea regions mostly suffered a decrease in production, but it also means that the quality of the teas can be superbly good.
This Lalashan is a perfect result from the drought season as it delivers a strong fruity aroma and thick body. It literally tastes in some way like peaches. If this is your first time drinking the famous high mountain jade oolong tea, our Lalashan will be your great start! 
Harvest:  Spring 2015 / 春 貳零壹伍
Varietal: Qing Xin Oolong / 青心烏龍
Elevation:  1300 M / 仟參 公尺
Region:  Lalashan / 拉拉山 
Oxidation Level:  20% / 分之 廿
Roast Level:  0 / 無
 Amazing Jade oolong... from the first infusion up to the eight infusion it gives off a thick, sweet and voluminous tea soup.  Later infusions less pronounced but still very enjoyable and worth drinking.  Strong cha qi and a lubricating feeling accompanies a session with this exceptional tea.
 Very floral wet leaf.  Vibrant and bright.  It can be pushed hard and gives so much nectar-like goodness.  Drank it with 3 people and had a blast.
 As a old dog drinking tea, this will definitely be one of the best Oolongs this year to enjoy with your palate. As we already knew from the description, Lala Shan is famous for its peach production, and this great tea taste very close to that "peach" note which is a rare sign from Qing Xin Oolong. Also the body is very vibrant and fresh to an old dog's delicate palate. This tea will definitely open a whole new aspect for Taiwanese Jade Oolong.