Taiwanese-Grown Organic Wu Yi Varietal Oolong Tea - Spring 2015
Taiwan Sourcing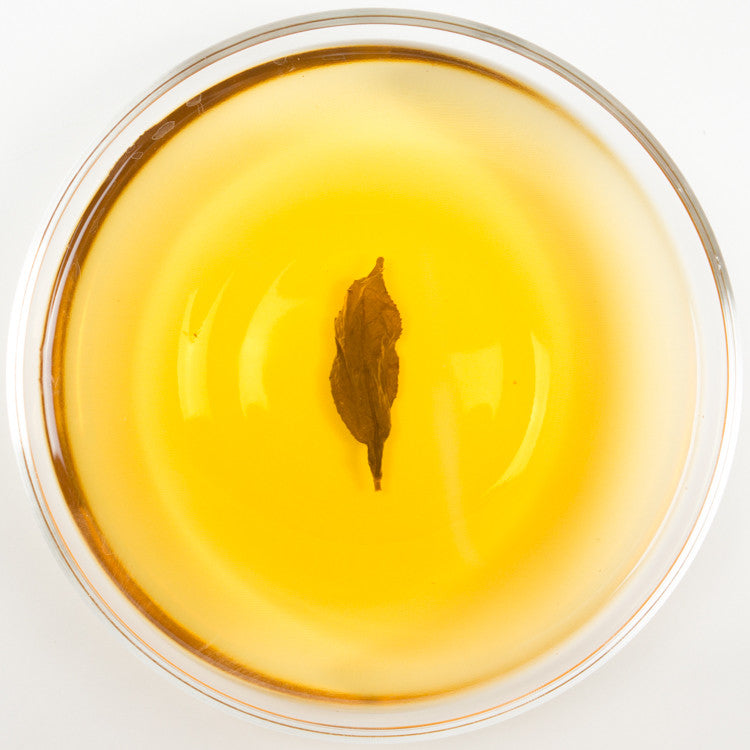 Don't be confused, this is not a Wu Yi Rock Tea from mainland China, but instead a unique varietal that was brought to Taiwan around 200 years ago. Until today it is difficult for us to tell which exact varietal was brought from Wuyi region of China back then, so this varietal has earned its unique name to commemorate its origin ─ "Wu Yi" as a result.  
It tastes similar to Fujian Wu Yi Rock Tea and yet remains uniquely Taiwanese in processing and character.
Harvest:  Spring 2015 / 春 貳零壹伍
Varietal:  Wu Yi / 武夷
Elevation:  450 M / 肆佰伍拾 公尺
Region: Mingjiang / 名間
Oxidation Level:  25 % / 分之 廿伍
Roast Level:  2 / 貳 分
 Roasted goodness... thick oily taste that lubricates the mouth and throat in a very pleasant way.  Later infusions are thick and sweet.  Some taste of dried longan fruit.  Thanks to whomever imported this varietal from Wu Yi to Taiwan (200 years ago).
 I find the aroma of this tea intoxicating.  Both in the prepped yixing pot (dry), and wet leaf (hot).   It is such a unique tea in taste and history and I am so happy to know we secured it for our lineup.
 As an old dog who had some really good Wuyi rock tea before, this Wuyi varietal in Taiwan not only surprised me with its price, but definitely the taste as well. A bit of orchid scent in it reminds an old dog of its origin, but the taste of guava is substantially potent and thick as well. For a cold weather day this is a great tea to warm your body up, and a great substitution when there is no traditional Tie Guan Yin around.