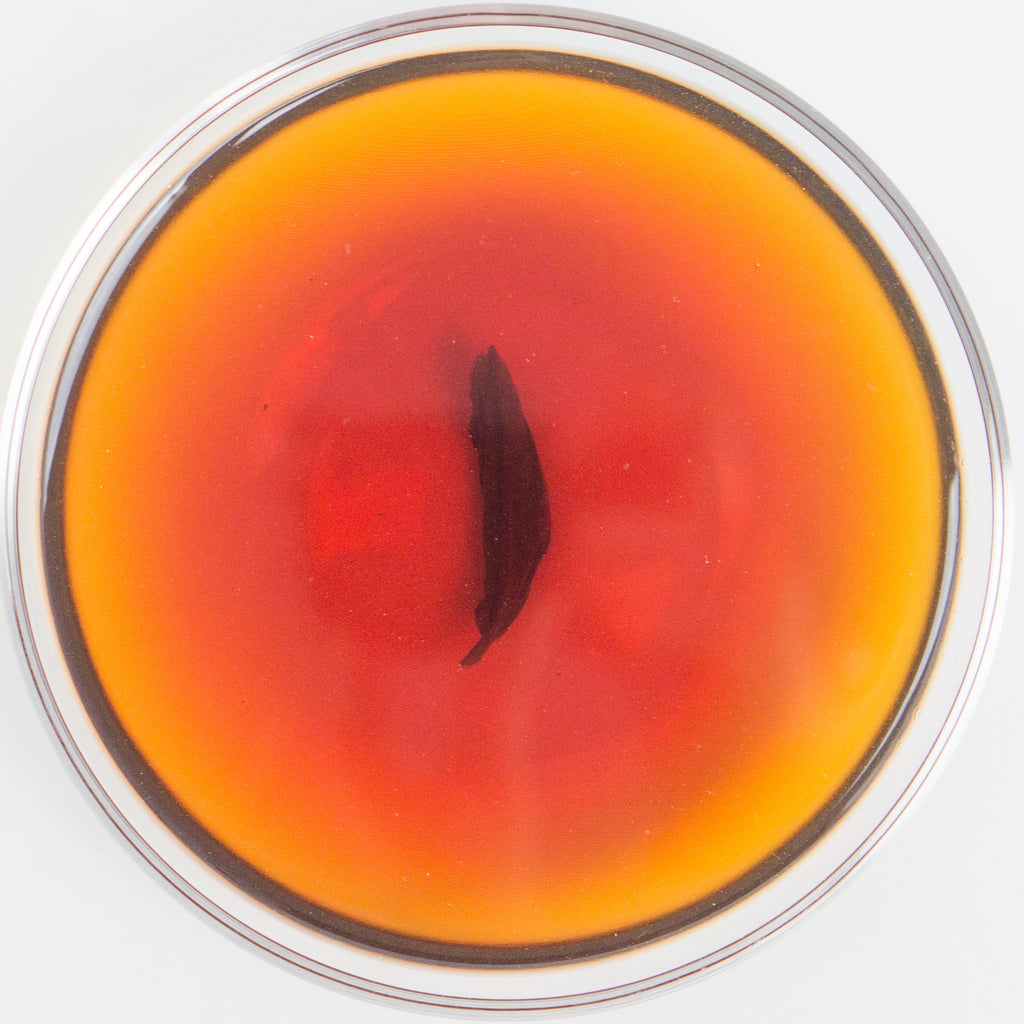 Our "Wild Elephant" black tea is wild-grown from a robust Assamica varietal called Elephant (象) which was imported from Burma in the first half of the 20th century to compete with Japanese black tea varietals growing in Taiwan.  The original producer of this tea (Mister Guo) traveled to Burma himself to gather the seedlings from local Burmese growers and brought them back to Taiwan.   For decades this "Elephant" black tea was relatively popular in Taiwan but by the 1960's this style of tea was losing favor.  In the 1970's Taiwan voted to leave the UN and lost access to the huge overseas Black Tea market, which led to the decay and complete abandonment of this plantation.
Not until 2011 did the Guo family return to this land and start the process of managing and re-building the processing facilities on this now nearly century old plantation.  For decades the tea trees grew wild without intervention, which made the process of organic certification very easy to achieve!  The tea trees are healthy with deep root systems growing in a natural bio-diverse environment.  The robust mineral sweetness present in the tea and it's ability to be infused many many times without losing power is a testament to it's growing conditions and unique history.
Harvest:  Winter 2016 / 冬 貳零壹陸
Varietal:  Elephant (Burma) Assamica / 象
Elevation:  600 M / 陸佰 公尺
Region:  Puli  / 埔里
Oxidation Level:  85% / 分之 捌拾伍
Roast Level:  0 / 無
 Reminds me of the Yunnan Sourcing Dehong Wild Tree Purple Black tea. It has a strong taste and mouth-feel that only a wild tea can have.  Last's many infusions!  If you prefer a stronger tasting black tea but without the jitters, this is a great choice!  Robust!
 1st steep was pleasantly pungent.  I pushed it quite a bit and found it to be a smooth, fruity, and flavorful tea.  The leaves remind me of wild tea from Yunnan areas...big and beautiful.
 As an old dog who prefer large-leaf varietal rather than small-leaf, this is what makes an old dog specially happy for. It's layer is so rich that it feels like exploring a old tea plantation when savoring it. It also shows some character of the "wild mountain tea" that can only be found mostly in the southern part of Taiwan. Just delicious.Plus, this tea is also a good companion for milk tea making!