Yuchi Rhythm 21 Organic "Nectar Melody" Bug Bitten Black Tea - Summer 2019
Taiwan Sourcing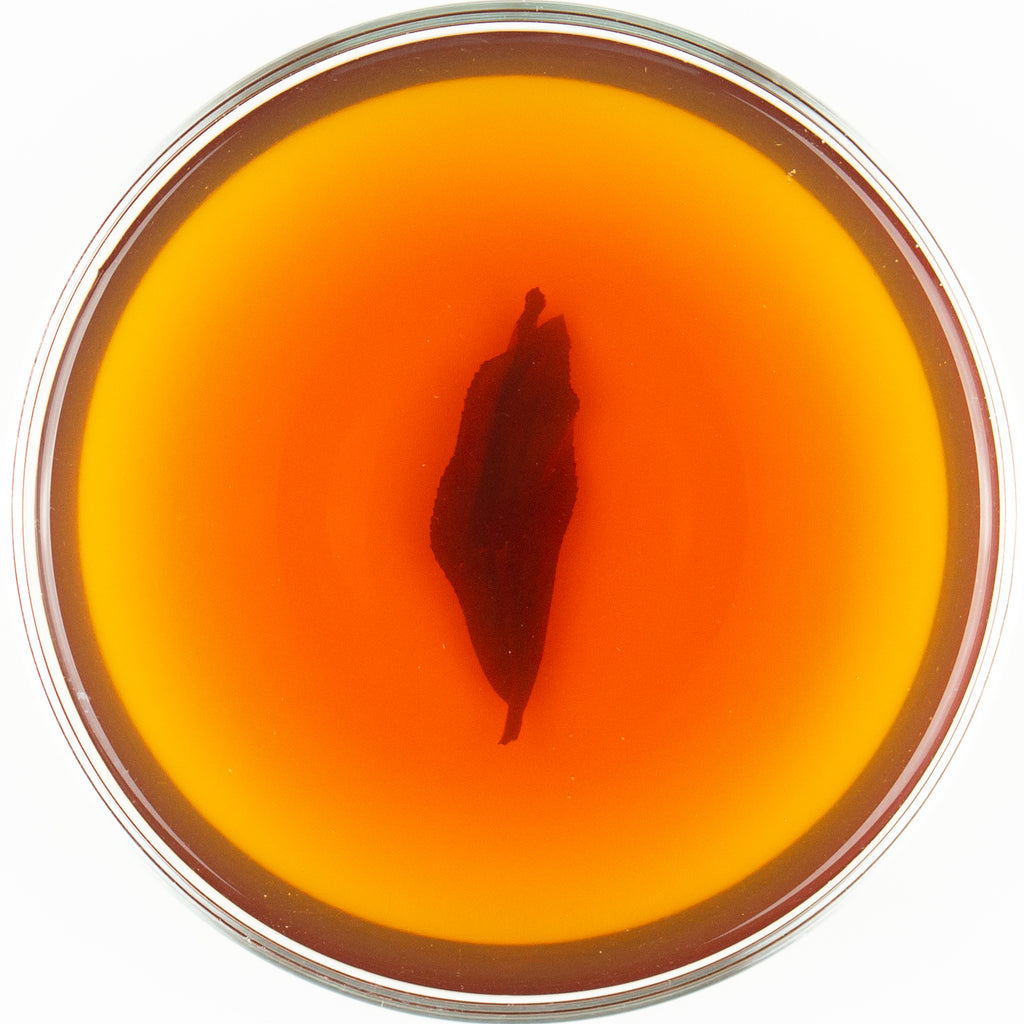 We finally have a fully organic Rhythm 21 this year. The last time we had any Rhythm 21 black tea was back in the winter of 2016. In the past three years we realized this varietal was extremely difficult to be grown organically because without artificial "pest-control" this varietal could be easily consumed by the bugs instead of human, and that is the main reason why this varietal has been long disappeared from collection.
It was certainly a bless that we had this organically grown Rhythm 21 material from Yuchi this summer. We did not expect to have this tea at all due to Mr. Yeh's miserable reports every week - there was simply no bud to pluck with because bugs ate them all. We basically gave up the idea of having Rhythm 21 this year, then miracle happened in a mundane afternoon - there is production, and enough for us to process with! With no hesitation and brief preparation, we headed for Dayan Village immediately and arrived after nightfall. 
We are so joyful when we realized this material was under the blessed bite of Jacobiasca Formosana heavily, so we knew how good this tea will be before it is finished, but just did not expect to be this "glorious." This "Nectar Melody" has strong "bug bitten" honey-like aroma like "Pacific Nectar," so you can expect not just "greatness" from this tea, but also a whole new experience of black tea savouring. We hope this "Nectar Melody" will be a perfect note for you to reminiscent the warmness of summer in this cool winter. 
Harvest: Summer 2019 / 夏 貳零壹陸
Varietal: Rhythm 21 /  紅韻 廿壹號
Elevation: 600 M / 陸佰 公尺
Region: Yuchi Dayan / 魚池 大雁村
Fermentation Level: 85 % / 分之 捌拾伍
Roast Level: 0 / 無
 Savouring......
 Savouring......
 Savouring......