Ruifeng Certified Organic Jin Xuan "Lily Nectar" Oolong Tea - Winter 2019
Taiwan Sourcing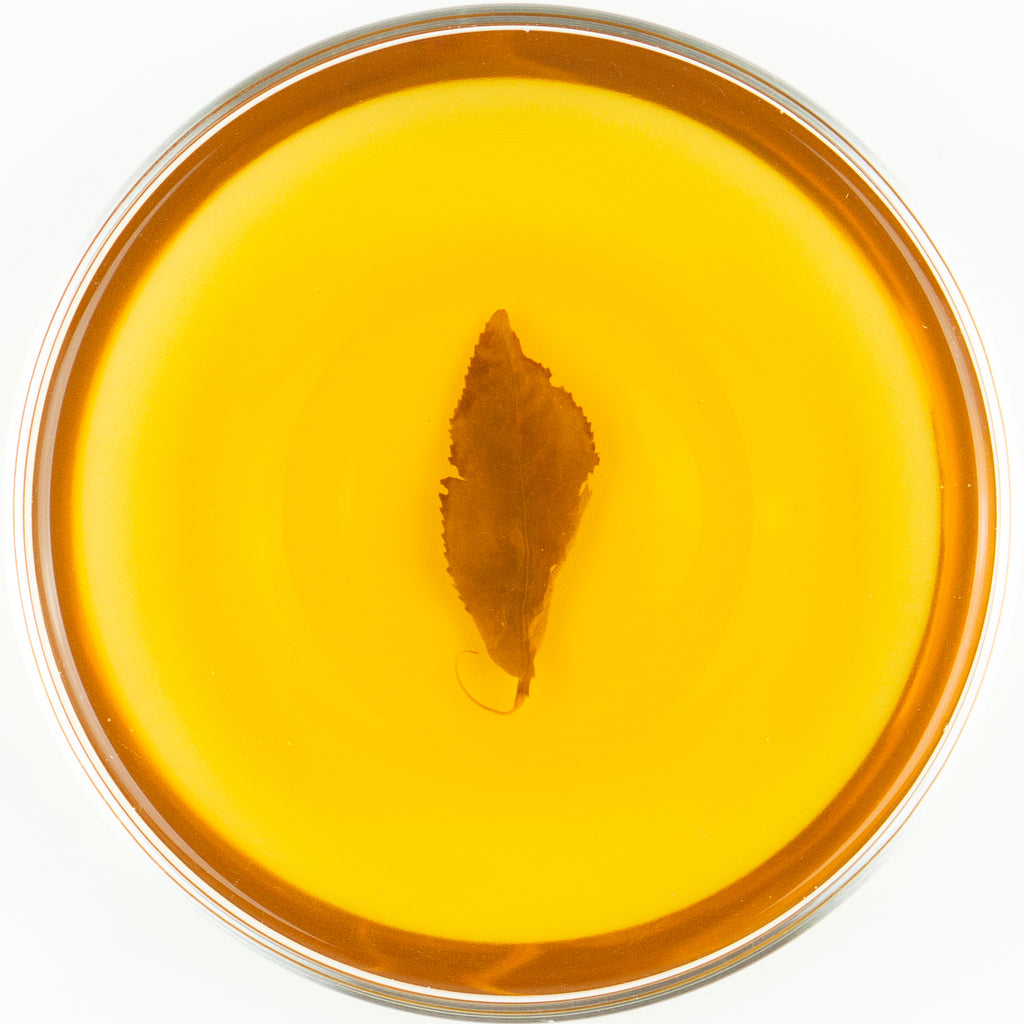 Another whole new adventure for us! And another great plantation from Alishan region! We always feel like there is a Formosa tea spirit guiding us when finding plantation like this - a clean and another unique terroir growing some of the best material in the world.



"Lily Fairy" has been our longest carrying plantation that grows Jin Xuan varietal. Now we finally find another one which we are looking forward to work with in the next few years. This plantation is at Ruifeng village, which belongs to Alishan tea region at higher elevation.



Like the farmers we have been working with, Mr. Chen at Ruifeng Village has great love for his country. He took over his family's plantation almost a decade ago and has been working on the preservation of clean farming. The tea trees at this plantation is almost 30 years old now, and has been free of pesticide and herbicide for over a decade. As a result, this plantation has a mind cleansing quality when you taste it.



Another worth mentioning point, is how little production this season is from this plantation due to serious pest damaged. Only less than 12 kilos of final tea was produced from 1.5 acres land. "So this is the whole production for this winter!?" An old dog asked in awe while processing the tea. "Yeah......the pest are out of control man." Said Mr. Chen as he pointed out the heavily bitten material which iwas everywhere on the bamboo tray. Fortunately, Mr. Chen does OEM for other tea farmers in the region, so he is still able to feed the family while managing this treasure field in the mountain.
By this moment, you will probably realize this tea is quite heavily bug-bitten, but we did not put that in the title, because this particular material was not only bitten by the commonly known grasshopper. Stinkbug, silkworm,and thrips were also the culprits for the special nectar flavor of this beautiful and robust Jin Xuan. It has the power similar to "Rising Phoenix," while delivering a character that only traditional processing can achieve. We want to again thank Mr. Chen for providing the place and material for such an usual tea, and we know this will be a new world for us to explore with in the next few years. 





Harvest: Winter 2019 / 冬 貳零壹玖

Varietal: Jin Xuan / 金萱

Elevation: 1200 M / 壹仟貳佰 公尺

Region: Ruifeng Village / 瑞峰村

Fermentation Level: 30% / 分之 參拾

Roast Level: 0~2 / 零 至 貳 分
 Ready to brew!
 Lily Nectar is a very interesting tea from the first whiff. The bug bitten honey-like character interweaves with the milky. A fun and inviting scent. The purity is definitely easy to discern on the palate and in the body. This tea is thick and almost can be described as gummy in texture. There is some greenery once you are a few steeps into brewing that give it some power as well. It steeps over and over with a lot of body that gives way to some beautiful high floral notes resting on the greenery. A joy to imbibe for sure!
 An old dog was blown away by this tea during the draft tea stage. This plantation is really unusual in an old dog's dog experience, and made an old dog wonder what if the tea was not bug bitten at all? How will its most original character perform? We will find that out in the spring of 2020. For now an old dog is still tasting its special nectar flavor on the tongue with Jin Xuan's butter-like body.