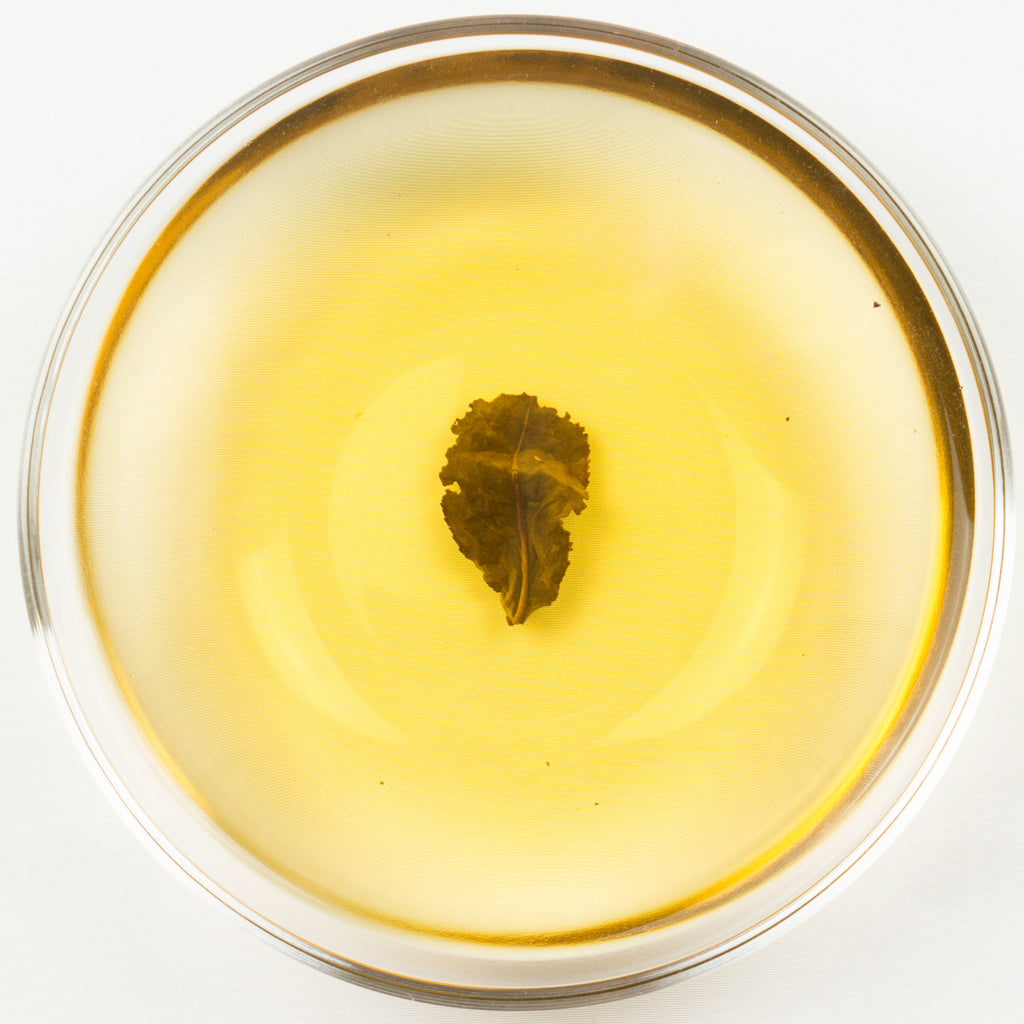 A delightful blend of Organic Cape Jasmine Flowers and Organic Si Ji Chun (Four Seasons) Oolong tea.   Si Ji Chun was organically grown and then masterfully processed into a Jade Oolong tea, then organic Cape Jasmine flowers are blended together with the tea in just the right amount.  The result is a sweet and floral experience that is thick and soothing to the drinker.  The Jasmine flower taste is subtle and never overpowering, the Si Ji Chun counters with it's own floral sweetness and thick Jade oolong goodness, creating a balanced experience!
Certified Organic by MOA International and HKOCC (Hong Kong Organic Certification Centre)!
Harvest:  Varied / 不定
Varietal:  Four Seasons Spring / 四季春
Elevation:  450 M / 肆佰伍拾 公尺
Region:  Mingjian / 名間
Oxidation Level:  25% / 分之 廿五
Roast Level: 3 / 三 分
 Wow!  I never thought I would want to drink a Jasmine tea so much!  Way tastier and more balanced than a Jasmine Green tea!  Perfect balance, thick and lubricating in the mouth and throat.
 I simply loved this jasmine tea...Deep and rich beautiful aromas that are not too strong.  It is satisfying and soft with a rather happy effect.  
 As an old dog who has been exploring the "market" of Taiwanese tea, this is a classical tea you will find everywhere in the "high-end" retailer place in Taiwan with a pretty unfriendly price tag on it. Fortunately this tea has a very fine price at Taiwan Sourcing and an old dog cannot be more than happy to see that. As the hat dog above mentioned already, this tea has a lovely and naturally Cape Jasmine scent with a oolong body. Very great for an sunny afternoon with our Echo of Summer Tea Set. You will feel the wind in it.