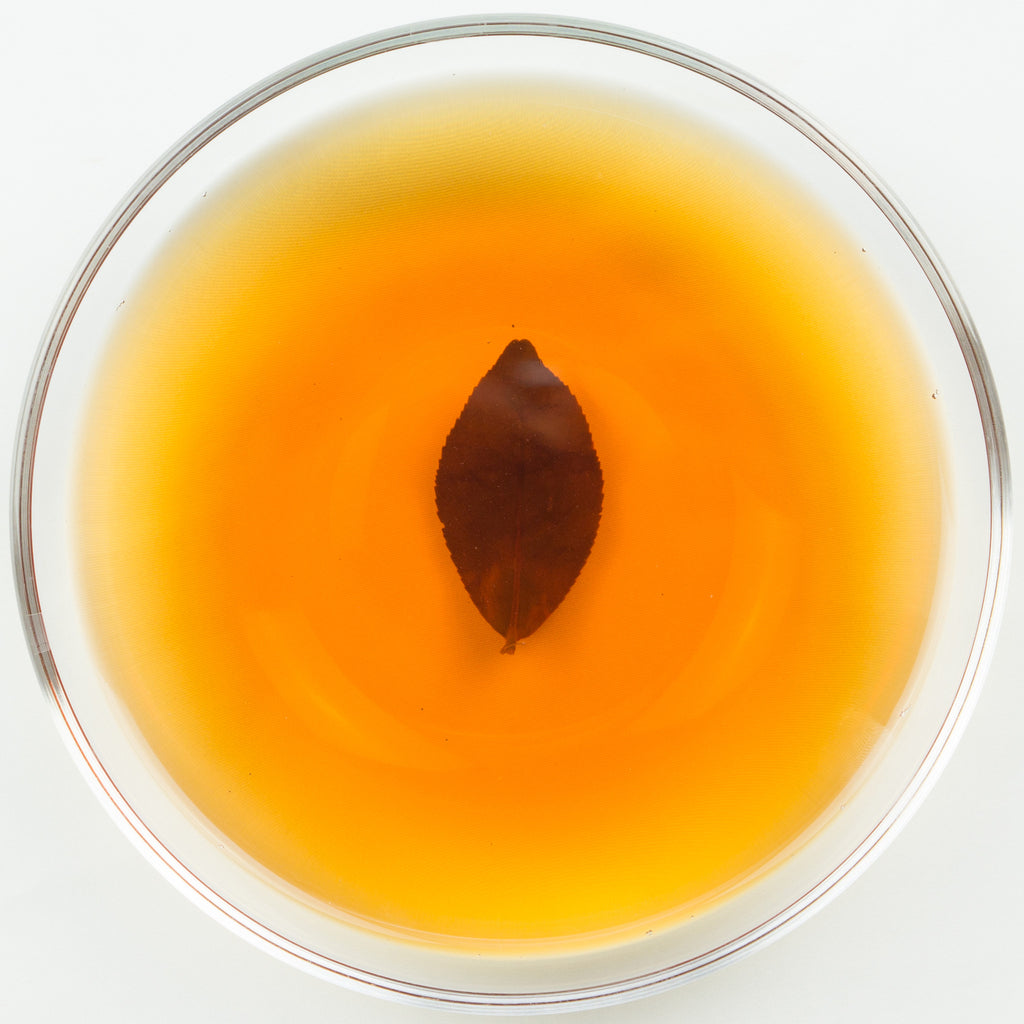 GABA stands for Gamma-Aminobutyric Acid. Through a series of research, Japanese scholar Omori Masashi ( 大森 正司 ) confirmed it has a very powerful antihypertensive effect thanks to its extremely high content of γ-Aminobutyric acid (GABA) compared to other teas. The GABA content adds a thick layer of baked sweet potato taste to the tea and is proven to offer the drinker a soothing or relaxing feeling.  GABA processing, which involves shade growing and then nitrogen sparging was developed by the Japanese and later perfected by the Taiwanese.  The result is a tea that tastes great, at once stimulating and soothing to the nervous system. 
We are proud to offer this extremely affordable GABA tea to you. It has the classical taste and the classic health benefit of GABA tea!
Are you looking for better GABA effect? With properly processed oolong tea such as this "Overlord," you will get stronger GABA effect than this GABA tea! The world of tea is vast and amazing, so don't limit yourself to just GABA tea, because we have something better of what you have been looking for.
Harvest:  Varied / 不定
Varietal:  Four Seasons Spring / 四季春
Elevation:  450 M / 肆佰伍拾 公尺
Region:  Mingjian / 名間
Oxidation Level:  45% / 分之 肆拾伍
Roast Level: 0 / 無
  Smooth, creamy, and yes it really does have a baked potato/sweet potato taste.  Goes 6 or 7 rounds.  Incredible value for an organic tea of this quality!
  As an old dog who loves eating banana daily, this GABA has the scent of banana everywhere in the room. The body is not as thick as the other one we had, but still has a apparent soothing effect every GABA will offer.