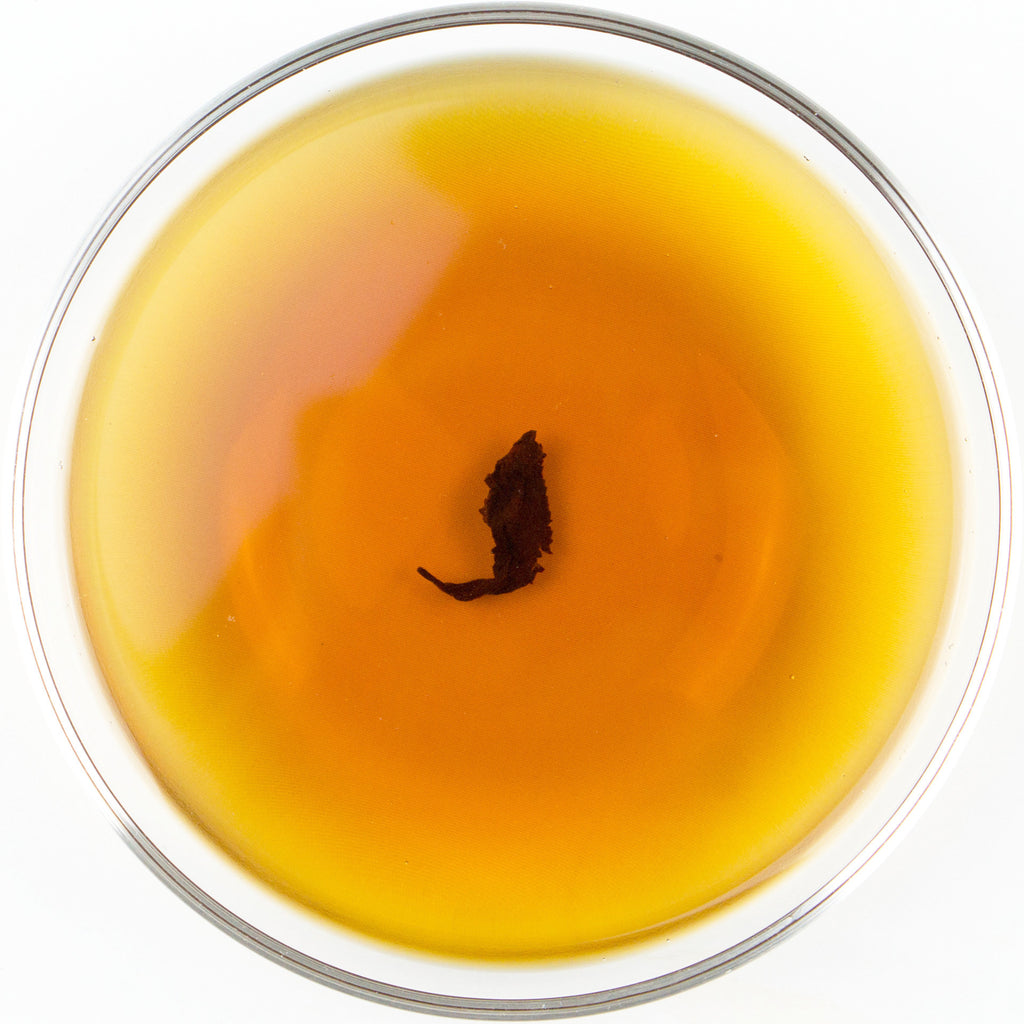 This heavily roasted "Dark Oolong" gets its name from the fact that it was heavily oxidated and roasted, and therefore creates a strong character and dark colour.  Despite being a "strong tea", the overall feeling is pleasantly smooth but rich.  Highly recommend to tea lovers who crave something pungent, sweet, dark and rich from their tea.  Those who love Mu Zha Tie Guan Yin will likely find this tea to be equally enjoyable!
Harvest:  Varied / 不定
Varietal:  Four Seasons Spring / 四季春
Elevation:  450 M / 肆佰伍拾 公尺
Region:  Mingjian / 名間
Oxidation Level:  40% / 分之 肆拾
Roast Level: 6 / 陸 分
  Roast and toast...as it starts to unfurl... by the 3rd infusion strong singed cannabis smell... not a little bit similar, but alot!  Taste is thick and sweet, with that nice little roast cannabis smell which will probably fade over the next year or so as the tea ages and loses it's fire nature. Tea soup is copper color with a tinge of red.  Very clear and relaxing body effect (cha qi).  This is one to consider picking up a bag or two and keeping it sealed for a few years.  It will be all sweet fruit and spice with some age.
 I brewed 5 grams for myself and a friend on a cool winter afternoon. The initial wet leaf aroma is quite lovely with its roasted and coffee-like notes. It definitely brews strong roasted tea, so if that is what you are in the mood for then this is the tea for you. Even though the roasting is on the heavier side it still has nice and simple flavor. After 5 rounds or so I definitely felt warmed up and energized, which was just what I needed.
 An old dog was addicted to heavily roasted tea before, since it seems more soothing and comforting to an old dog's spirit. This tea, despite its extremely affordable price, did the exact "soothing" effect to an old dog. It is smooth but heavy, with a clean aroma of coffee and caramel. An old dog is very happy to have this tea around when it's cold outside.