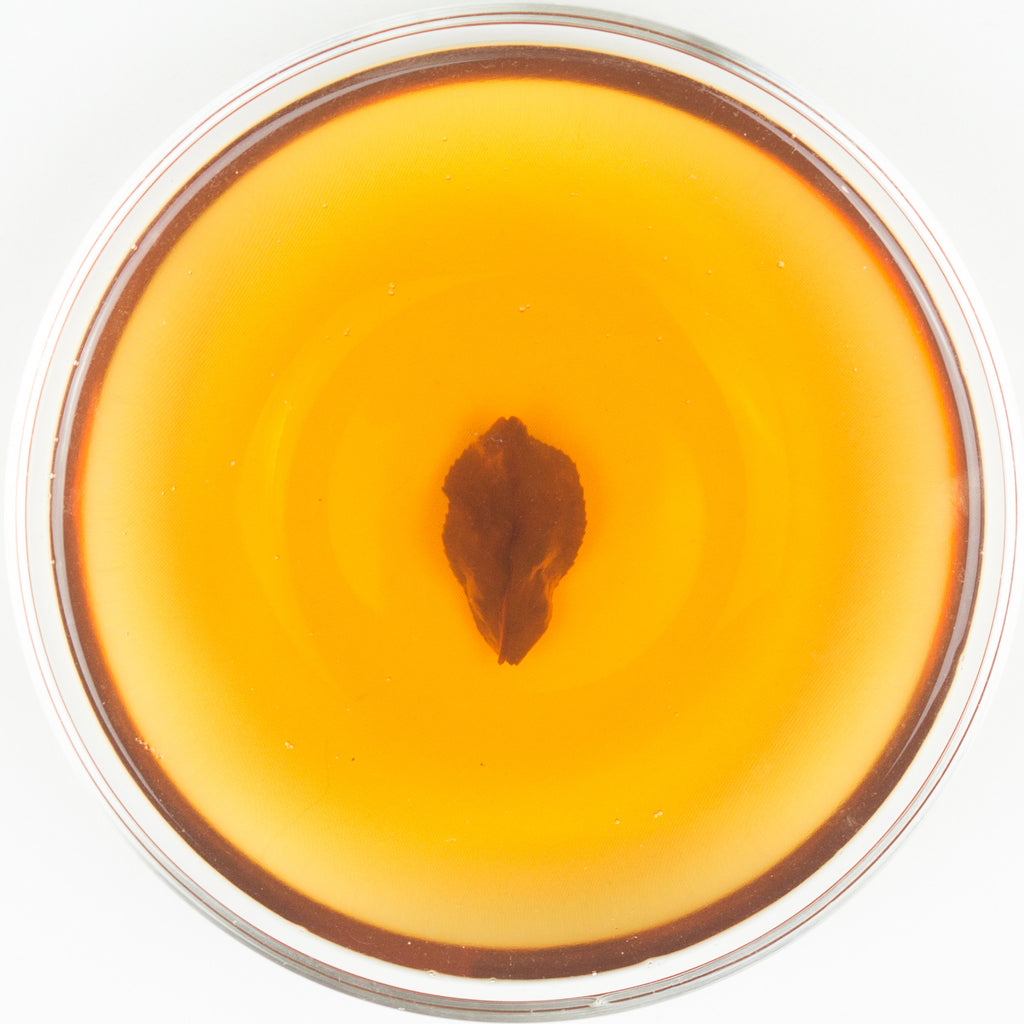 GABA stands for Gamma-Aminobutyric Acid. Through years of research, Japanese scholar Omori Masashi ( 大森 正司 ) confirmed that GABA tea has a very powerful antihypertensive effect thanks to its extremely high content of γ-Aminobutyric acid (GABA) compared to other teas. The GABA content adds a thick layer of baked sweet potato taste to the tea and is proven to offer the drinker a soothing or relaxing feeling.  GABA processing, which involves shade growing and then nitrogen sparging was developed by the Japanese and later perfected by the Taiwanese.  The result is a tea that tastes great, at once stimulating and soothing to the nervous system. 
We are proud to offer this extremely affordable GABA tea to you, and now with osmanthus flower! This tea not only has the classical taste and health benefits of GABA tea, but also has the floral aroma and sweetness of osmanthus as well!
Are you looking for better GABA effect? With properly processed oolong tea such as "Overlord," you will get a stronger GABA effect than standard GABA teas! The world of tea is vast and amazing, so don't limit yourself to just GABA teas, because we have better products with the qualities you have been looking for.
Harvest: Varied / 不定
Varietal:  Four Seasons Spring / 四季春
Elevation:  450 M / 肆佰伍拾 公尺
Region:  Mingjian / 名間
Fermentation Level:  45% / 分之 肆拾伍
Roast Level: 0 / 無
 Wow!  Incredible osmanthus sweetness that intermingles with sweet potato caramel taste all in one.  The GABA is there and it literally makes me sag in my chair after drinking it.  This is one of those teas that's more a way of life to drink than anything else.  It's got three gifts in it; the GABA, the osmanthus and the organically grown tea!
What a treat. Really like a dessert tea to me. Its rich and sweet yet smooth and comfortable to imbibe. It has such an easy going character. This is really a fun and interesting tea, if you love gaba teas don't miss this one.
 An old dog was very happy to encounter this tea on his tea table. This tea is very easy to understand even as a dog! A GABA tea with the joyful aroma of osmanthus flower! This is one of old dog's frequently drinking tea on its tea table, or even dining table!