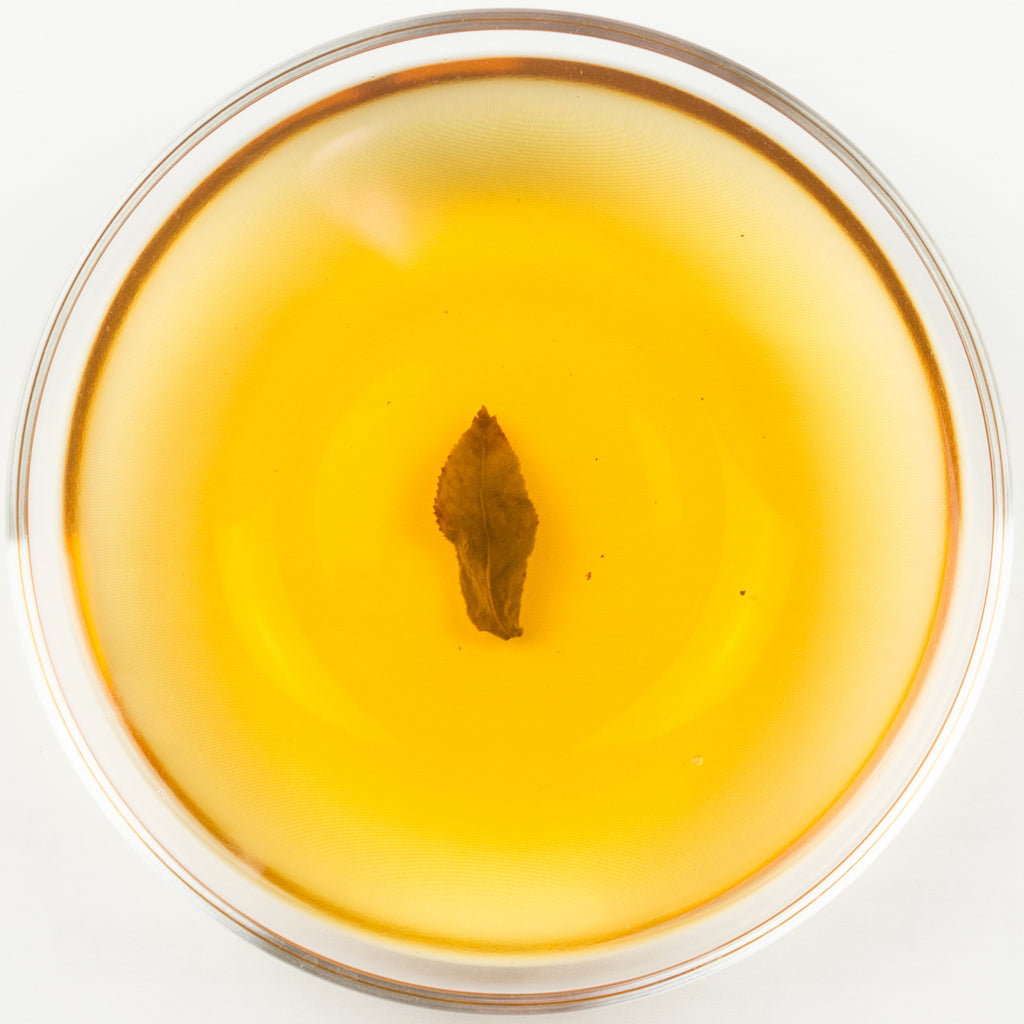 Cui Yu is the hard effort which was invented by the godfather of modern Taiwanese tea Mr. Wu who passed away in 2000. It was named after Mr. Wu's grandmother as a commemoration. It is designed as a perfect specimen for heavily oxidized tea such as this robust oolong. As a result, our Robust (roasted) Cui Yu oolong is thick, fruity and sweet with a floral after-taste! But in order to give it more complexity some Si Ji Chun was also blended into it to create a more long lasting aroma. This is a good choice if you are looking for a medium roast level organic oolong to enjoy!
We are proud to offer this classic Taiwanese hand crafted oolong along with her other two sisters as part of our new line of Taiwanese teas. Enjoy!
Certified Organic by MOA International and HKOCC (Hong Kong Organic Certification Centre)!
Harvest:  Varied / 不定
Varietal:  Four Seasons Spring / 四季春
Elevation:  450 M / 肆佰伍拾 公尺
Region:  Mingjian / 名間
Oxidation Level:  45% / 分之 肆拾伍
Roast Level: 3 / 參 分
  Thick and sweet Jade Oolong with body... Drank this blind and was shocked when I saw the price.  Masterfully crafted organic oolong!
 Mellow all around...The wet leaf aroma had an Indian spiced rice notes that I enjoyed.  The flavors were simple and consistent, and I found some great fruitiness in the 4th and 5th infusions.  
 As an old dog who has been drinking Dong Ding like crazy, this is not the Dong Ding, but it has some similar element in it. The oxidation and the roast is very similar to the traditional Dong Ding, which makes it a great replacement  when the wallet is thin.