Caopingtou Natural Farming "Fog Phoenix" Oriental Beauty Oolong Tea - Summer 2019
Taiwan Sourcing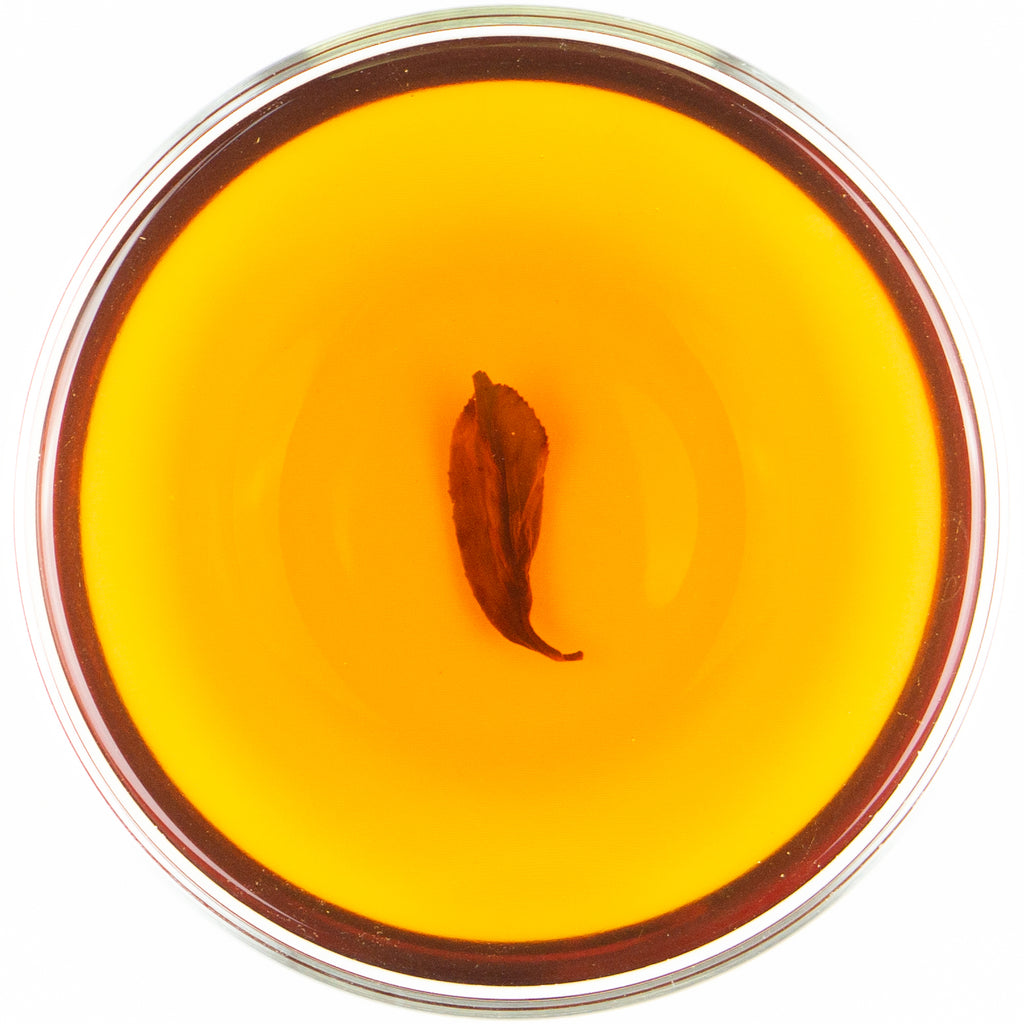 This is a whole new tea production area we never met before. Welcome to Caopintou (草坪頭), an area more commonly known for its "Yushan tea" production.
Yushan is the sacred mountain of Taiwan. It is like Mount Fuji of Japan. The elevation of its peak is 3952 meters high, so you might be thinking "wow the tea here must be super good" right now. Sadly, no tea can survive elevation this high as we know so far, so the tea was grown way below Yushan at elevation of 1200 meters.
So why the tea from this region is called "Yushan tea" then? If you ever climbed Yushan before, you will know that Caopintou will be the place to pass by before reaching the entrance of Yushan trail. Naturally, when you are marketing a new tea, it is inevitable to use a famous name to go with it. "Yushan tea" was born under the trend of high mountain jade oolong back in 1980s, and eventually failed to take advantage of its own terroir to develop its own character in the red ocean of "jade oolong." Thus, "Yushan tea" region produces very little tea this day with most of its tea trees abandoned in the field. 
However, it was because of such decline, we were able to find a clean material to work with. We again spent lots of time to "extra pluck" the tea material during the extended withering process to make sure this tea will be marvelous to enjoy. The result is a tea that carries aroma of passion fruit and red pomegranate on your palate with a soft body. Tired of all the tea region in the market? Let's explore this Caopintou together!
Harvest:  Summer 2019 / 夏 貳零壹玖
Varietal:  Qing Xin Oolong / 青心烏龍
Elevation:  1200 M / 壹仟貳佰 公尺
Region:  Caopingtou / 草坪頭
Fermentation Level:  75% / 分之 柒拾捌
Roast Level: 0 / 無
 Still Savouring.......
I enjoy brewing OBs with lower temp water between 90c and 95c. Unless I'm evaluating, then has to be boiling, but the layers of juicy honey and fruits come out so scrumptiously with lower temps. The natural farming shows through in the pristine body feel on this tea. The passion fruit is quote pronounced and rather exciting on the tongue. Really good tea worth trying out.
 This tea was not in Taiwan Sourcing's expectation at all. We did not plan to carry this many teas for our hot summer, but as a brand that eager to deliver more to our supporters, it is hard to ignore this new location. Caopintou delivers some interesting terroir for Qing Xin Oolong varietal, and this Oriental Beauty beautifully brings that character out to the tea cup. With this successful result, an old dog really can't wait to see what we can do for the winter.