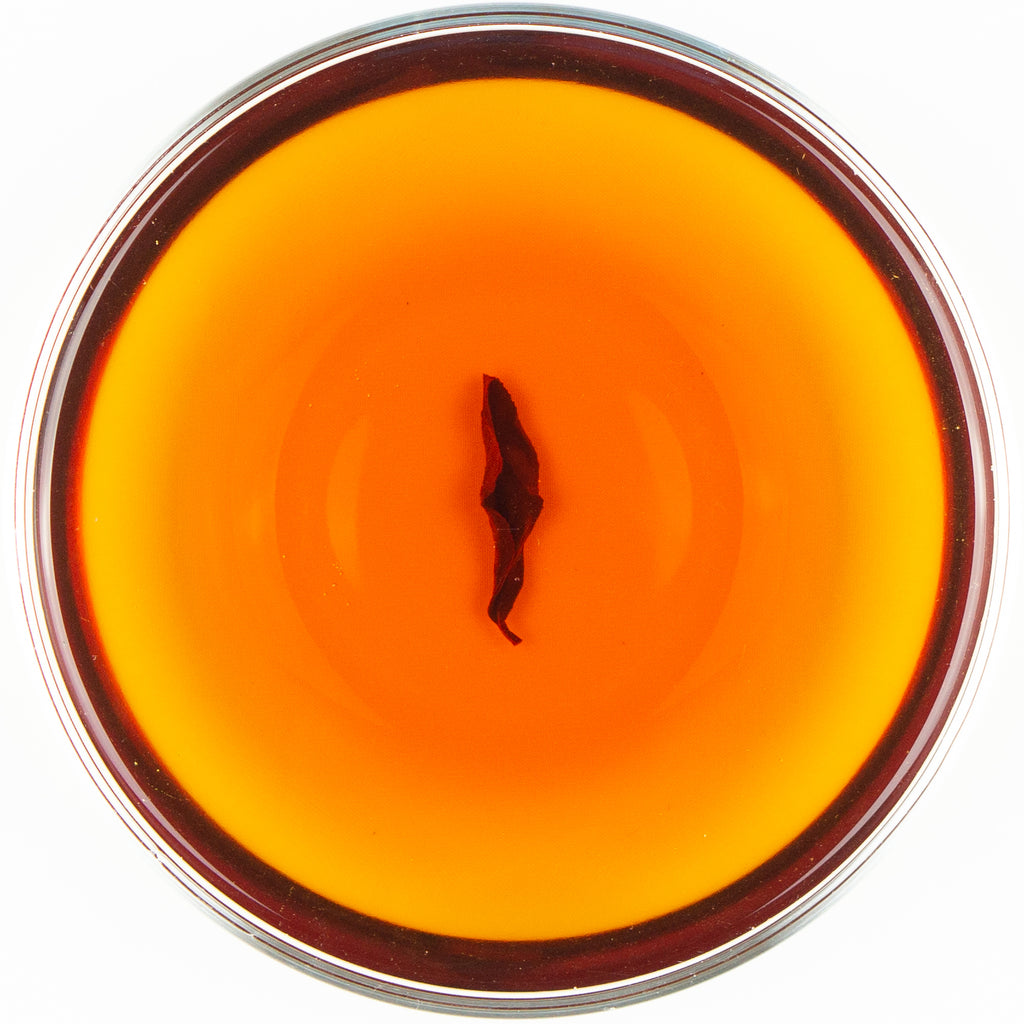 This black tea was processed along with our "Citrus Glow," and we decided to apply some concepts of processing Oriental Beauty into it. Due to the reason that this 2019 "Citrus Night" turned out to be quite different from the 2018 version, we decided to separated it from the 2018 version and make it an independent tea of this summer.
We decided to make this tea similar to how "Orient Summer" feels like in the mouth, that is, making it more like oolong instead of black tea while applying the black tea processing technique. The moment you receive this tea you will notice the leaves were more loosely rolled compared to the "Citrus Night" from last year, making it carrying the body of Oriental Beauty in certain way. 
This year's "Citrus Night" is not only an elegant and calm tea, it is also "soft" thanks to the new approach. Like its older brother, this tea will turn into a marvelous aged tea as time goes by. If you haven't tried "Citrus Night" yet, now will be a perfect moment to store some. If you already have this tea in your collection, don't miss this year's version for the upcoming winter.
 
Current status: price adjusted due to aging transformation and low quantity. If you are looking for an alternative option,  please check "Ruby of Pear." They bear similarities, the only difference is their vintage.
Harvest: Summer 2019 / 夏 貳零壹玖
Varietal: Qin Xin Oolong  /  青心烏龍
Elevation: 1500 M / 仟伍佰 公尺
Region: Wushe Gaofeng / 霧社 高峰
Fermentation Level: 85% / 分之 捌拾伍
Roast Level: 0  / 走乾
 Savouring.....
Beautiful bouquets of rich aroma from the wet leaf - sweet & floral. There is an unmistakable grapefruit scent on the dry leaf in the heated vessel. 4g/60ml clay gaiwan to Yinqiao porcelain cups. This tea is very smooth, silky textured on the palate. Delicate and lovely "glow" of sweet citrus fruits along with a very clarifying feel. This is such an enjoyable, easy to appreciate tea. All the while having enough depth and intricacy to stay interesting.
 An old dog really like this tea because it is quite unique to the current market. We have an outstanding high mountain black tea from Lalashan last summer, and this summer our high mountain black tea will be this "Citrus Night." These two teas are intrinsically similar (because both were properly fermented), but their terroir and flavor profile are completely different. This "Citrus Noon" really feels like a quiet song under the moon. Every part of this tea is controlled at a very calm tempo. Not too much excitement nor boredom. A very relaxing tone indeed.