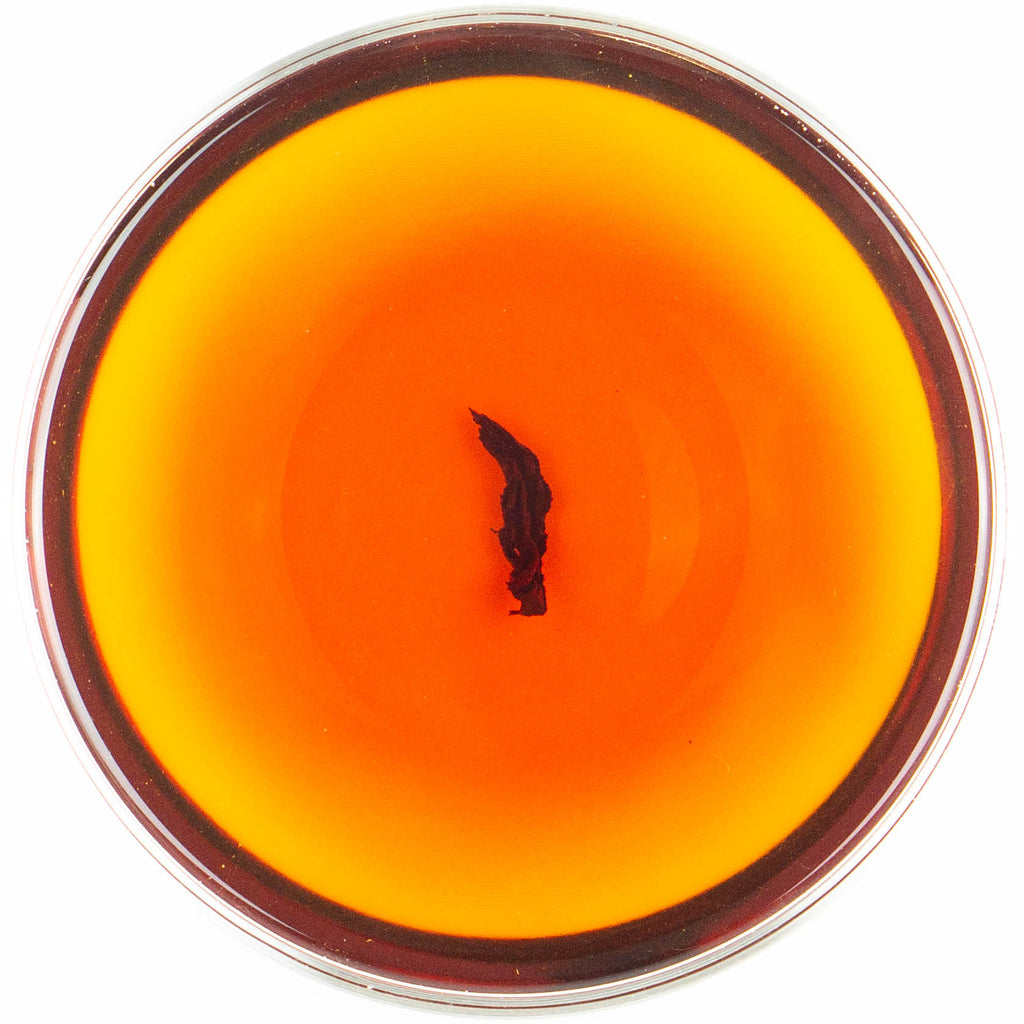 This lovely black tea is like a mini chapter of Luye's tea processing culture, a black tea that is made from Qin Xing varietal but with the clear terroir from Taitung, the southeast part of Taiwan that is protected by the central mountain. People who are familiar with our offering will know that we two red oolongs in the line so far, and this is the first time we are offering a black tea from the same region.
If you are  familiar with the red oolong, you will notice this tea is like a little brother of them. "Red Oolong" is an experimental marriage of oolong tea and black tea processing, while this tea no longer has that oolong like character, but a simple "fully-rolled" black tea  No waving or killing green were involved, creating a black tea with the clear terroir of the southeast soil alongside the mesa.
Unlike "Longan Nectar" or "Plum Nectar", the result of this tea is a grape-like character, or more precisely - raisin. It is certainly a fully fermented tea, but without a thick and strong body like you might expect from a large-leaf varietal black tea. This is a very easily understanding which will not take much effort to enjoy. 
Harvest:  Varied / 不定
Varietal:  Qing Xin Oolong / 青心烏龍
Elevation:  100 M / 壹佰 公尺
Region:  Luye / 鹿野
Fermentation Level:  86% / 分之 捌拾陸
Roast Level:  2 / 貳 分
  This tea is so perfectly named!  There is a grape-like fruity sweet taste, with a slight floral taste.  Very thick and sweet in the mouth and soothing to the throat.  Very enjoyable tea that can be infused many times without losing flavor.
  Refreshing light caramelized fruit dry leaf aroma in the preheated vessel. Wet leaf smells like a freshly baked grape pie. This tea is easy to brew and does well with longer steep times. It really drinks like a dessert. Each sip is a bite of comfort. I wasn't craving sweets when I tasted this tea but now I feel I've had my fill.
 This will be our long term signature black teas from the winter of 2019, and an old dog is really happy for this! Luye is like the southeast back garden of Taiwan, and it really produces some of the cleanest material an old dog ever encountered with. This ball rolled black tea is the Taiwan style of black tea interpretation. Most of the black teas are just loosely rolled, but this tea