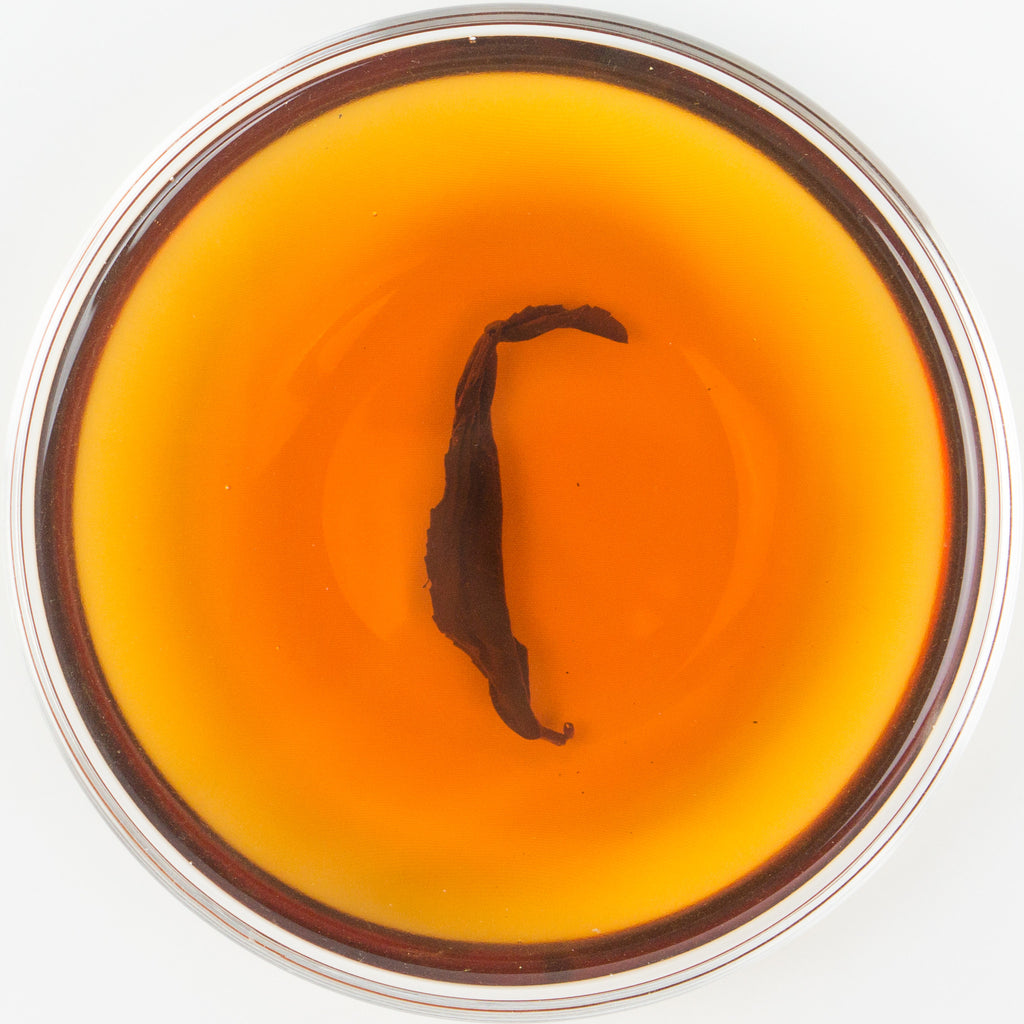 Thanks to the plantation that's located in the deep mountain environment with opulent sunshine exposure, our GABA tea material comes the 100% Jin Xuan varietal from Alishan area with a incomparable quality.    
The material is the same as our Jade Oolong GABA from Meishan, but this one was wilted and processed into Black tea.  The result creates a thick, sweet and rich body with a orange-red tea soup.  It's the perfect tea for those who enjoy black tea but are seeking a soothing effect to counter the strong black tea caffeine kick.
GABA stands for Gamma-Aminobutyric Acid, and the content of this tea is aournd 400 mg per 100 grams which is higher than most of the GABA tea in the market.  The GABA content adds a thick layer of baked sweet potato taste to the tea and is proven to offer the drinker a soothing or relaxing feeling.  GABA processing, which involves shade growing 10 to 15 days before harvesting and then nitrogen sparging was developed by the Japanese and later perfected by the Taiwanese.  The result is a tea that tastes great, at once stimulating and soothing to the nervous system.
Harvest: Varied / 不定
Varietal: Jin Xuan /  金萱
Elevation: 650 M / 陸佰伍拾 公尺
Region:  Meishan / 梅山
Fermentation Level: 85% / 分之 捌拾伍
Roast Level: 0 / 無
 Love the floral sweetness mixed with yam-like creaminess.  GABA feeling is good.  Cue up some Sainkho (Out of Tuva) and soar like a bird!
 Really bright and clear GABA tea. Definitely strong in its consistent sweet and rich black tea taste.  The relaxing GABA sensation is apparent as well.
 As an old dog who think black tea can have some more interesting perspective to explore, this GABA black tea is like something between the large-leaf varietal and small-leaf varietal. It has an fresh tofu like taste at the end but a strong fruity body like banana.