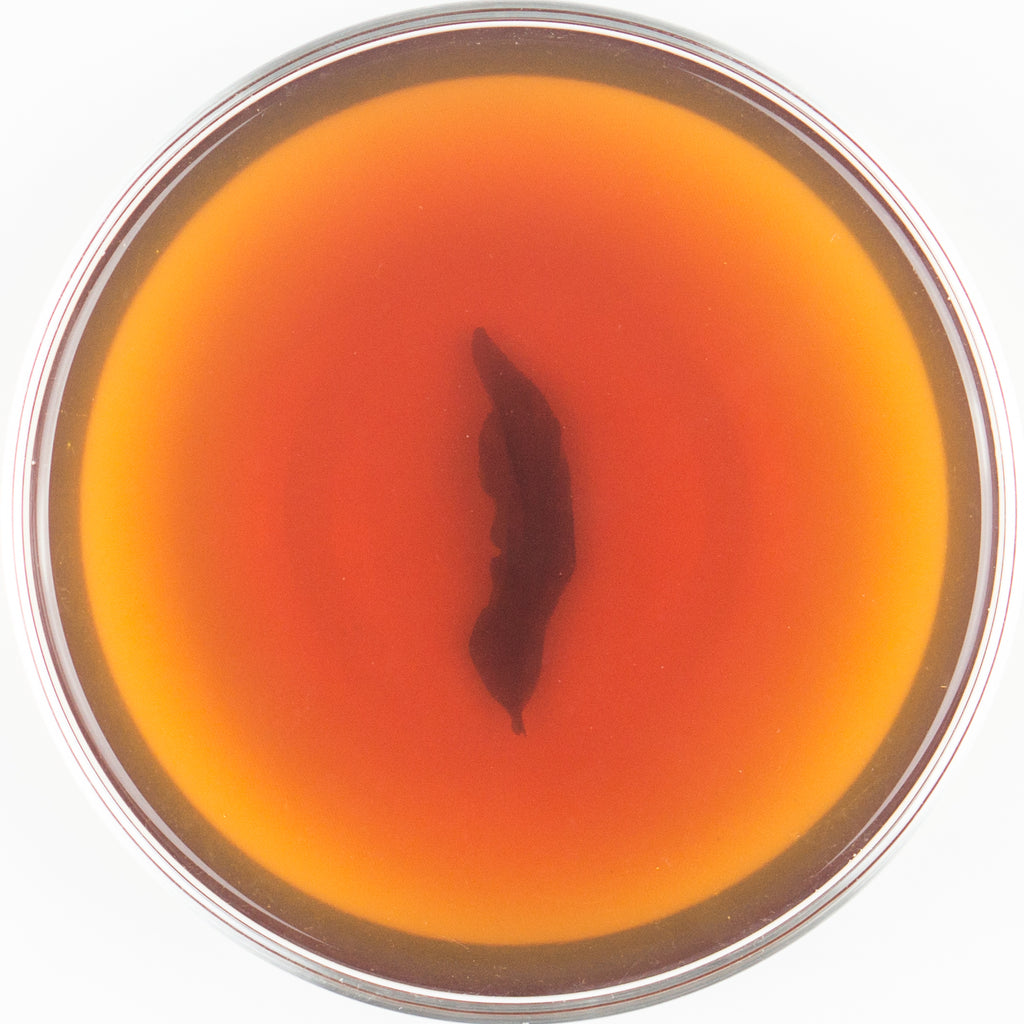 This black tea is a totally new tea to our collection. Even though we already have a very stable supply of Ruby 18 from Puli, this Ruby 18 from Mingjian is a tea we must include thanks to its super clean quality, and more delicate processing. 
As a result, unlike our Ruby 18 from Puli, this varietal now has a much more elegant character, but very rich layer to savour with. It will gently comfort your palate and stomach until you are absolutely relaxed. 
The existence of this lovely black tea is again a proof that Mingjian, despite lower elevation and bad impression among Taiwanese tea lovers (bad impression because Mingjian is known for its mass production for low quality bottled tea), could be one of the best places in the world to grow high quality teas. We hope you will agree with us once you've had a sip of this beautiful ruby black tea from the heart of Taiwan. 
Harvest Season: Varied / 不定
Varietal: #18 Ruby /  紅玉 拾捌號
Elevation: 400 M / 肆佰 公尺
Region: Mingjian / 名間
Fermentation Level: 85 % / 分之 捌拾伍
Roast Level: 0 / 無
 Water is boiling!
  Powerful minty aroma that is thick and juicy. It's funny, but it kinda tastes like spearmint lifesavers. In a totally good way. This tea inspires me to think of a time when humanity could focus on bringing out the unique flavors in nature through foods, as opposed to creating synthetic candies. I brewed 6 grams for 5 rounds with water temp around 195. It had a beautiful full body with good spring water. To me it has a medium potency for black tea...Enough to get you going but not send you flying.
 An old dog finally discovered a perfect Ruby 18! Despite not from the famous known Yuchi, this Mingjian one is probably even better in its taste and how it react to your stomach. Like Ken said up there, this tea has everything a Ruby 18 should be,but if that's the only character it carries, then the reason for it being here is insufficient. This Ruby 18 is extremely clean, and absolutely complex. You might notice in the picture, the tea soup is quite murky. That is because of the proper processing it went through causing an apparent "emulsification" effect. Such effect can only happen on those black being process very traditionally. However, this kind of processing style does have a drawback: if not take very good care, then the unpleasant astringency might crush all other character of the tea. Fortunately, this Ruby 18 has none of those negative side effect. What you get instead is a pleasant tea feeling from mouth to toes, like a mini red lion dancing happily on your tea table.