Yangzaiwan Transitional Organic Light Roast Oolong Tea - Spring 2015
Taiwan Sourcing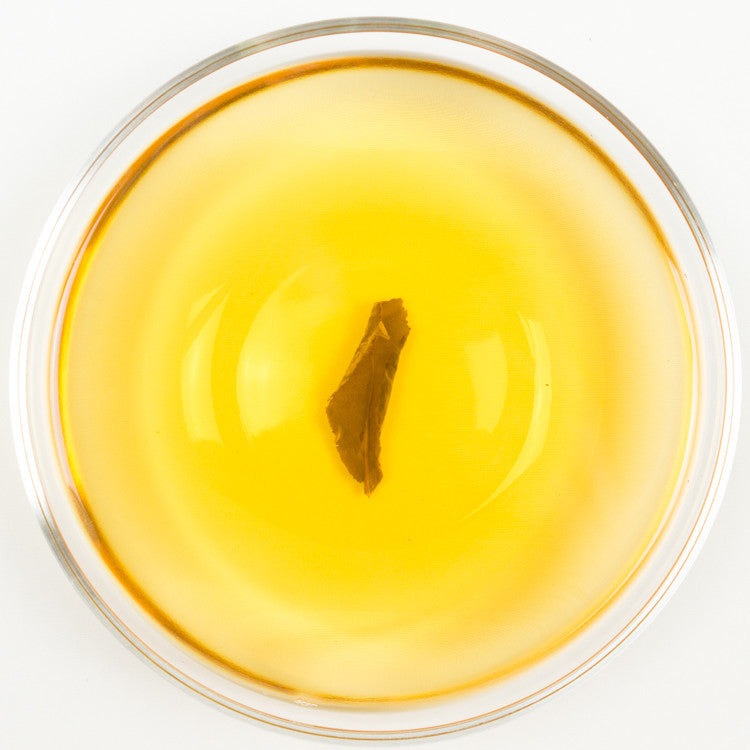 From Yangzaiwan with love, this Dong Ding is a Spring harvest tea from a region around Shanlinxi (杉林溪). Classical Dong Ding requires two key to make it perfect. First of all, the material must be pure Qing Xin Oolong from Lugu, and the material must be processed into a perfect balance of oxidation. Secondly, which is the main key to classical Dong Ding, is to roast it to the perfect "fire" (火) in order to transcend the perfect oxidated material to a perfect condition for the palate.
With those two factors in mind, this Dong Ding style oolong from Yangzaiwan deserve a better place than most of the classical Dong Ding thanks to its more high-end material from a higher elevation. As a result it does not only have a perfect body a classical Dong Ding will contain, but also has a mellower and a more long lasting tone to offer.
With a higher elevation than the typical Dong Ding, This Dong Ding style oolong has a even more longer lasting body than what we usually taste.
Harvest:  Spring 2015 / 春 貳零壹伍
Varietal:  Qing Xin Oolong / 青心烏龍
Elevation:  1650 M / 仟陸佰伍拾 公尺
Region:  Yangzaiwan / 羊仔灣
Oxidation Level:  25 % / 分之 廿伍
Roast Level:  2.5 / 貳伍 分
 Very traditional style Dong Ding... roast level is perfect!  Cooling in the mouth with a penetrating cha qi and aroma.  Later infusions have a long lasting floral sweetness that stays with you long after drinking it.  You can feel the "high" in the high elevation.  
 Beautiful aroma in my porcelain cup.  Like sweet baked grains and flowers.  Roasting is such that there is an emergent quality allowing the tea to develop evenly for multiple steeps.
 As an old dog who think Dong Ding is what can represent Taiwanese oolong the most, this Dong Ding from Yangzaiwan really elevate the tradition to a new level of classic. The sugar like aroma arose from my cup immediately once the hot water was poured and have a very pleasant floral aroma. It also has an very apparent cooling feeling on the tongue like high mountain Qin Xin. It is a great upgrade for every Dong Ding lover if Dong Ding is your cup of tea.