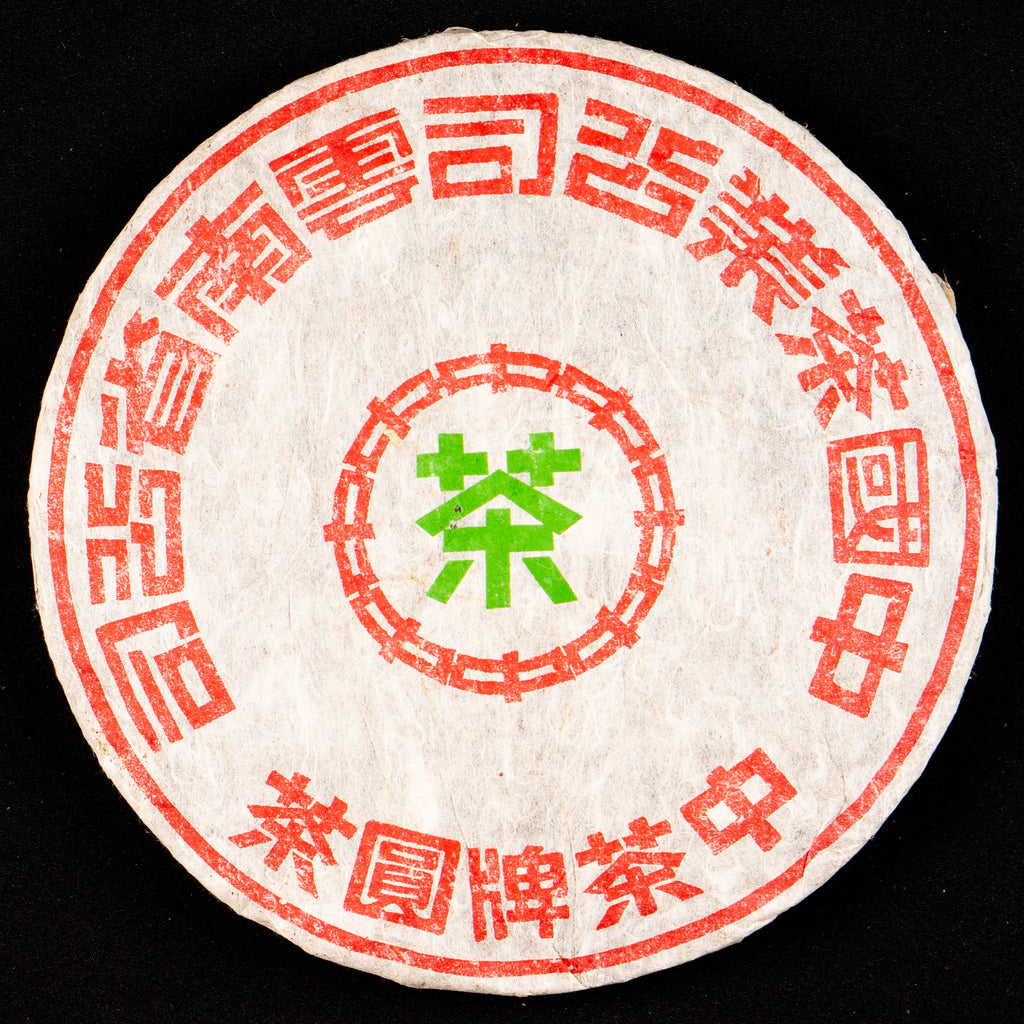 Made from wild material of Baoshan area instead of the familiar Yi Wu, this wonderful tea cake is another cake that has been stored in Taiwan for over a decade. Moreover, unlike another similar cake which also has an "Artistic Font" wrapper, this "Iron Cake" was pressed with steel mold, so the overall character of this iron cake is very different from the one from Yi Wu. 

Interestingly, this more hardly pressed tea cake seemed to age faster than the more loosely pressed version as one can see in the picture. This tea cake also carries a subtle note of plum and delicate layer that is different from the robustness of tea material from Yi Wu. 
*Please order a sample first (before ordering a whole cake) to try this tea.  Some people will find the Taiwan storage too "wet" for their taste, others will love it.  
Original Han Character: 玖玖美術字鐵餅
Vintage: 1999 / 壹玖玖玖
Varietal:  Assamica / 大叶种
Region: Baoshan, Yunnan / 保山 云南
Fermentation Level:  90% / 分之 玖拾
Storage History:  Stored in Taiwan since 2002
 Savouring...
  Savouring...
 Savouring...