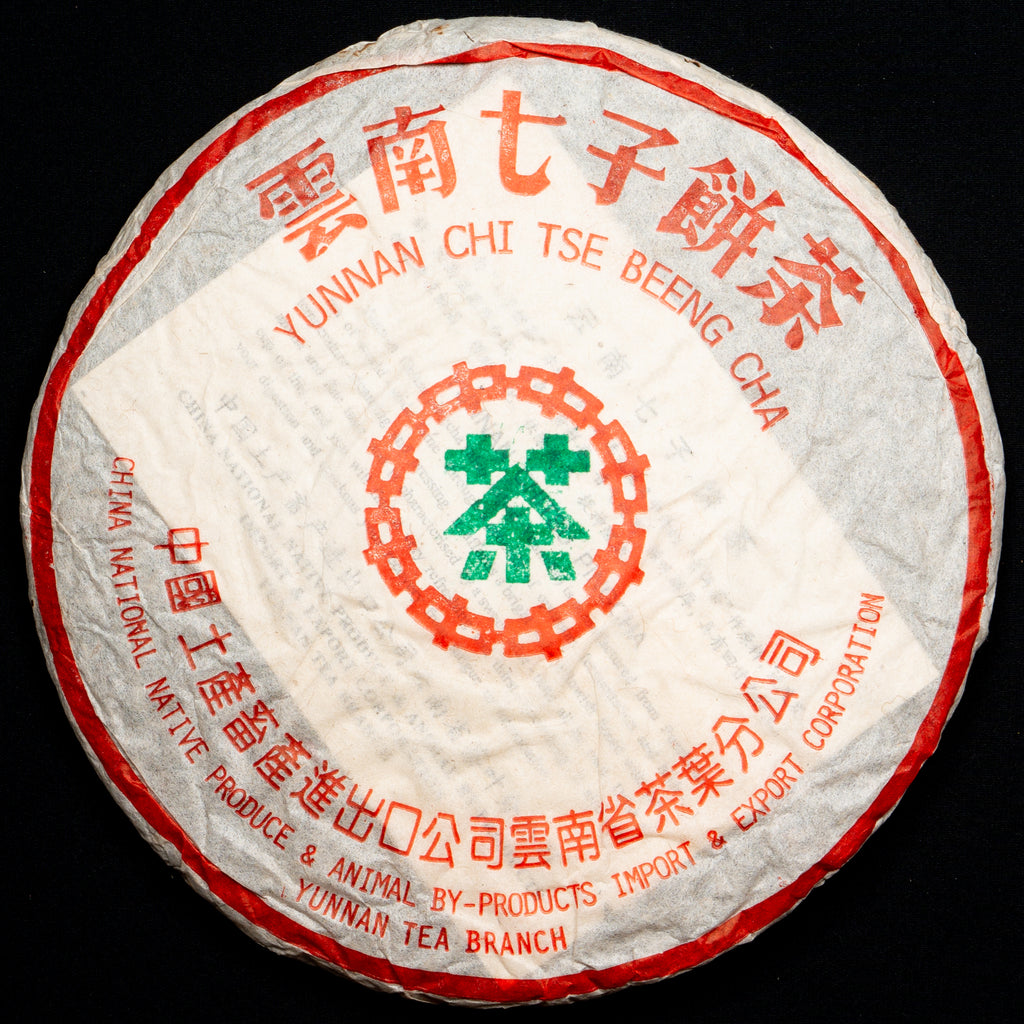 This has been the biggest surprise of our extended Pu-erh hunt so far. The moment we tasted this tea, we immediately thought this tea was produced in the 1990s. To our surprise, the cake was supposed to have been made in 2002. We could not believe this is a tea made in 2002, because it certainly did not taste like a cake from this late.
After researching archival photos of the Menghai factory where this tea was made, we soon realized this confusing situation was caused by the storage management of the Menghai tea factory. The Menghai factory still had lots of maocha (毛茶) tea material left in their warehouse before the factory was sold to the current Dayi company, and the original factory management was trying to get rid of as much unsold tea as they could before being privatized. They began to use the material in the warehouse to produce tea cake as many as possible for selling to Hong Kong buyer. Some of these batches were produced from aged maocha, but for commercial reasons were marked as having been produced in 2002. 
The beautiful name "Snow Ink" was invented by a Pu-erh collector to describe how tender buds were spread onto the cake. The recipe 7532 is similar to 7542, however one crucial difference is the extra tender material being applied to the cake, creating a raw Pu-erh with some of the most delicate character available from the Menghai factory. If you have read this far and willing to give this tea a try, you will likely reach the same conclusion as we did that this tea is much older than is indicated on the packaging. 
*Please order a sample first (before ordering a whole cake) to try this tea.  Some people will find the Taiwan storage too "wet" for their taste, others will love it.  
Original Han Character:  雪印青餅
Vintage: 2002 / 貳零零貳
Varietal:  Assamica / 大叶种
Region: Xishuangbanna, Yunnan / 西双版纳, 云南
Oxidation Level:  90% / 分之 玖拾
Storage History:  Stored in Taiwan since 2005
  Savouring......
  Savouring...
 Savouring...