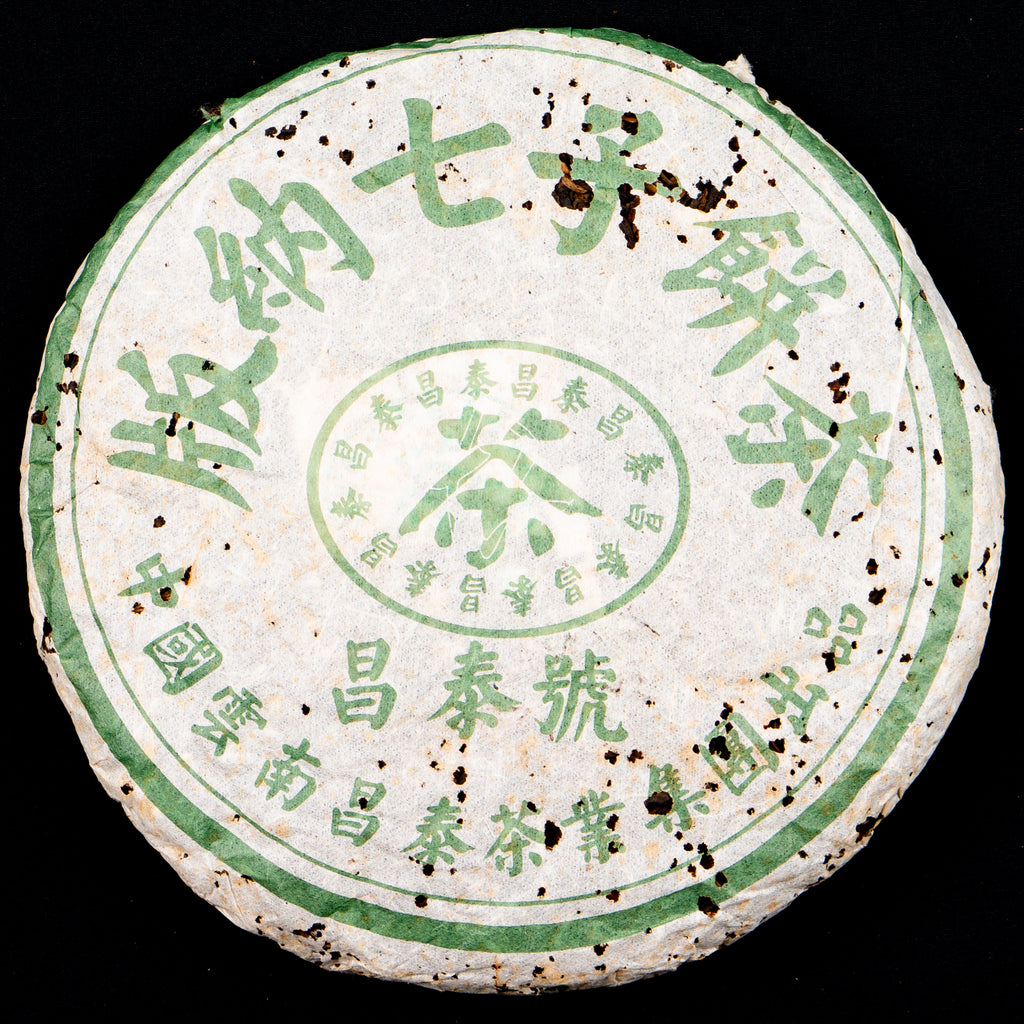 Like its cousin "Brown Changtai," this "Green Changtai" came from the same Jingu factory of Changtai Hao. You will notice the price of this cake is significantly lesser than the "Brown" version, this is thanks to its lesser fame. The quality though is certainly not lesser despite its affordable price. 
Using wild material from Xishuangbanna region, this green sibling from Chantai Hao also bears an obviously "wild" nature but completely different terroir. Its overall character is less overwhelmed but much easier to enjoy with. You may also be surprised to find some floral note with this beautifully composed cake. 
If you are wondering what was the tea philosophy of Changtai Hao back in the early 2000s but do not want to break your wallet, our "Green Changtai" can still create the same awe you will eventually enjoy on "Brown Changtai."
*Please order a sample first (before ordering a whole cake) to try this tea.  Some people will find the Taiwan storage too "wet" for their taste, others will love it.  
Original Han Character: 綠昌泰
Vintage: 2004 / 貳零零肆
Varietal:  Wild Arbor / 野生喬木種
Region: Xishuangbanna / 西雙版納
Oxidation Level:  90% / 分之 玖拾
Storage History:  Stored in Taiwan since 2003
  Savouring...
  Savouring...
 Savouring...