Alishan Competition King of Jin Xuan Jade Oolong Tea - Spring 2017
Taiwan Sourcing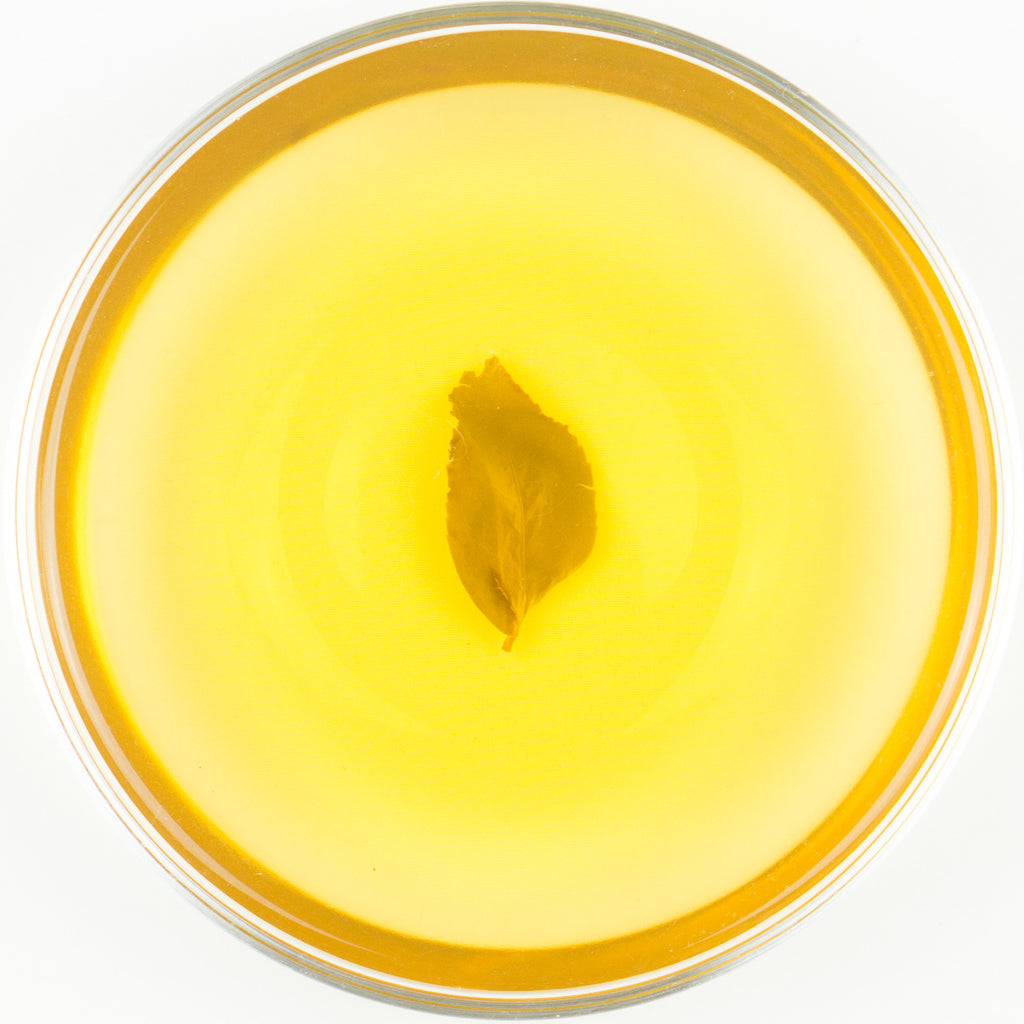 Like every tea growing region in Taiwan, the Alishan region has its own competition each spring and winter. Numerous competitions in occur in various localities in Taiwan where locally grown teas are entered in competitions where prizes are awarded.  A tea that places well in a competition can fetch a higher price depending on it's placement, the size of the competition and the pedigree of the tea's growing area. Perhaps not every one of them will be worth the price tag, but many entered in local competitions (like the Alishan competition) can place and still not have an astronomical price tag.  The Jin Xuan we are offering here is one such tea that we felt was both excellent and fairly priced. 
We are very glad that the farmer we collaborated got 1st place in the competition again this spring, and the price is now even better!  This lovely Jin Xuan grown at medium altitude of 1000 meters is extremely soft in flavour with an optimum roast which brings it to its best state like the one we offered from last spring. The milk taste and aroma has been transformed into an interesting note of fruit and bamboo shoots with a mellow and thick body.
Historically, a successfully processed Jin Xuan oolong should not carry any milky aroma, but a "mango" like aroma instead. The reason for it carrying a milky aroma is because the failure in its withering process. In other words, Jin Xuan that carries a milky note is a sign of failure, but this mistake has ironically became a character that people recognize and appreciate.  Our Jin Xuan is processed in the very traditional manner which has emphasized it's "mango and bamboo shoots" character.  Truly special!
This is the tea for people who are looking for a high mountain Jin Xuan that was grown and processed to near perfection. Enjoy!
Harvest:  Spring 2017 / 春 貳零壹柒
Varietal:  Jin Xuan /  金萱
Elevation:  1000 M / 壹仟 公尺
Region:  Alishan / 阿里山 
Oxidation Level:  30% / 分之 卅
Roast Level:  3 / 參 分
 I was totally blown away by this tea.  It's complex, fruity, with some of that creamy character that Jin Xuan is famous for (but so rarely has).  Complex with a strong mouth-feel and pungent aroma.  The best Jin Xuan from Taiwan that I have ever had!    
Off the bat this tea packs flavor and aroma in spades. By the third round I was quite taken aback by how much I like this tea. When we say mango and bamboo shoots we mean just that. For me it isn't always about the clarity around perceived flavors...even thought that part if tea is fun...It is to me merely fundamental. From that place we can drop our discursive wheel spinning and relish a tea like this that we are fortunate enough to even have access to. Happy drinking!.
 As an old dog that has a delicate tongue, it must says this is one of the most "soft" tea an old dog has ever had. By saying it "soft" does not mean that it has no flavor or weak aroma, but its overall interaction with tongue. It has a powerful and "untacky" aroma compared to most of the Jin Xuan varietal, and has a very complex character thanks to its wonderful roasting. But the "body" of this tea is so soft, that an old dog was very surprised and happy to lick it with an old dog's soft tongue. This is definitely the king of Jin Xuan without question.