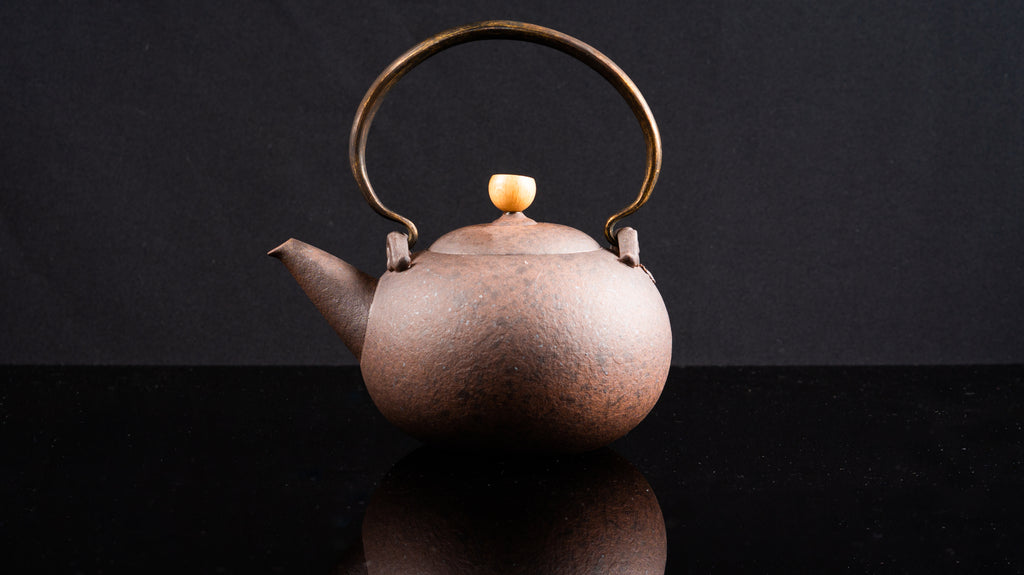 Founded in 1976, Anta Pottery began their legacy as an OEM supplier in Taiwan.  In the past 30 years, Anta Pottery has developed their offering into a world class brand by continuously perfecting their understanding of formula and design. Taiwan Sourcing is proud to be the first to bring their great works to tea lovers all around the world. 
This lovely water kettle is composed of volcanic clays from Taiwan, Japan and Siberia.  The clays are mined, ground up, fermented, blended and finally worked into these superior kettles.  The composition of these kettles gives the water boiled in them a sweeter and softer taste, which transmits into tastier teas with more body!


Volume:  510ml
Every kettle is hand-made and the artisan will sometimes change the stamps they use. There may also be some slight differences in the color, handle shape, and volume. It's not possible for us to re-take the pictures for each new batch of teapots that we receive from this artisan. Some differences in the color and shininess of the actual teapot you receive as compared to the one in the photographs may also be due to light conditions when the photographs are taken.  The style and color of the gift box may also differ somewhat from that pictured. Thanks for your understanding!
The product shown in the picture is the black version.