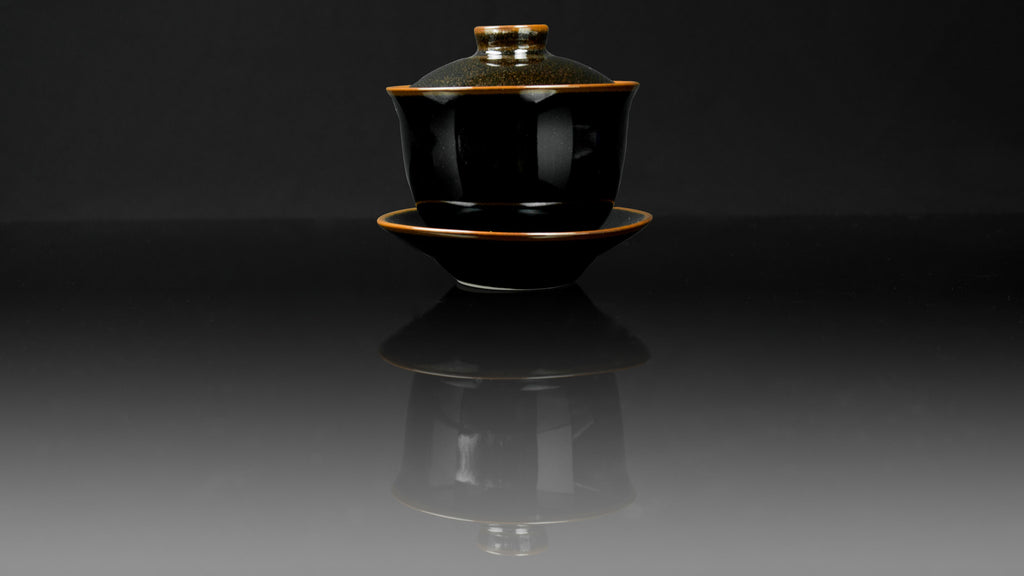 Tenmoku glazing style is a dark glaze type composed of feldspar, limestone and iron oxide.  When fired this creates a kind of oilspotting effect, and the more quickly it is cooled (after firing) the darker the overall effect will be.
To learn more about Tenmoku style glazing and firing read the Wikipedia article here.
Founded in 1976, Anta Pottery began their legacy as an OEM supplier in Taiwan.  In the past 30 years, Anta Pottery has developed their offering into a world class brand by continuously perfecting their understanding of formula and design. Taiwan Sourcing is proud to be the first to bring their great works to tea lovers all around the world. 
Volume:  140ml