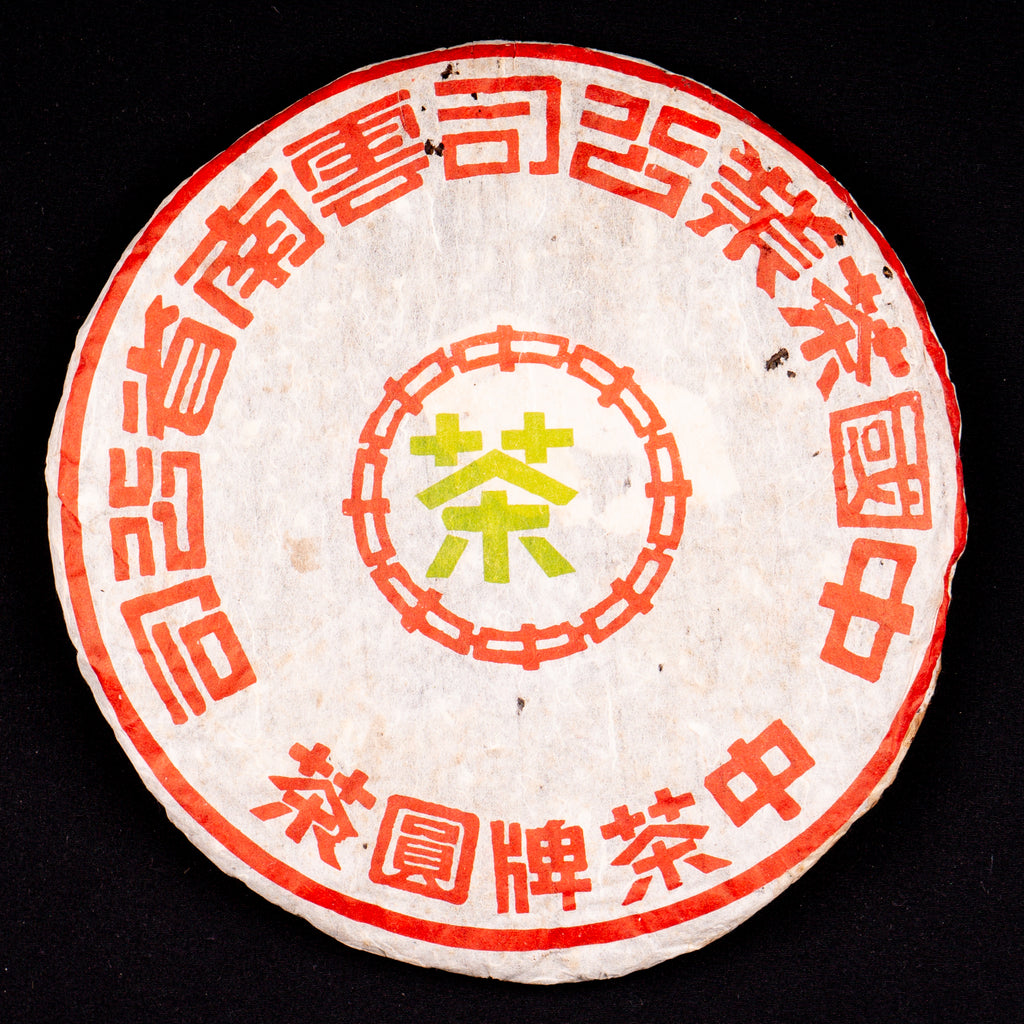 Stored in Hong Kong for years before moving to Taiwan, this tea inherited the classic "artistic font style" raw tea from 1950s. The original "Artistic Font" from 1950s is already a famous and pricy tea in today's market. However, the cake you are seeing here is certainly not trying to be the original. It was and still is trying to create a new fame of its own.
The reason for it being called "Artistic Font" by the market was due to the font it used on the wrapper. Unlike usual font you might see, this wrapper used a "Song Font" (宋體) to show its difference. After years of aging this tea has turned itself into a beautiful ruby-like color while delivering a long lasting rhythm. 
*Please order a sample first (before ordering a whole cake) to try this tea.  Some people will find the Taiwan storage too "wet" for their taste, others will love it.  
Original Han Character: 美術字舊青餅
Vintage: 1999 / 壹玖玖玖
Varietal:  Assamica / 大叶种
Region: Yi Wu, Yunnan / 易武云南
Oxidation Level:  90% / 分之 玖拾
Storage History:  Stored in Taiwan since 1999
  This is an incredibly well-aged tea with only the slightest hint of wetness.  Early steeps give hints of cream and sasparilla with a very sweet Yi Wu character.  Warm, honey, sweet with that lovely root beer after-taste makes this complex tea a pleasure to drink.  It can also be steeped 10+ times easily. Cha qi is mild and warming.
  Savouring...
 Savouring...