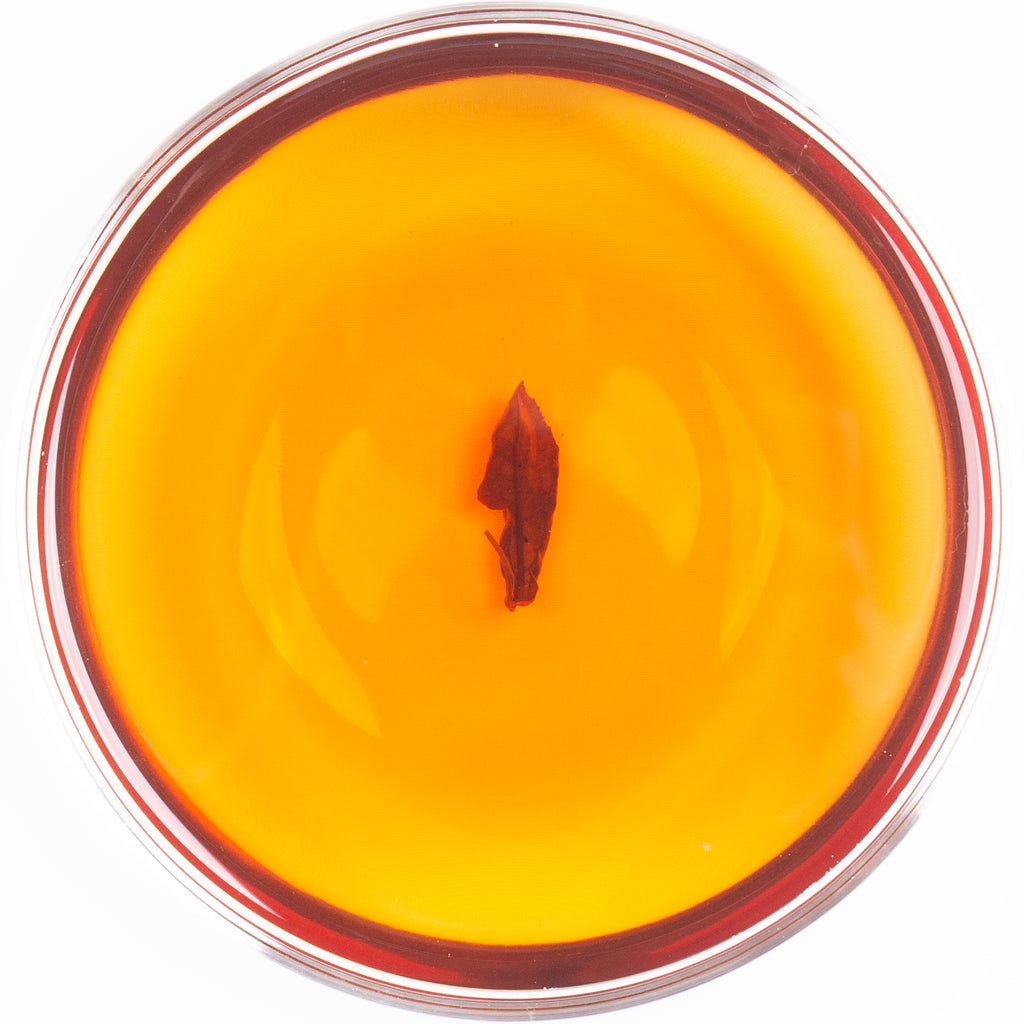 Another wild tea from Liugui area. We stayed in the mountain area - Baoshan to process this tea. Again thanks to Mr. Chen's effort, as he managed to get us another batch of superior material.
When we visited the southern mountain region such as Liugui and Maolin, they all appeared very "yellowish". The drought hit the south part of Taiwan way worse than expected, this was why we almost got no material to work with. Mr. Chen found us this material from Baoshan area, and to process this tea we drove pretty deep into the mountain. The night on the hill at elevation 1400 meters became unbearably cold and the half completed factory was not very helpful to keep the heat.
We were able to finish the withering stage smoothly despite the difficult environment. Mr. Chen then got us a factory that has big waving machine so we no longer have to wave by hand at 3AM in the morning. Everything went very smoothly to complete the tea in a way we wished it is. This "Ancient Gold" was thus completed with great satisfaction in the form of our blueprint. 
"Ancient Gold" is a different tea from any other "Assamica Series" tea. This is the most "golden-oolong-like" tea that was made from wild arbor material in the tea market. It has incredible depth and collecting potential for tea lover who really want to have something special for their tea journey.
Harvest:  Spring 2021 / 春 貳零貳壹
Varietal: Wild Arbor Tea / 野生喬木種
Elevation:  Approximate 1400 M / 約莫 壹仟肆佰 公尺
Region: Baoshan Area  / 寶山區
Fermentation Level:  45% / 分之 肆拾伍
Roast Level:  1 / 走乾
 Still savouring......
 This is a strong tea in body mind effect, like a saturation of the brain and nervous system. It feels and tastes a bit like some wild puerh, with a kind of spicy complex astringency and then lingering sweetness. It is quite the transportative tea to my senses. After a few rounds it's obviously occupying my deliberation and idea making momentums with its own wonder and curiosity. So maybe just plan a nice few hours to be imbibed by a tea rather than the other way around.
 As an old dog could tell, this spring's wild arbor harvest was much more like a raid. Mr. Chen got this material when it was being sent to another factory instead of us. Naturally, such material would again be made into a black tea style tea without hesitation, which is pitiful to the material itself. An old dog won't go too much into the processing detail of why oolong tea processing is special to material like this, but an old dog think this is how such type of material should perform and deliver according to what's missing in the market. This is the proper way for wild arbor tea trees to express their true selves. Enjoy tea lover, and don't get too "stoned" by this tea like an old dog was.