Beipu Natural Farming Competition Grade Oriental Beauty Oolong Tea - Winter 2019
Taiwan Sourcing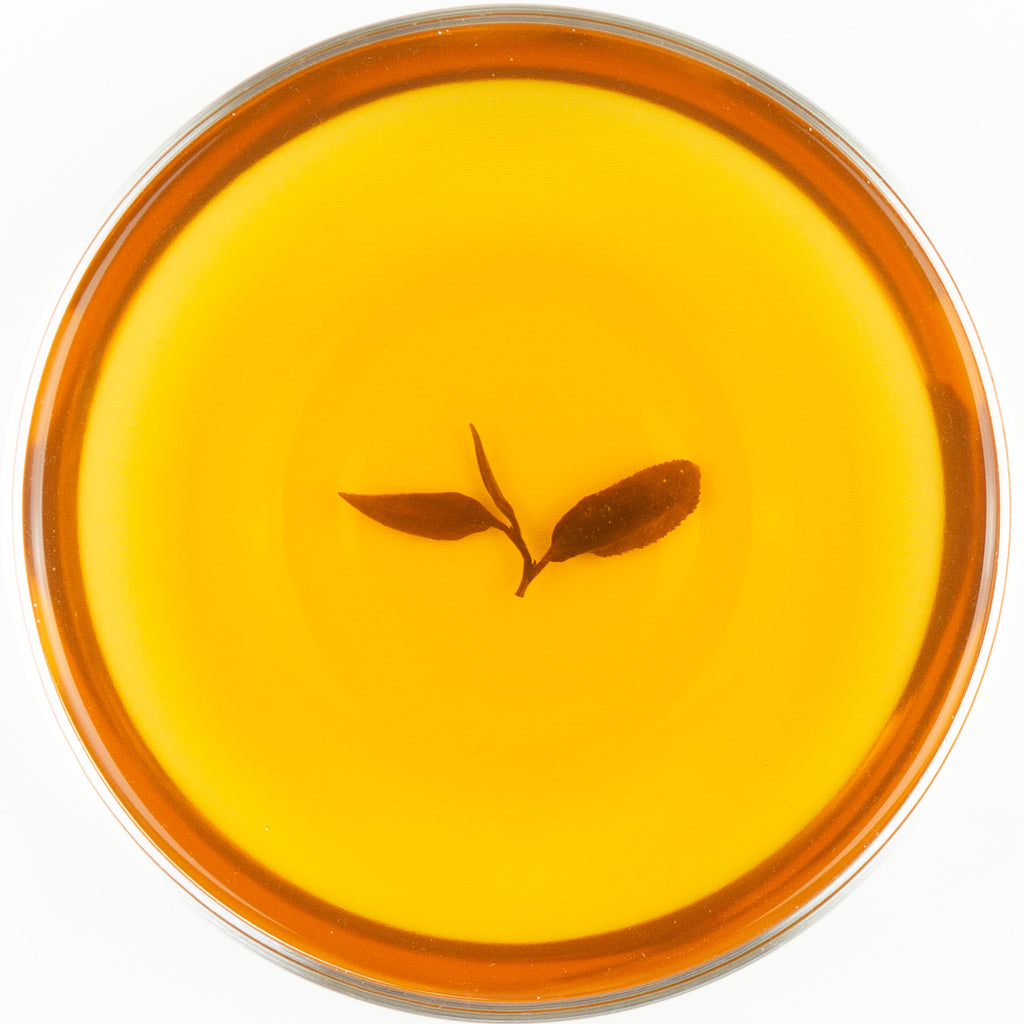 We finally have a "new" Oriental Beauty from Beipu area, a region that is on the east side of Emei (峨嵋). The only Beipu tea we ever carried so far is a vintage version, a tea that is already extremely tasty. This new harvest we are presenting now is from an old friend Mr. Chen, who is now working in the region to revive the tea trees which were abandoned. The following will be the brief history of the region.
Beipu used to be one of the most prominent tea production areas thanks to the effort of Mr. Jian (姜), who was a hard working entrepreneur born in 1901. Under his management, tea industry in Beipu was so prosperous that he earned the name "Tea Tiger." The exportation reached its peak at the end of Japanese era, but eventually collapsed after 1950 due to incorrect economic estimation.
Today's Beipu has very limited tea production, so most of the material has to be imported from its neighbour on the west side - Emei (峨嵋) to be processed into the famous Oriental Beauty Tea. 
This material of this tea however is from Beipu directly, and was processed by an experienced local directly under the supervision of Mr. Chen. We were privileged to select the batch we needed before it was sent for competition, and we are very happy for this first Oriental Beauty from Beipu. 
Harvest: Winter 2019 / 冬 貳零壹玖
Varietal: Qing Xin Dah Pan / 青心大冇
Elevation:  400 M / 肆佰 公尺
Region:  Beipu / 北埔
Oxidation Level:  74% / 分之 柒拾肆
Roast Level: 0 / 無
 Waiting for it!
 Savouring......
 It has been such a long time since an old dog tried any new Oriental Beauty from Beipu. Beipu always has a distinctive profile that is very unique to itself, and that is kind of nostalgic to an old dog's memory since its first Oriental Beauty was Beipu style. Compare to Emei style, the way of Beipu always has a much robust body inside one's mouth and a special fruity flavor. An old dog is looking forward of the long term cooperation with our new friend~