Caopingtou Natural Farming "Ruby Belle" Oriental Beauty Oolong Tea - Spring 2023
Taiwan Sourcing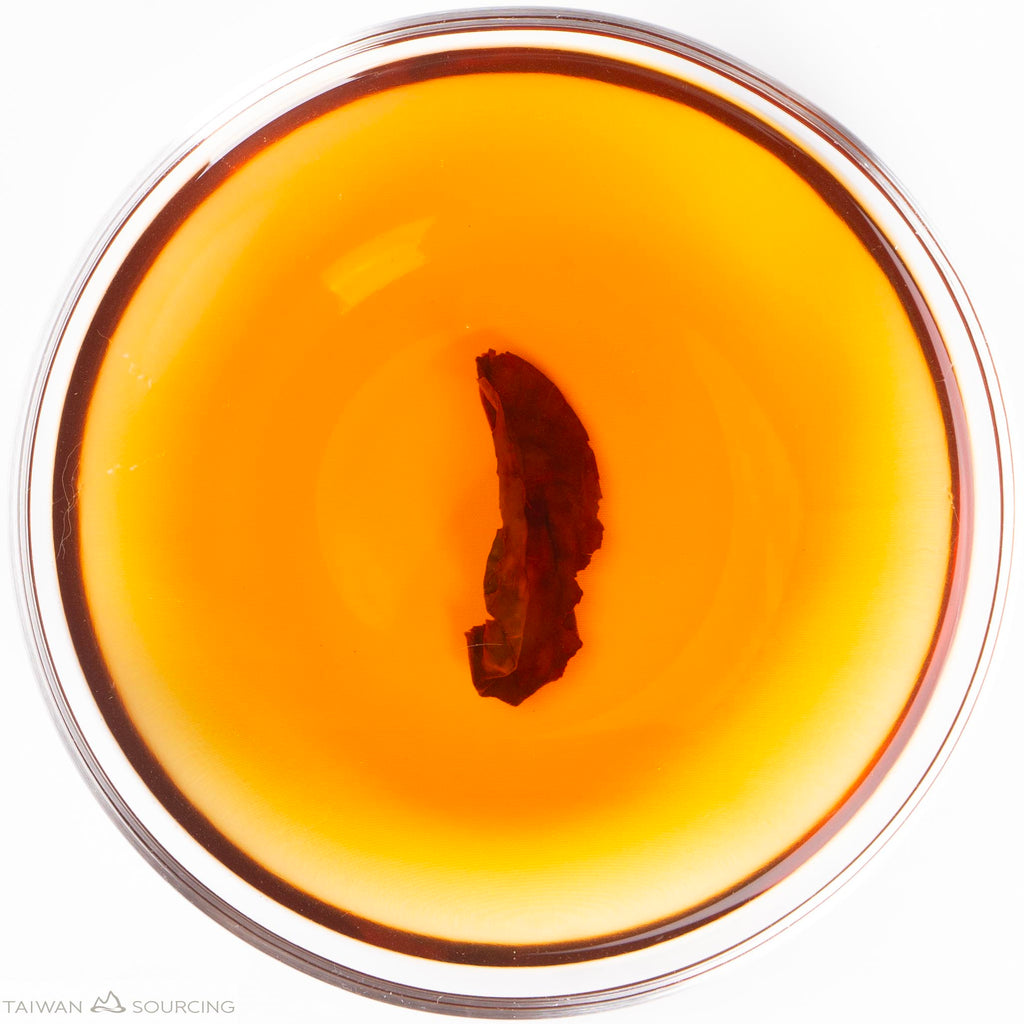 This tea was inspired right on the day when we were processing the Tieguanyin and Buddha Hand for this spring. We have long known that Mr. Chang had TTES #18 (Ruby 18) planted in the Caopingtou area, but had never before imagined this brilliant idea: making this common and seemingly mundane varietal into a Oriental Beauty.
What a bold concept. Especially when there were two other teas we had to take care of at the same time. 
Processing Oriental Beauty requires extensive manual labor to deliver that special touch, and this is rarely done using big leaf varietal material, not to mention Ruby 18. At Taiwan Sourcing, we have created Oriental Beauty teas from big-leaf varietals such as our "Assamica Ruby" and "Assamica Obsidian." We had a rough idea of how this tea might turn out, but did not expect it to be this similar to the ancient arbor material. 
The finished tea shares a similar sensation as to when drinking teas made with ancient arbor material. It is thorough and powerful, on top of being very enjoyable. The creation of this new tea made us wonder why we had not thought of such a plan sooner. This "Ruby Belle" opened a new possibility for this already known varietal from Taiwan with its unusual but delicious profile.
Harvest: Spring 2023 / 春 貳零貳参
Varietal: TTES #18 Ruby / 台茶十八號 紅玉
Elevation: 1200 M / 壹仟貳佰 公尺
Region: Xinyi Township Caopingtou / 信義鄉 草坪頭
Fermentation Level: 85% / 分之 捌拾伍
Roast Level: Run Dry / 走乾
 Still Savouring.......
 Still Savouring.......
 Still Savouring.......