Competition Grade Classical Oriental Beauty Oolong Tea - Summer 2017
Taiwan Sourcing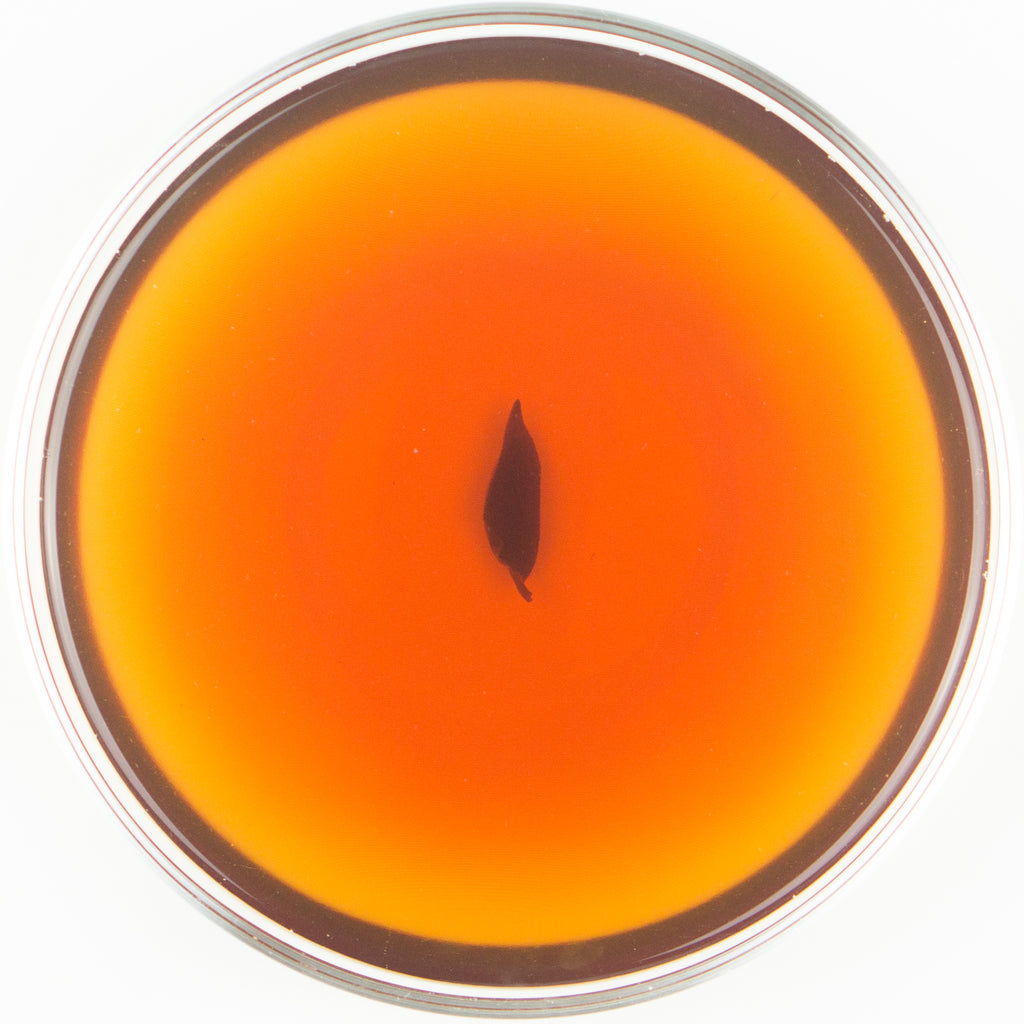 A fortunate surprise find for us this summer, this is a classic-styled Oriental Beauty we obtained in a very limited quantity. This oriental has everything you want from a oriental beauty - conspicuous white feather, distinctive flavour thanks to the bug bitten effect and the master's hand. 
High quality Oriental Beauty has an extremely high price due to limited production, more complicated processing method, and a higher labor cost.  Every single leaf must be picked when it is still a bud so it will be tender enough to be processed as Oriental Beauty.  But, it also cannot be picked too early otherwise the "bug bitten" effect will not be as strong. 
In the old days of Taiwan, "Oriental Beauty" was the most refined "Fan Zhuang Wu Long" (番莊烏龍),  a name which came about in the early 20th century literally means  "a tea for selling to uncivilized people", because the foreigners (especially British) consumed and enjoyed this style of tea very much. As a result, a legend says that the name "Oriental Beauty" came from Queen Elizabeth who was a big fan of it. 
Another more persuasive name for "Oriental Beauty" is "Bragging Oolong" (椪風茶), which earned thisname because of the extremely high price it garnished when sold to the British merchants during the colonial era.  As we already know, Oriental Beauty must suffer from the bites of "leaf grasshopper", causing the "after-bitten" tea leaves to look extremely ugly and cheap according to the old time standard which made the tea farmer feel extremely desperate.  But a tea is still a tea, the tea farmer who did not give up on the material decide to process it into heavily oxidized oolong anyway to see if it could be sold. When this tea was desired at such as high price by the British merchant, the farmer who invented this tea immediately shared this news with his friends and neighbors.  Sadly, no one believed him at the beginning, and some people even accused him of bragging, which is how Oriental Beauty got the name "Bragging Tea", a name is still widely used in the southern part of Taiwan. 
This Oriental Beauty from Summer 2016 was grown in the middle part of the island, using the most classical specimen named "Qing Xin Dah Pan".  The quantity of this years Oriental Beauty suffered from a very unstable summer weather, causing the overall reduction in production (approximate 1/3 of it compared to last year). However, we believe this is one of the most "classical" Oriental Beauty for the price which everyone could be looking for despite its slightly higher price. If our Oriental Beauty from last summer did not disappoint you, then this year's selection is a must try.
Harvest:  Summer 2017 / 夏 貳零壹柒
Varietal:  Qing Xin Dah Pan / 青心大冇
Elevation:  400 M / 肆佰 公尺
Region:  Emei / 峨嵋
Oxidation Level:  80% / 分之 捌拾
Roast Level: 0 / 無
 Smooth and spicy with that signature bug-bitten taste.  It's hard to put words to this experience.  Elegant, fulfilling and grand tea!
 It has been such a gift to taste all of these oriental beauties every year. So many tea lovers have a soft spot for this type of tea and we get to offer each season`s rendition. Crystal clear flavors. Sweet spice and rich floral notes blend seamlessly. The tea is so refreshing and satisfying, wakeful and yet placid. I feel grateful. Cheers to that.
 This is so far the most expensive Dah Pan Oriental Beauty has ever tasted, and an old dog has to say even though the effect of bug bitten character is not as conspicuous as last summer, this tea is very very tender. That is not only by how it taste, but also by its aroma. The aroma of this tea is quite mesmerizing to an old dog's sensitive nose. It feels like this tea was quietly and elegantly dancing in front of your nostrils by showing off its unique "varietal" aroma. This is a tea that has to be savoured slowly and elegantly to match its quality, and you will discover that once the tea bag is unsealed!