Cuiluan Winter Rhythm "Emerald Drop" Jade Oolong Tea - Winter 2016
Taiwan Sourcing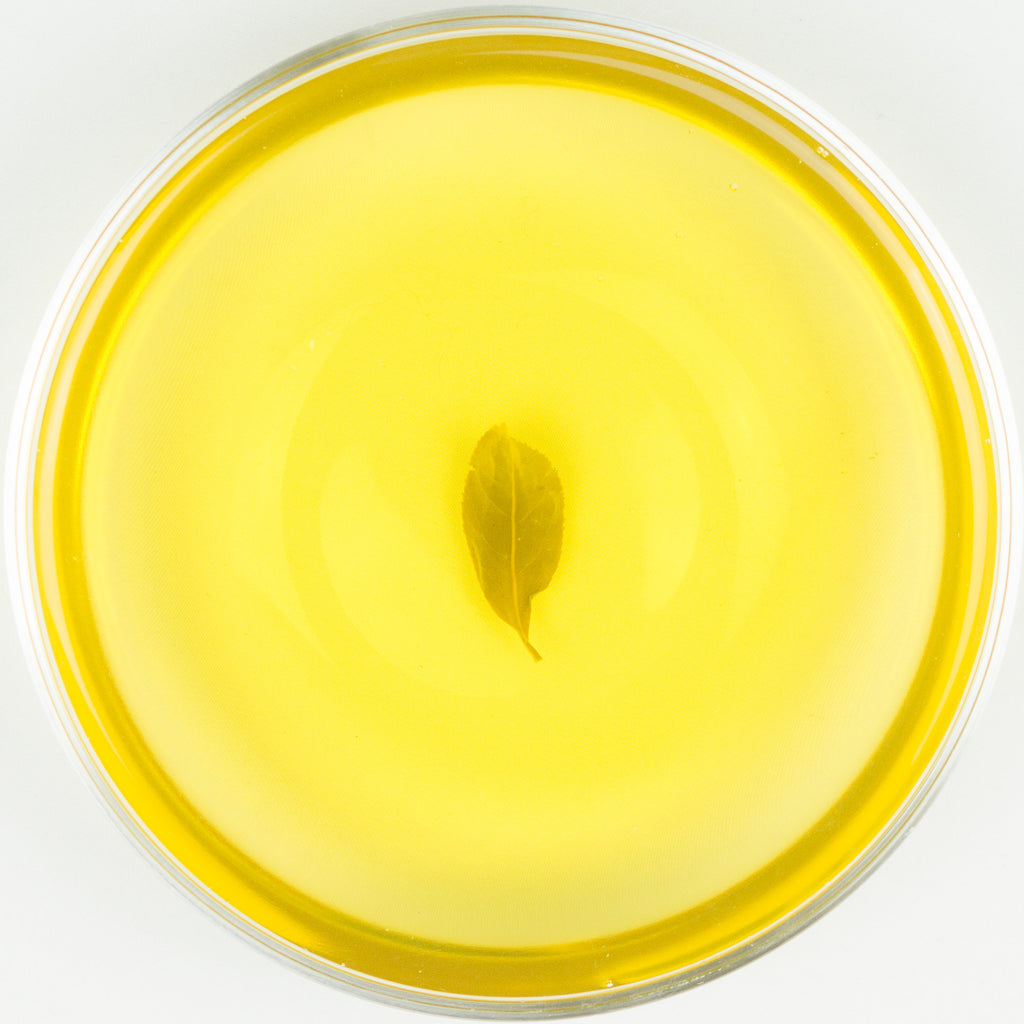 Lots of tea lovers already knew that 2016 had the warmest winter since human began recording temperature since 1880s. The advent of this tea was mainly "thanks" to this somewhat bizarre climate phenomenon. This tea was harvested at the highest elevation of Cuiluan area, which is typically an impossible environment for any tea to have "Winter Rhythm" produced for its extremely cold weather. "Luckily," this winter was warm enough to have such creation to happen, and the result is pure astonishment. 
The tea carries an extremely unique aroma that is not able to be found on any other jade oolong. The aroma is somewhat similar to the purest Japanese Gyokuro green tea, while you can still sense the robustness of a oolong tea with a hint of green bean, and that was why we decided to bestow the name "Emerald Drop," which is basically a direct translation of the Han characters of Gyokuro green tea. The taste of this tea is surprisingly thick and sweet, making the texture almost colloid-like.
We are not sure if there will be any tea like this to be produced in the upcoming winter, so we suggest that if having the most unique jade oolong experience if what you are looking for, this will be the only choice in this world.
Harvest:  Winter 2016 / 冬 貳零壹陸
Varietal:  Qing Xin Oolong / 青心烏龍
Elevation:  2100 M / 貳仟壹佰 公尺
Region:  Cuiluan / 翠巒
Oxidation Level:  25% / 分之 貳拾伍
Roast Level:  0 / 無
 Bright, sweet with a vegetable soup taste... like spinach and tofu.  After taste is sweet with pear or apricot tones.  Bright bright green-yellow tea soup... this could be considered a hyper-jade oolong.  Bright, complex and very strong!  You can feel the altitude!
I used 8 grams in my 170ml gaiwan. The dry leaf aroma is very sweet in the heated vessel. The initial wet leaf aroma reminds me of tropical fruit. I started to get pretty excited. The first few rounds had a fruity and complex creamy taste. Quite intriguing. It steeped over and over again and offered a unique character in taste and lingered significantly. It was so much fun to brew and drink. Cui Luan might not be on your list of favorite tea regions...but this emerald drop can really broaden your mind and palate.
 An old dog actually encountered this type of tea before, but it was from an way lower elevation. An old dog was not sure whether it loved this type of tea or not until this "Emerald Drop" showed up. This tea owns a unique character that you would not find on any other type of jade oolong. It is of course a winter rhythm tea, but meanwhile it was able to develop more imagination than the usual winter rhythm with its surprising clarity and tranquility. The advent of this kind of tea is a combination of bless and curse - on one hand this is definitely the most special tea drinking experience, but on the other hand this is a epitome of our shifting climate. If you would like to conclude 2016 into one tea, this "Emerald Drop" should be the most appropriate delegate in mind.