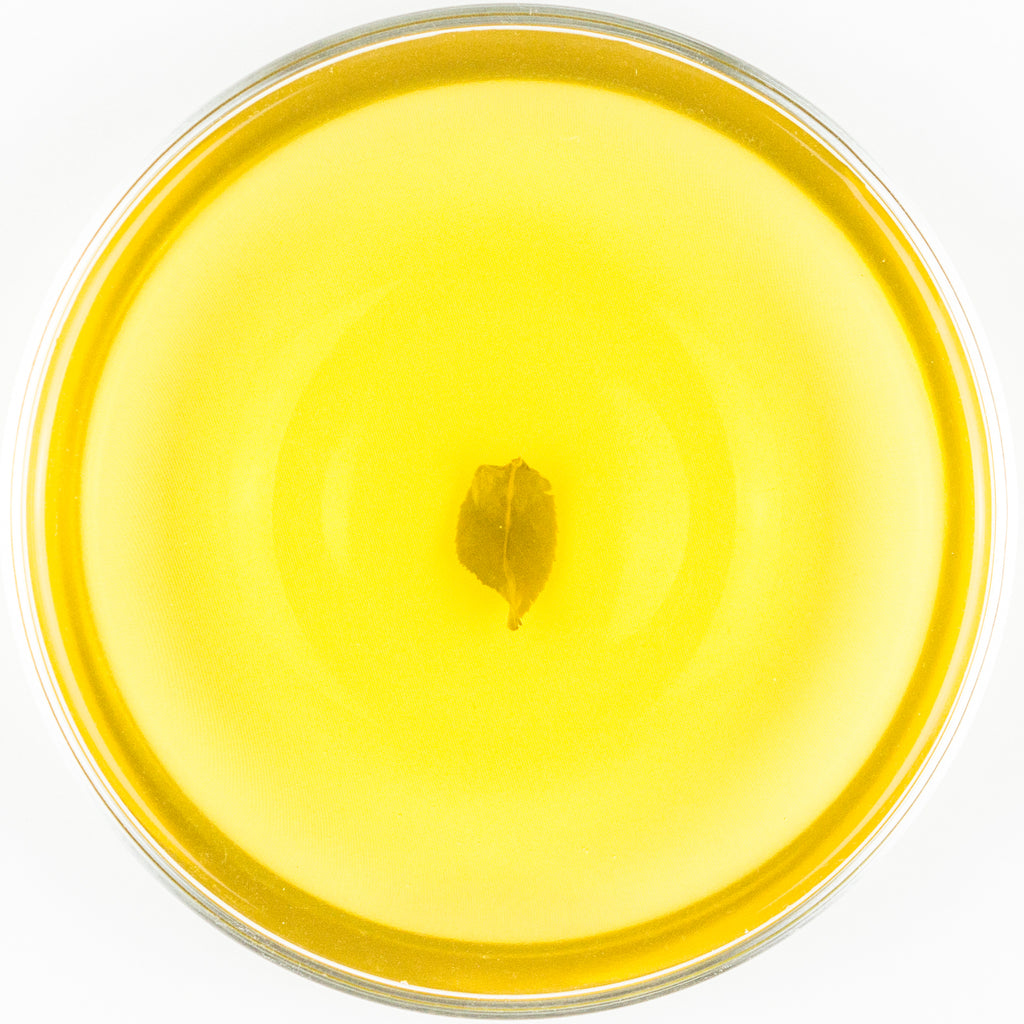 There should be no more Dayuling tea at the moment of 2018, which is the day we decided to publish the tea you are seeing now. And you might also noticed that, the date we put on this tea is quite unusual, a month that normally should not have any tea produced even for low elevation region. This is a tea that was made at the end of January in 2015, and thanks to the modern vacuum sealing storage, this tea has been well preserved since then.
Specially harvested tea requires special experience to process them correctly. We had offered numerous Dayuling area jade oolong since launch, but none of them are harvested at such special "season." Like our "Emerald Drop," this tea carries that similar character, but they are certainly way different than each other. This "Frosty Mist" did not only carries that special winter rhythm taste, but a pungent fruit aroma only Qing Xin Oolong varietal can compose at such elevation. 
Dayuling jade oolong is a legend now, but its influence is still remarkable. This tea is a footnote for that glorious chapter.
Harvest: Jan 2015 /  大寒 貳零壹伍
Varietal: Qing Xin Oolong / 青心烏龍
Elevation: 2500 M / 貳仟伍佰 公尺
Region: Dayuling / 大禹嶺
Oxidation Level: 20% / 分之 廿
Roast Level: 0 / 無
 Mesmerized......
  Thick and rich flowery nectar aromas that last round after round. This is a full bodied oolong that has something like an egginess to it as well as floral sweetness. Definitely a potent tea with what I would also describe to be a bit nostalgic, especially when relating to gaoshan tea experiences. A dayuling treasure to savor.
 This tea is reminder how Dayuling tea could be so different from any other jade oolong. It is of course, very soft, and contains that special "winter rhythm" character. However, if this is the only point an old dog is about to make, then this tea should not be included into our collection at all. To an old dog's memory, this is how Dayuling should be, a strong fruity aroma that could not be hidden by harsh climate condition. Moreover, this tea, thanks to the experienced tea master, successfully transformed itself to carry a subtle nectar taste inside your nose. An old dog can almost call this tea "nostalgic" like, and we tea lover should cherish this precious moment from tea.