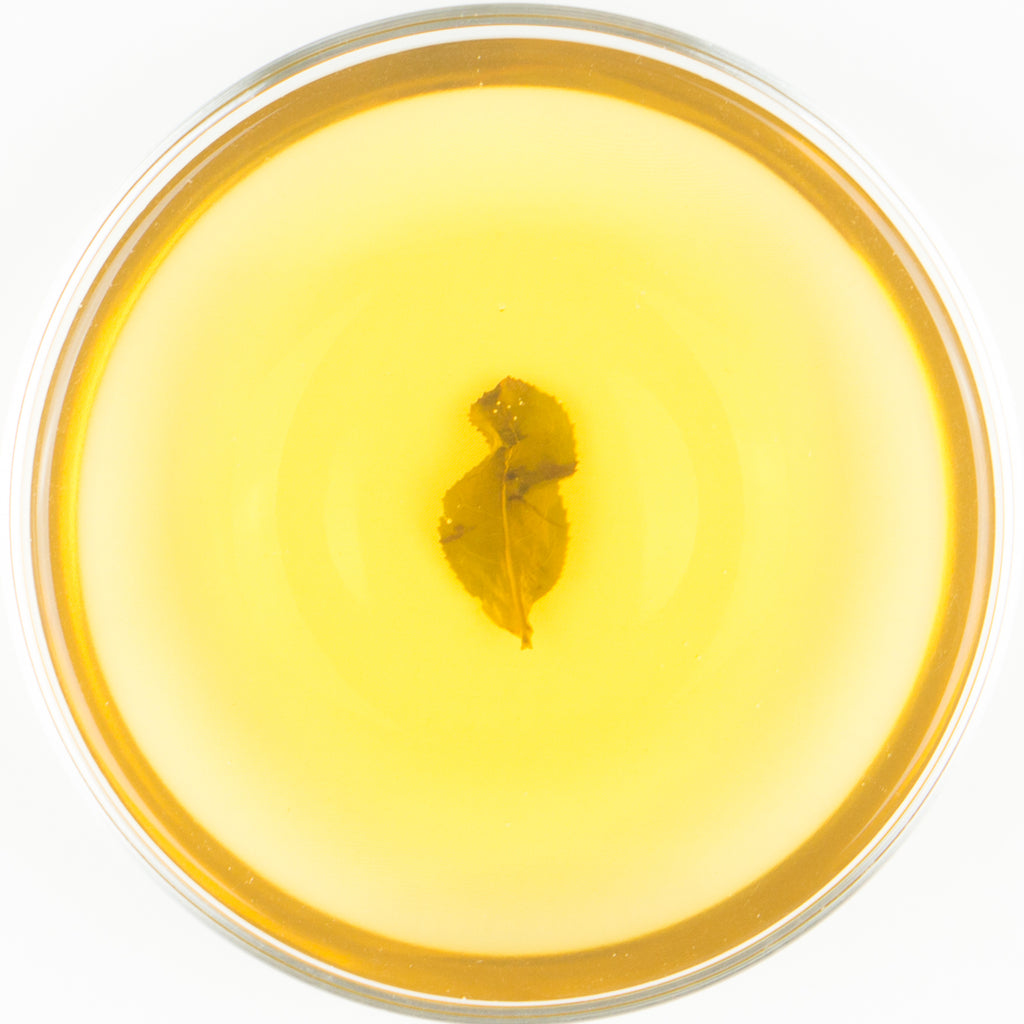 Cui Yu varietal is the most easily forgotten varietal in the tea world. You don't hear people say "Yes I am attending a tea ceremony that features Cui Yu today," because Cui Yu is very commonly ignored tea varietal today. It is not as cool as Qin Xing Oolong, nor is it well-known as its sister Jin Xuan, and since the launch we only began to have Cui Yu varietal available from winter of 2017.  
So why we are offering this now? Because we are finally confident enough to bring a Cui Yu Oolong (a fully rolled one) to you thanks to the collaboration from the Yang family.Yang family has been growing tea organically a while now, and they cultivate remarkable material such as the Shanlinxi and "Emerald Magppie" we are offering. When we realized they also have Cui Yu varietal, we stepped in to see what we are able to create out of it. Since nobody expects anything out of this long forgotten varietal, we did not have high expectation at the beginning.
It turned out Cui Yu deserves greater attention than any other tea varietal. Under proper processing this varietal can create some truly affordable yet satisfying result for the daily drinking market. Meanwhile, this tea not only can serve casual drinking purpose, but can also be a starter tea for tea ceremony thanks to its rich body. Drinking this tea makes you feel as if you are standing in the middle of a meadow while a warm breeze brushes your cheek.
Harvest:  Varied / 不定
Varietal:  Cui Yu / 翠玉
Elevation:  350 M / 參佰伍拾 公尺
Region: Dazuan / 大庄
Fermentation Level:  25% / 分之 廿伍
Roast Level:  0 / 無
 Smooth and creamy.... early steeps I was getting some pine needles smell and a cooling sensation, quickly followed by a fruity sweetness.  Later steeps the fruity sweetness dominates.  There is a creamy body throughout and it took about 7 steeps for it to start to get thin.  Very enjoyable and unique tea!
  Interesting how aroma can turn from floral sweet to fruity and finish as vegetal and also a little buttery. That's what happened here for me as I let the vapors saturate my senses. I'm not used to tasting cui yu tea so was looking forward to trying this one. The flavor pops. I really like the smoothness and fullness that it gives right off the bat. It's simple yet scrumptious. I found a couple 3-4 in steeps with 4g to be a nice potent afternoon teatime.
 This is an old dog's daily drinking tea for now, because it is just too affordable for what it is. This is a fresh oolong tea that does not require splendid technique to enjoy the pleasure of Taiwanese tea. An old dog drink this tea with a tumbler everyday because it is such a easy going tea to begin a day. Does it hurt an old dog's dog stomach? Certainly not because if that's the case this tea will not appear here the first place. By the way, this oolong tea like all our other oolong teas gone through a charcoal roasting drying stage unlike the usual machine drying, but all you can feel is that enhanced liveliness in the mouth without tasting the "charcoal."