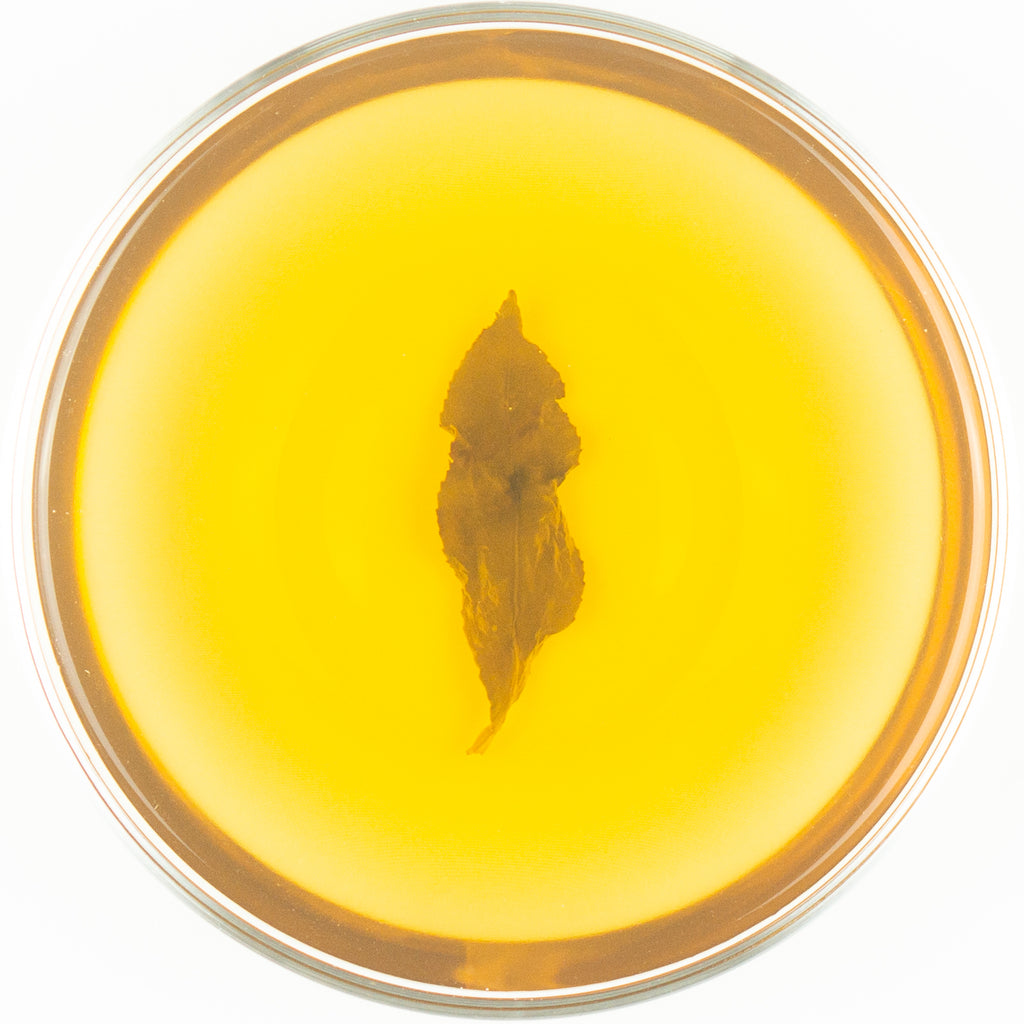 This Ying Xiang, like its cousin "Alluvial Series," "Noon Series," and the famous "Overlord," are our very first few experiments on the exploration of traditional processing technique. It is now the second year of processing Ying Xiang from this particular plantation, and quite like "Lily Maiden," we decided to process a batch totally by ourselves.
This Ying Xian is again the tea that proves "higher (elevation) is not always better."  What truly matters is the clean material and mature understanding of processing both of which are embodied in this tea. This Ying Xiang is cultivated in Dazuan, a place which only has an elevation of about 350 meters. You will not be able to tell the elevation is that "low" thanks to the mature processing technique and refined drying from charcoal roaster (which is the same on all our other oolongs from this season). The plantation is being properly managed by Mr. Yang and his family, and we are always grateful for their kind collaboration.
Interestingly, the result of the "Magpie series" has a curious start. Forget about its pungently aroma, because as a Ying Xian varietal it is always there. What makes it super interesting is how it has a quite similar character as the Alishan GABA tea we carry, yet its calming effect is much stronger, so strong and refined that it is so far the king of this "Magpie series." We hope this "Imperial Magpie" can change your concept of oolong tea totally - you don't need GABA tea to have GABA effect, all you need is a well processed tea (no matter black or oolong) instead!
Harvest:  Spring 2019 / 春 貳零壹玖
Varietal:  Ying Xian / 迎香
Elevation:  350 M / 參佰伍拾 公尺
Region: Dazuan / 大庄
Fermentation Level:  25% / 分之 廿伍
Roast Level:  1~3 / 壹至參 分
 Brewing......
Right up front, this tea does have quite satisfying pungency. The aroma from the freshly wet leaves is certainly "welcoming" too, with lovely light baked apple and asparagus haha.. something fruity and vegetal washing over your face. This tea has interesting features due to being the progeny of qingxin and jinxuan. It just simply dances a bit between the two for me. Creamy layers of texture with intermittent baked fruits like apple or pear.. not so citrusy to me. But what a fun tea to play with. Potency is body and head heavy too depending on your neurotransmitter sensitivity.
 With this tea quickly running out an old dog decided to open a personal stash for itself and do a proper review. This "Imperial Magpie" is certainly an upgrade from the "Amber Magpie" which you can certainly tell. It has a very robust character to not just a person's palate but also body, and incredibly sweet. Panda Ken up there mentioned "vegetal" character, and an old dog can confirm now that character came from this particular varietal instead of processing.