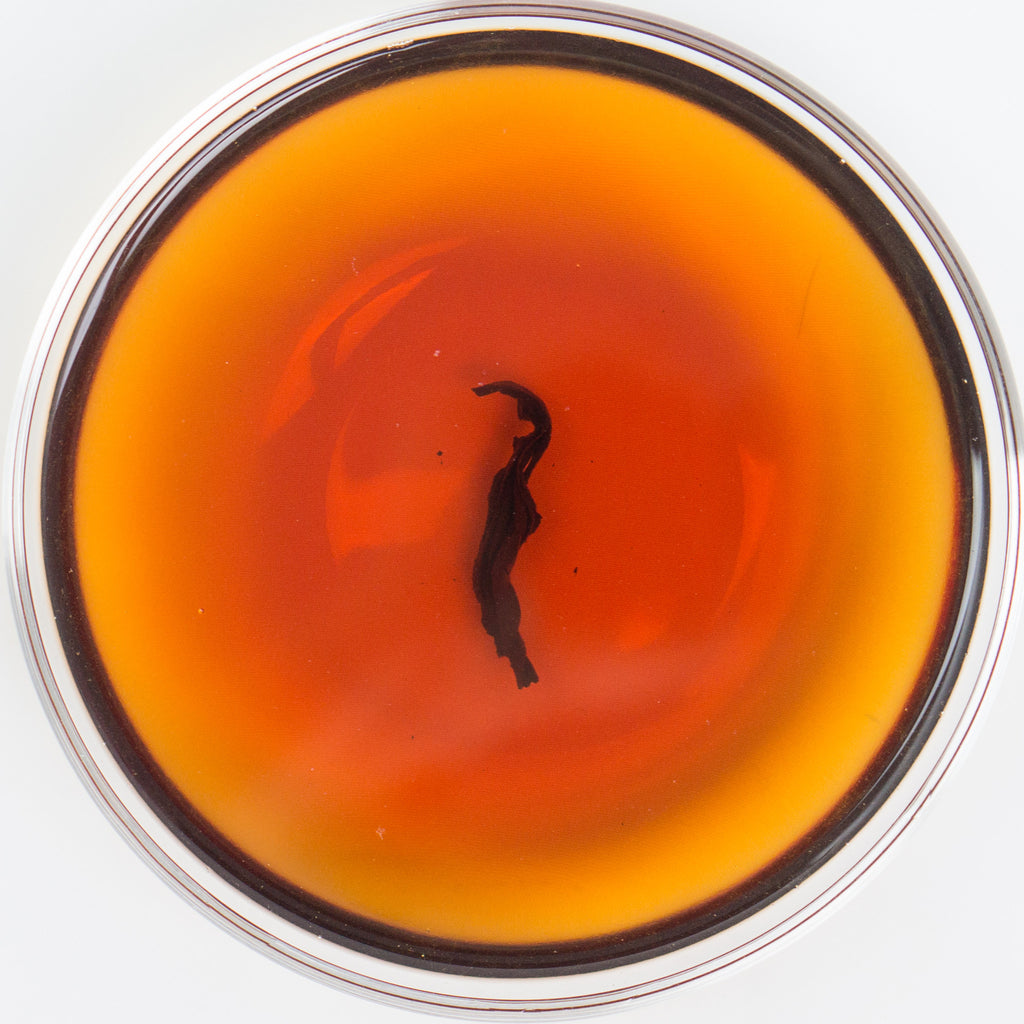 This season is a season full of surprise and joy, not only because we are offering the tasty and brand new "Egret 17 Premium Baozhong Oolong Tea" to the tea lovers around the globe (we are running out of it pretty soon), but also because there is another tea made from Egret 17 cultivar. This black tea is specially made from this cultivar that's invented in 1983, and it offers yet another unique experience to us.
The character of this black tea is simply unique. It's extremely soft, but without the regular "yam" taste that most of the small-varietal black tea has thanks to the special process it go through like oolong tea - "the waving." As a result, this tea delivers a special "fruity" character that is subtle but ever-present.  The tea can be infused many times without losing it's thick taste and pungent aroma, making it an incredible value to everyone that drinks it!
Harvest: Spring 2016 / 春 貳零壹陸
Varietal: Egret #17 /  白鷺十七號
Elevation: 150 M / 壹百伍拾 公尺
Region:  Tonshan County / 冬山鄉
Fermentation Level: 85% / 分之 捌拾伍
Roast Level: 0 / 無
 Still Savouring......
 The dry leaf aroma is so sweet and richly fragrant. First round is rich and sweet as well. Nice body and some of the aroma left in the cup reminds me of a lovely roasted oolong. Second round was satisfyingly smooth...one thing that stands out is the lack of bitterness in the tea. There is a tiny bit if you push it but it is only briefly on the front end and turns quickly into a sweet and round body. By the third round you get so much of the uniqueness of this teas character. It's lovely! It's potency isn't too strong in terms of black tea. I used 6 grams in a 130ml gaiwan. It is medium strong to me and my body. It steeps really well too. I brewed 7 solid rounds.
 As an old dog that has tried numerous black teas in his dog life, this is one of the most interesting black tea that was made from small-leaf varietal tea tree. This black tea has a very hard to describe charm in it, and an old dog is still having a very hard time to describe what exactly it is. It is not its special aroma nor its pleasant taste that make this tea special, but the "untacky" quality it conveys. An old dog will bark to anyone who do not try this unique black tea out.