Emei Dah Pan "Imperial Maiden" Oriental Beauty Oolong Tea - Summer 2019
Taiwan Sourcing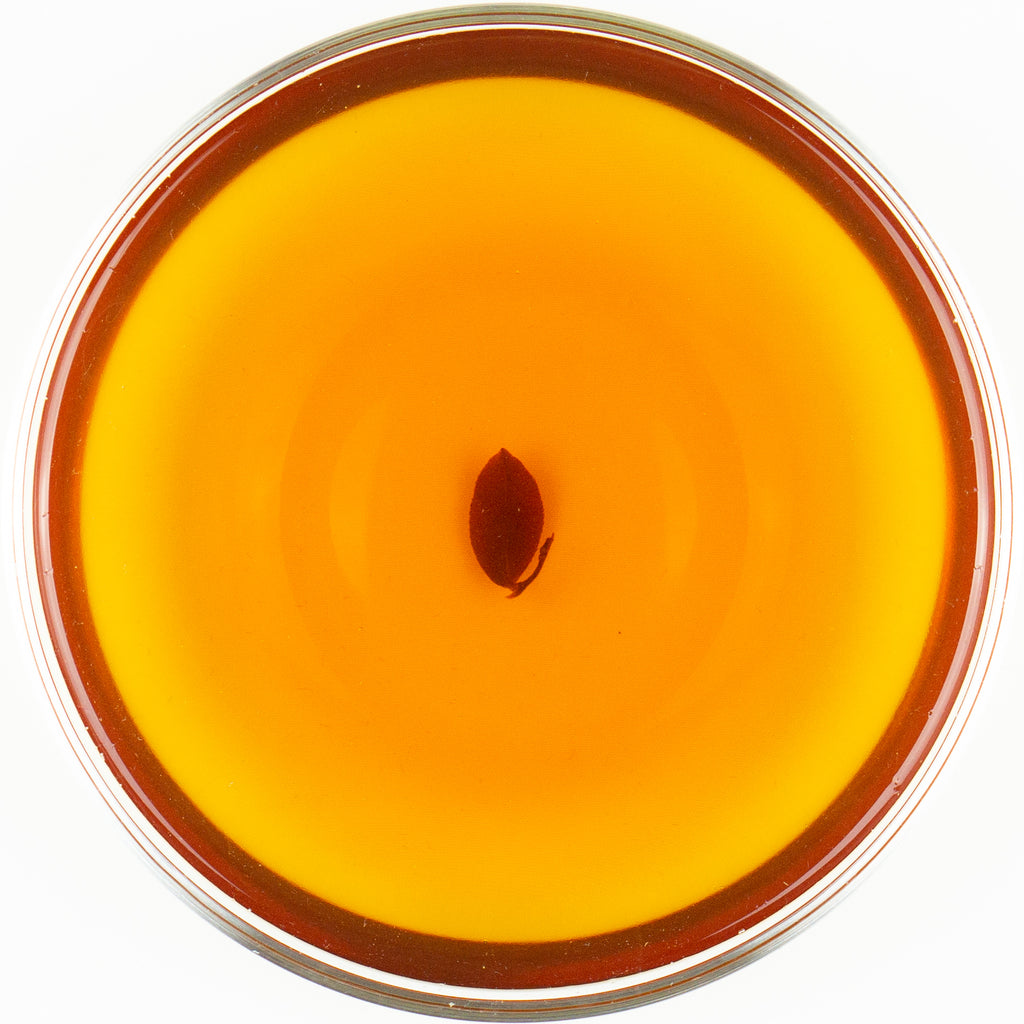 We feel honored to have a chance to work with master Hsu in creating this tea. We have always been wondering about the process of Oriental Beauty, and eager to learn from master Hsu for quite some time. Thanks to his hospitality and kindness, we were finally able to process a Qing Xin Dah Pan varietal of our own under the "Oriental Beauty Guideline."
We learned new knowledge from Hsu family, especially the history of the name "Oriental Beauty." You might already heard the story of some English queen being so fascinated by it and thus the name was given; you might also heard the story of a Japanese governor was so amazed by it and thus the name was given. All those legends shall end here today, because this "legendary" name Oriental Beauty was not created by some strange foreigner, but instead by the locals who were trying to market the tea of Emei.
Before "Oriental Beauty," the name of Emei's specially processed tea was called "Fortune Longevity Tea" (福壽茶), a name from the traditional culture of Taiwan which could be very easily associated with the impression of funerals and death. As a result, people often mocked this tea as "Coffin Tea" (棺材茶). The locals eventually realized the name was damaging the image of Emei's tea, and they need to come up with a new name to market this tea again. Finally, a guy who worked at local government (his last name was also Hsu) came up with the idea of "Oriental Beauty," a name that will linger in the mind of tea lovers for the next four decades.
So what makes "Oriental Beauty" this special? What's the real "evolution" of this tea then? As we processed the tea material alongside the masters for two days, we began to realize the mindset behind this tea when it was created back in the 1970s. We analyzed the background history of Emei area and the process of this tea, and the "true story" was even more fascinating than how its name was invented. This tea "Oriental Beauty" was truly a tea that could only be invented by Taiwanese in Emei, thanks to its glorious past.
Great Hsinchu, Taoyuan, and Miaoli area was once a prosperous place for tea exporting. The two most famous places of Hsinchu area were Beipu and Emei. Tons and tons of teas were being exported to the world back then from green tea to black tea. Some oolong teas were also being mass-produced at the time as well(that's why we have our Barrel Ball aged oolong). With all these processing methods in mind and in hand, Emei producers were able to invent a new type of tea process during their downtime. This new type of tea processing eventually saved Emei producers from the ashes of the collapsed exporting market at the end of 1970s, and became the concept of "Oriental Beauty" we commonly know today.
This "Imperial Maiden" is the improved version of "Imperial Consort," which is also a great tea we have been carrying. We "personally" created this tea as we gradually understood the concept of it, so this tea has our "signature" touch in it once you taste it. This is our first attempt to create an Oriental Beauty, and we applied the same concept to the other two Oriental Beauty Oolongs this summer. We know you will love this tea, for there are lots of passion and respect of the history of Emei we put into it.
Current Status: Quantity too low and will not be produced again.
Harvest:  Summer 2019 / 夏 貳零壹玖
Varietal:  Qing Xin Dah Pan / 青心大冇
Elevation:  300 M / 參佰 公尺
Region:  Emei / 峨嵋
Fermentation Level:  75% / 分之 柒拾捌
Roast Level: 0 / 無
Still Savouring.......
 Aroma of the fresh leaf is floral and pungent. Quite exciting. Beautiful bold and yet refined floral fruity honey sweetness right off the bat. Such a flavorful tea. It steeps quickly and has a lot to give so I tried to ride it for at least 5 infusions. It's a lovely full bodied and complex tea that has the old dog's enchanting touch.
 The history of Taiwanese tea is often covered into legend and myth, and Oriental Beauty is a classical example of this phenomenon. Taiwan Sourcing, during the time to source great material, is also trying to unveil the true story behind Taiwanese tea. An old dog spent lots of time talking to the locals to learn more, and was always amazed by the depth of Taiwanese teas. While getting the interesting story, this "Imperial Maiden" was crafted wonderfully by our care.  We hope you will love our interpretation of Oriental Beauty, and please let us know in the review section below.