Emei Huang Gan "Tangerine" Oriental Beauty Oolong Tea - Winter 2017
Taiwan Sourcing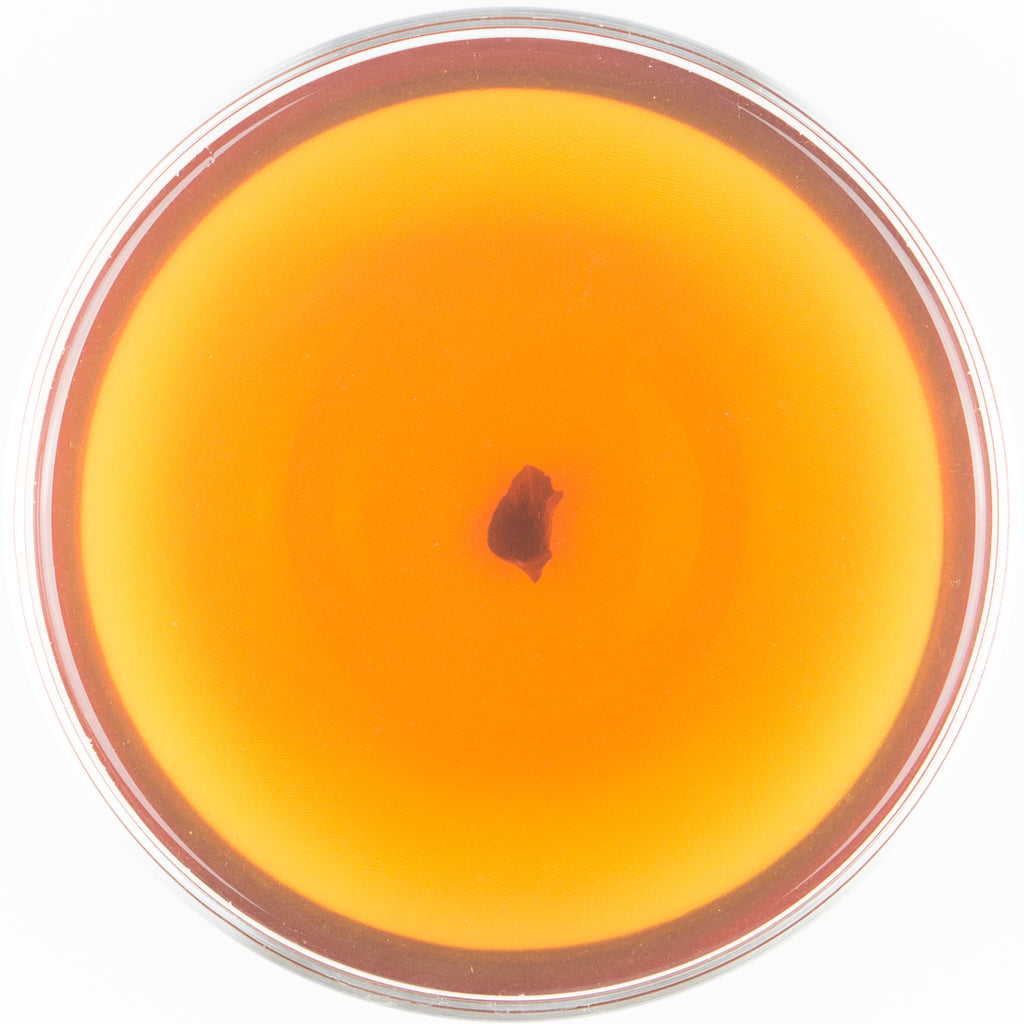 Like all our other teas from this season, this tea was made from another rare and unusual varietal as well. The name "Huang Gan" literally means "Yellow Tangerine" in the Han character. It got this name because the look of its leaf has folds jus like a tangerine tree leaf. 
This is one of the oldest varietals in Taiwan, dating back to the Japanese era, and was considered one of the best varietals for black tea processing. You might be asking: "Since it is a varietal that is best for black tea processing, this varietal should be a large-leaf varietal like #18 right?" Interestingly, this is a small-leaf varietal like Qin Xin Oolong, and that is probably why it has such value for continue cultivation, because a small-leaf varietal that is suitable for black tea processing is extremely rare.
Unfortunately, after the advent of the new Chinese regime, this varietal was mostly eradicated due to its declining popularity in the market. Today, only very few plantations still cultivate this very rare varietal, and we are fortunate to be able to offer it to the world.Thanks to its varietal character, this varietal is also perfect for Oriental Beauty processing, making this "Tangerine" oolong tea very strong and different from any other Oriental Beauty you might had before.
Harvest:  Summer 2017 / 夏 貳零壹柒
Varietal:  Huang Gan / 黃柑
Elevation:  400 M / 肆佰 公尺
Region:  Emei / 峨嵋
Oxidation Level:  80% / 分之 捌拾
Roast Level: 0 / 無
Water is being poured!
 The wet leaf aroma really reminds me of a Taiwanese black tea with some rich minty floral notes. Quote intoxicating really.

The first few rounds have a flavor very similar to the aroma. It's a minty contribution to the classic juicy and spice flavors that everyone loves about this type of tea.

Besides that uniqueness it offers, this is a particularly juicy and long lasting Taiwan Beauty tea. I steeped it over 10 times with 8 grams in a small zhuni teapot (120ml). It kept giving a thick and satisfying taste to the palate. Such a good tea.
 This was one of the tea an old dog deliberately left on tea table exposed to air for ten months to observe whether it would become stale without vacuum sealing, by doing so an old dog was able to verify whether our new processing method can withstand the torture of air . After ten month of waiting an old dog finally drank it again in August, and the theory was proven correct. The tea cup will radiate the aroma of ripe dark plum once the tea is ready with a mild hint of grapefruit aroma, making this an unusual oriental beauty experience. The overall body is thick compared to what you might drank before, and that should attribute to the unique quality of this "Yellow Tangerine" varietal. An old dog is proud to see this varietal being shown to the world. Taiwan is a true treasure for tea exploration.