Emei Natural Farming Bailu "Cinnabar Egret" Oriental Beauty Oolong Tea - Summer 2018
Taiwan Sourcing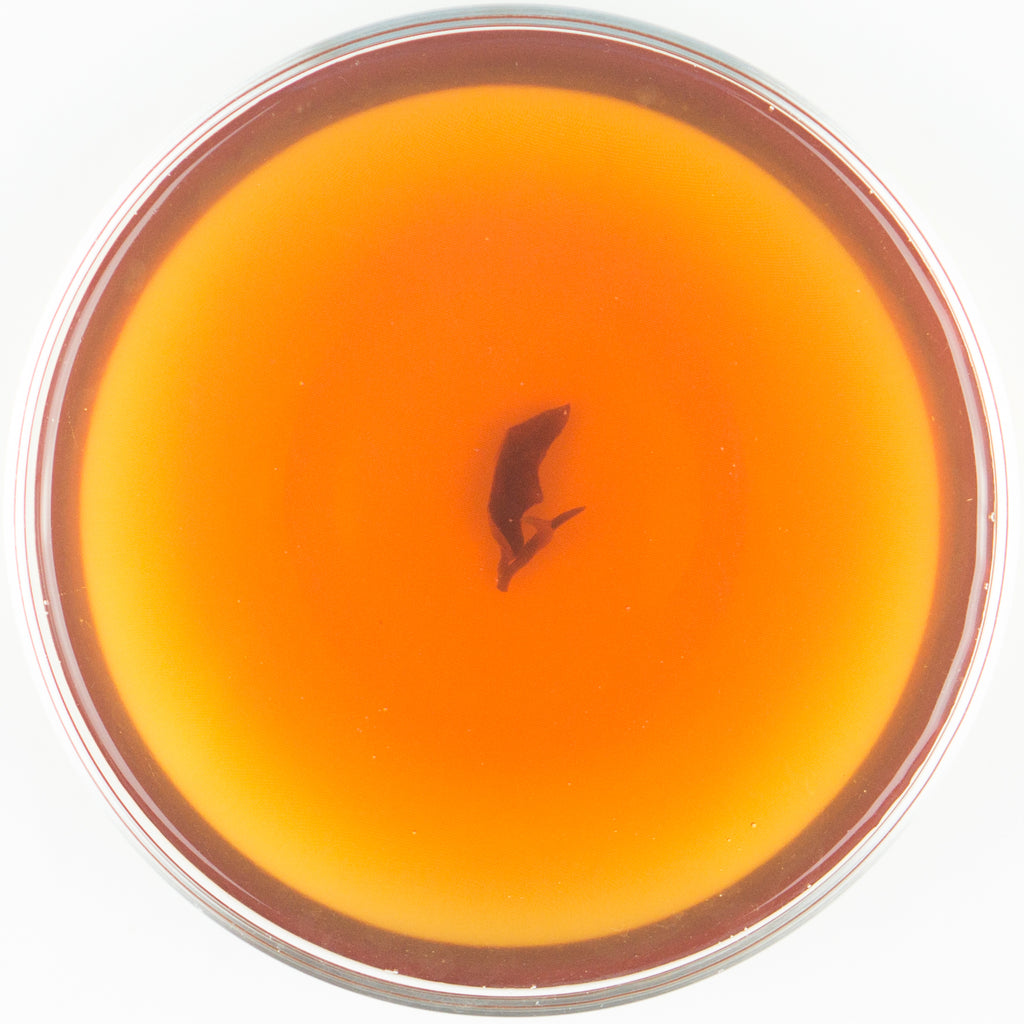 So far we have Baozhong and black tea that were made from Egret 17 varietal, and now we finally have it made into an oriental beauty by Master Hsu. Our friend Master Hsu was working super hard to find this varietal that was clean enough to fit our standard. In fact, he did process a small batch back in the spring time, unfortunately the result did not pass our threshold in the processing (although it is delicious still). This summer, the tea is finally ready.
Like the famous Jin Xuan and Cui Yu, Egret #17 was a relatively new varietal to the world of Taiwanese tea family. It was formally introduced back in 1983, two years after #12 (2027) and #13 (2029) were introduced. Egret 17 was a varietal designed for heavily fermented oolong, so this "Cinnabar Egret" offers a perfect chance to find that out.
With the proper process, this Oriental Beauty delivers a very different character from the traditional Dah Pan varietal. Unlike the grapefruit like character of Dah Pan, Egret 17 delivers a bright pomelo aroma to the nostril. The body is almost black tea like at first sip, but soon the palate will realize this is not a black tea instead of a carefully processed oolong. 
Harvest:  Summer 2018 / 夏 貳零壹捌
Varietal:  Egret TTES #17 / 白鷺拾柒號
Elevation:  400 M / 肆佰 公尺
Region:  Emei / 峨嵋
Fermentation Level:  75% / 分之 柒拾伍
Roast Level: 0 / 無
  This rare and unique tea is also quite powerful! The pomelo type flavor as well as the other fruity and floral notes seem to really shine when less leaf is used. You may like to experiment with less leaf as well as shorter steeping times. There is some aspects that bring to mind a lightly oxidized black tea while still exhibiting distinct oolong flavor. The tea soup also has great mouthfeel and offers a unique opportunity to expand your palate with a rare tea varietal.
  This cinnabar egret definitely piqued my interest as I've been enjoying the egret 17 teas more and more over these years with our Old Dog. It didn't have the cane sugar sweet you might expect from the popularized OBs out there. But it has a tropical fruit sweetness that I really loved. That, alongside its clean uplifting yet soothing effect after a few brews. What a treat.
 Egret 17 is still a rare varietal in Taiwanese tea market, and it is even rarer to encounter one that was being processed into an Oriental Beauty. Thanks to our good friend Master Hsu, who has been looking out this plantation for us, we finally obtained the summer version of this tea into our list. Master Hsu did help us process an initial batch at spring, but the result did not meet expectation since that was his first time processing this varietal. Like said in the description above, the tea carries a clean pomelo aroma with a durable body to savour with. An old dog is very happy to see the experiment of this tea went well, and is very confident that you will love it as well!