Gaofeng "Wu Shi Cai" High Mountain Light Roast Oolong Tea - Spring 2017
Taiwan Sourcing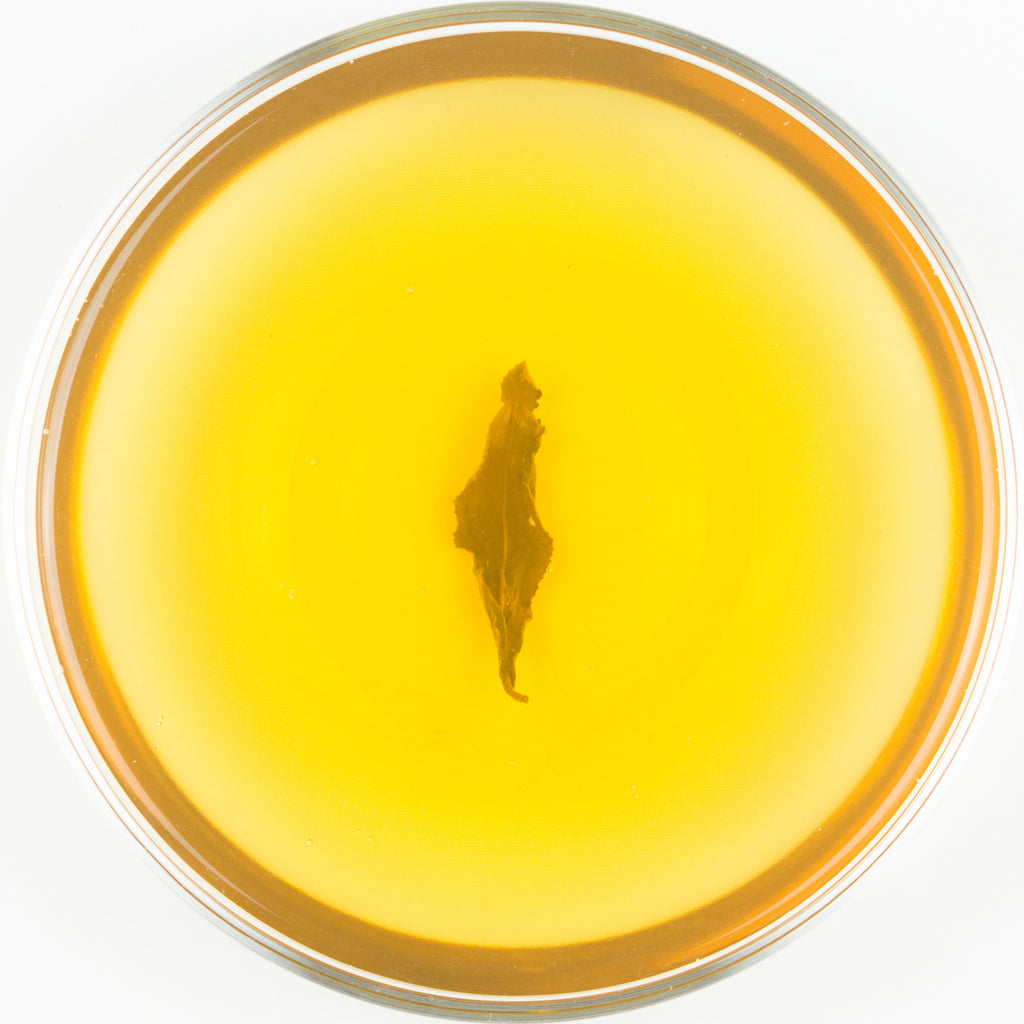 This high mountain oolong is from the highest part of Wushe area which is located at 1700 meters above sea level, and was picked and processed during the most perfect weather conditions, which proved tricky due to the Jeckyll and Hyde weather conditions that prevail in Wushe's high mountain environment.  The combination of human skills and nature's fleeting benevolence makes this a beautiful and solid representation for winter high mountain oolong. 
Roasted tea provides a special nuance and is especially enjoyable in the cold winter months.  As such, we decided to have our Wu She roasted under the hand of a master.  The masterful roasting did not only transform this tea into an almost "Dong Ding" like character, but further brought out the "winter rhythm" character we discussed in the jade oolong version.  Not only it is surprisingly similar to a Competition Grade Dong Ding both in aroma and body, but also has more depth than one. Moreover, thanks to the superb raw material "Wu Shi Cai" this year, the tea this year is very surprisingly good to the Gaofeng fans. 
Harvest:  Spring 2017 / 春 貳零壹柒
Varietal:  Qin Xin Oolong  /  青心烏龍
Elevation:  1700 M / 壹仟柒佰 公尺
Region:  Wushe Gaofeng / 霧社 高峰
Oxidation Level:  25% / 分之 貳拾伍
Roast Level:  2.5 / 貳伍 分
 Perfect balance between roasted and green.  The light roasting has brought out fruit and grass notes.  Potent cha qi and very infusable.  I love the tranquil effect on my mind and body with this one.  Sometimes a light roasted high mountain oolong is just what you need to balance and recharge!
The dry leaf aroma is incredibly nutty in the prepped gaiwan. The wet leaf betrays the recent roasting yet it is still super nutty and sweet. Steep after steep this tea is refreshing, sweet and really scrumptious. It maintains a rich body with baked sweet vegetal flavors that I quite love. This was a little surprising tea session that left me quite buoyant and chipper.
  Gaofeng has very stable quality in every season, so an old dog was not ready to write anything new about this tea. And you may began to wonder why an old dog is still trying to do here - writing the same thing all over again for the same tea. But this tea is a little bit different than the previous Gaofeng. It is very subtle, but an old dog was able to tell from that aroma. With all the familiar character, this season it seems to grow stronger, and that is not just apparent on the jade version of it. The roasted version makes that subtlety even stronger for this season, and an old dog really felt the urge to write this to you, because it's just different!