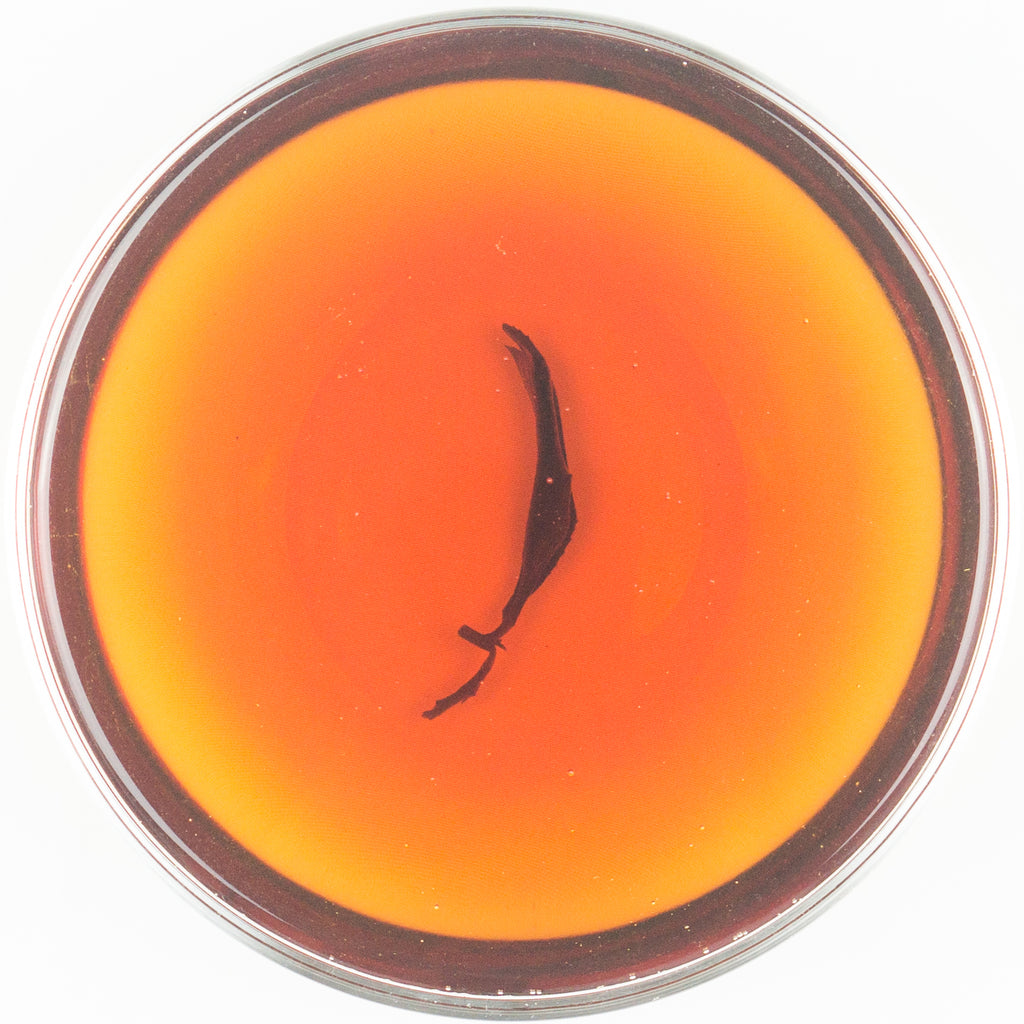 After we successfully made our traditional oolong in Gaofeng, it is inevitable to see us making a black tea out of this plantation. The environment of this plantation is at about 1500 meters and is quite remote, so we were not able to get any proper signal in the mountain when the video was recorded.
For this black tea we were at the scene again to ensure its quality is what we want to offer. We could, of course, stay at home and simply let the factory do the work since black tea processing is relatively simple compared to oolong tea, but doing so will result a higher failure rate. As a result, this tea is again finished under the watch of us with a tea that we are very satisfied with. 
This is a very elegant and calm tea. If the oolong from spring is like a bright sunshine to the mind, this is a tea of night. It delivers a subtle water pear aroma inside your mouth with a finish of ice sugar, and a mild body to the palate. Not much of this tea was made because the factory insisted on their regular process would work just fine (which did not work at all), so get a hold of some of this before it runs out, otherwise there will be a whole year of waiting ahead!
Harvest: Summer 2018 / 夏 貳零壹捌
Varietal: Qin Xin Oolong  /  青心烏龍
Elevation: 1500 M / 仟伍佰 公尺
Region: Wushe Gaofeng / 霧社 高峰
Fermentation Level: 85% / 分之 捌拾伍
Roast Level: 0  / 無 
Stephen Colbert cups this tea on his #tea4tuesday webisode!
  Hate to play the "tea drunk card" but this tea really got me tea drunk.  Strong tea, but delivered in a really soft tasting and smooth fruity envelope.  Excellent in every way.  Feel the high mountain high!
  Distinct citrus in the heated dry leaf aroma. It's beautiful to take it in before imbibing. The taste is clearly resonant with the aroma and has a vanilla orange sweetness to it. This is my favorite black tea of the summer season. It steeped a good 5 rounds and I could have gone further. Such a good tea and worth sharing.
 An old dog really like this tea because it is quite unique to the current market. We have an outstanding high mountain black tea from Lalashan last summer, and this summer our high mountain black tea will be this "Citrus Night." These two teas are intrinsically similar (because both were properly fermented), but their terroir and flavor profile are completely different. This "Citrus Noon" really feels like a quiet song under the moon. Every part of this tea is controlled at a very calm tempo. Not too much excitement nor boredom. A very relaxing tone indeed.