Taiwan Sourcing Glazed Ceramic Storage Container for Tea - Rose Gold
Taiwan Sourcing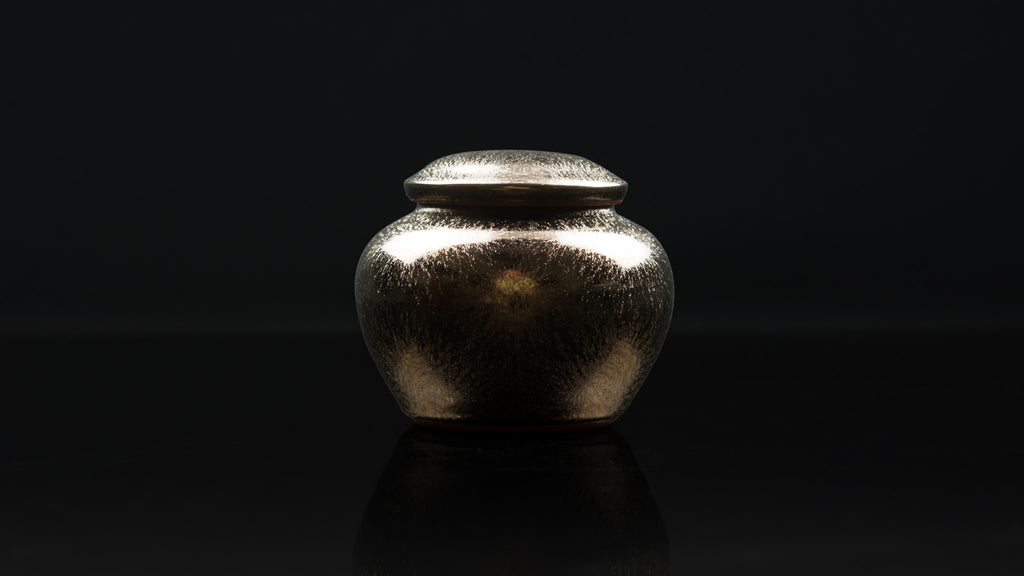 Like a senior wine connoisseur who has the best cellar, tea lovers also need a good looking and functional storage solution for their beloved teas.   This is the perfect solution for anyone who wants a tea container that is the perfect marriage of function and beauty.  As a result, we decided to design our own storage solution for our beloved customers who (undoubtedly) own some of the best teas in the world!
As you might notice, we have (secretly) added a new description for each tea we offer called "Aging Potential".  For roasted Oolongs, and Black tea, the concept of "aging" is a big part of the tea exploring experience.  Even with a relatively short history of tea production, Taiwanese tea is acclaimed for it's excellent tea quality, and people the world over maintain high expectations for aged Taiwanese tea. This storage solution exists for that exact reason of fun and heritage.
This little storage container is able to store around 25 to 35 grams of rolled teas and the glaze prevents excessive moisture from getting into the tea, while still allowing the teas to breathe. The lid fits tightly into the opening and won't easily fall off.  This storage solution will allow teas that have aging potential to age gracefully!
High Temperature (1250 C) firing technique gives this special glaze a crackled gold look with a subtle reddish tinge.
Holds 25-35 grams of Balled Oolongs or 10-15 grams of Spindled Black Tea or Oriental Beauty
Diameter at widest point is 8cm and Diameter of Lid Opening is 4.5cm 
Volume: 110ml  ( +/- 5ml )
Taiwan Sourcing Logo appears tastefully on the bottom of the container.