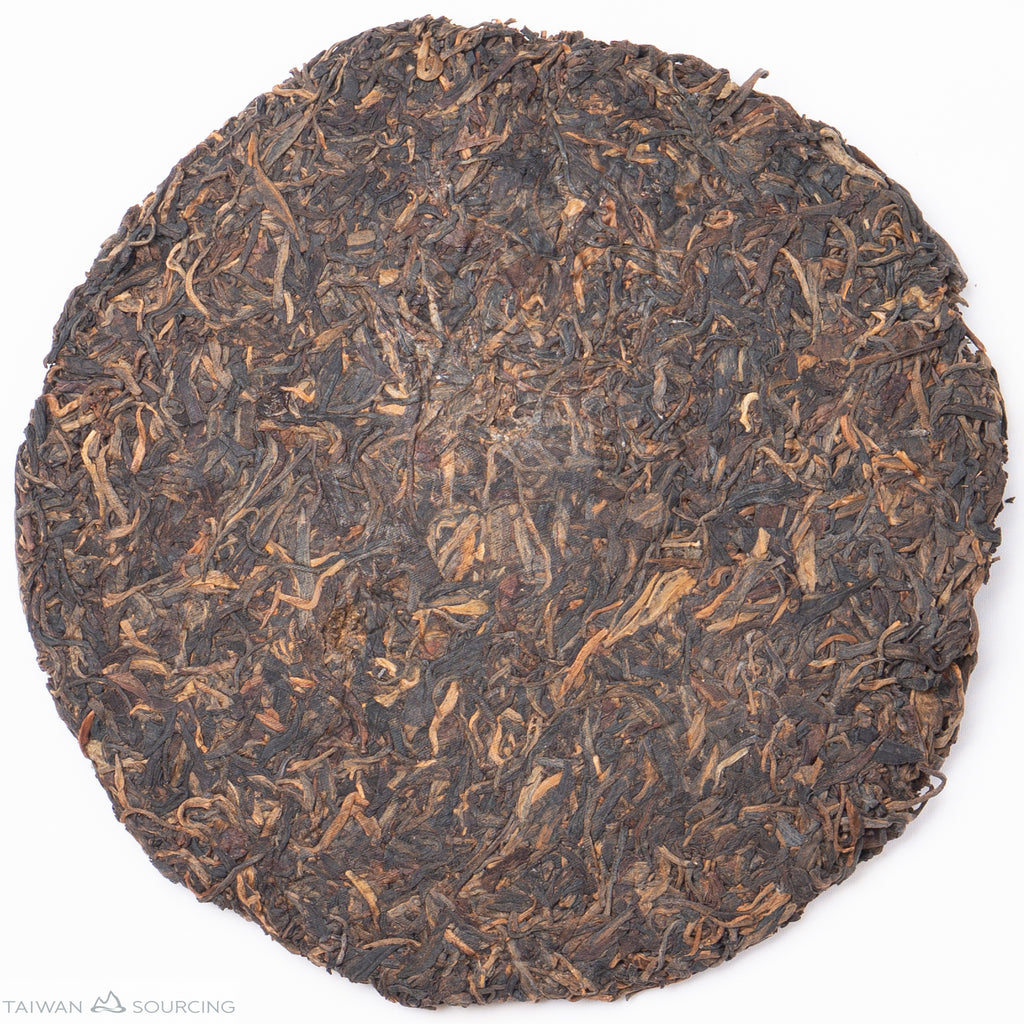 One thing you will immediately notice is that there are no markings of any kind on the wrapper, it's just plain white paper. This is due to the interesting environment of the Pu-erh tea world, where logistics plays a key role in the discovering of tea like this.
Hong Kong has been a place for Pu-erh logistics for decades. Immense amount of tea, whether excellent or mediocore, could possibly end up in Hong Kong before a new buyer shows up. This batch of Raw Pu-erh Tea Cake was the exact reflection of such unusual character of Hong Kong as a tea place. It was possibly custom made for a renown brand, or planned to do so, but due to unknown reason the order was cancelled, forcing the entire stock to be put on hold, until today.
Despite all this unknown, there is one thing we are one hundred percent positive about it. This tea fits all our standard of a high-quality Pu-erh Tea. It has clean storage, powerful material, and most importantly proper treatment during processing stage in Pu-erh standard. All these factors make it carries that woody aroma along with the lily flower smell, and a beautifully smooth taste yet thick body to a person's drinking experience. 
*Please order a sample first (before ordering a whole cake) to try this tea.  Some people will find the Taiwan storage too "wet" for their taste, others will love it.  
**Does not come in bamboo leaf tong
Original Han Character:  金蓮青餅
Vintage: 1998 / 壹玖玖捌
Varietal:  Assamica / 大叶种
Region: Xishuangbanna, Yunnan / 西双版纳, 云南
Oxidation Level:  90% / 分之 玖拾
Storage History:  Stored in Taiwan since 2008
  Savouring......
  Savouring...
 Savouring...