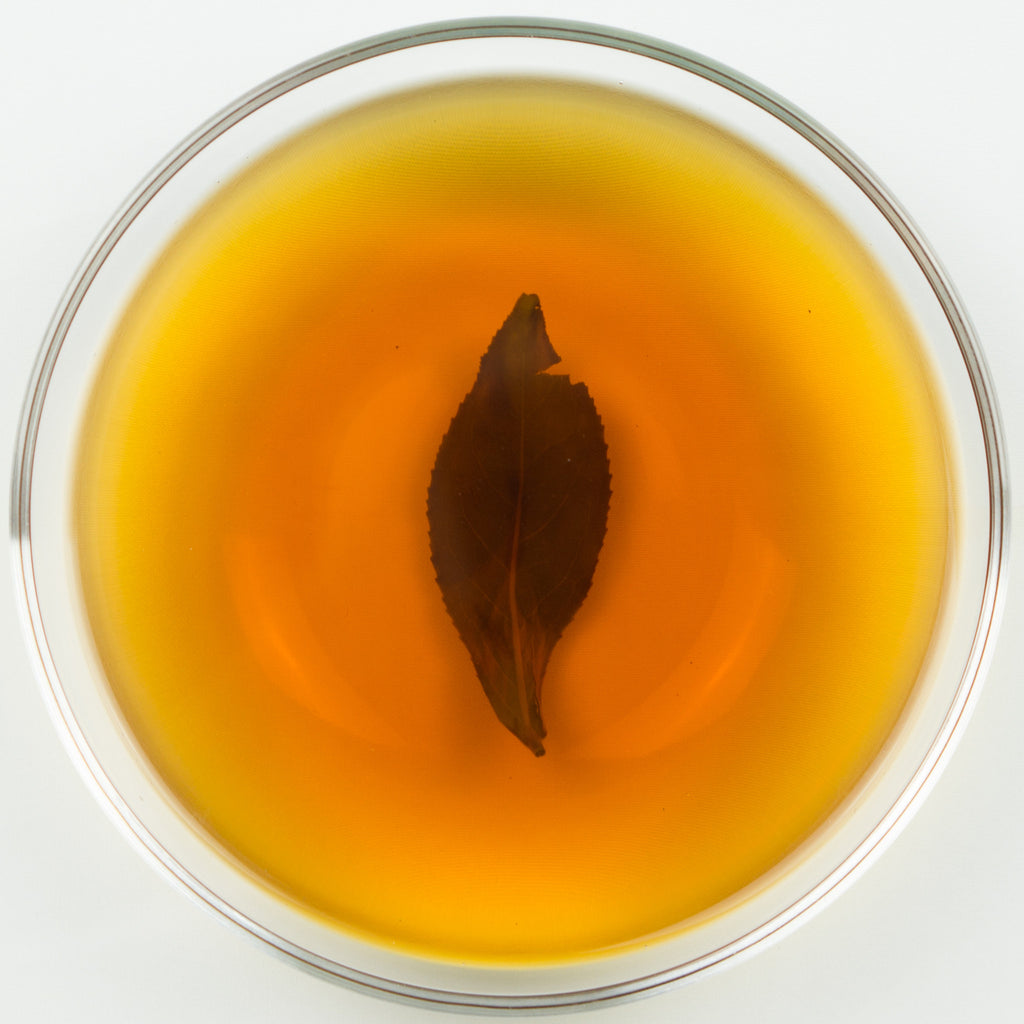 This is a Summer Harvest tea from the highest tea region in Shanlinxi, a famous high mountain region for tea production. This Shanlinxi Qing Xin Oolong was bitten by an indigenous insect widely known as the "tea green leaf-hopper." Like our "Special Selected Nectar Aroma Oolong", this tea is oxidated heavily compared to the normal High Mountain Oolong to bring out that special "bug bitten" taste. 
The result is a pungent fruity aroma that will explode directly from your teapot and tea cup, with the body is extremely mellow and silky. This tea will be an extremely high-end material for icy milk tea that an old dog already tried, it will also goes well with our "Echo of Summer Tea Set". This is a glorious tribute to the Summer of 2015. 
Harvest:  Summer 2015 / 夏 貳零壹伍
Varietal:  Qing Xin Oolong / 青心烏龍
Elevation:  1700 M / 壹仟柒佰 公尺
Region:  Longfengxia / 龍鳳峽
Oxidation Level:  30% / 分之 卅
Roast Level: 0 / 無
 At first subtle and sweet with a good viscosity.  By the third infusion it's ultra-thick with cream and pomelo fruit tart/sweet taste and aroma.  There is a slight bitterness just like grapefruit has but that's just there to counter and enhance the fruity sweetness it delivers round after round.
 I was surprised by this tea.  The name says it all- Grapefruit!  Lots of grapefruit.  Sweet and lovely yet complex and full bodied.  This is a fun tea to drink.
 As an old dog who has been a fan of grapefruit, he never thought a tea would be able to achieve this. The pungent "pomelo" (柚子) aroma will grab your attention immediately and make you drink it sip after sip. It reminds me as a beautiful sunset with the comfortable breeze.  And as mentioned above, an old dog already made an ice milk tea with this lovely oolong and it is just unbelievably tasty.