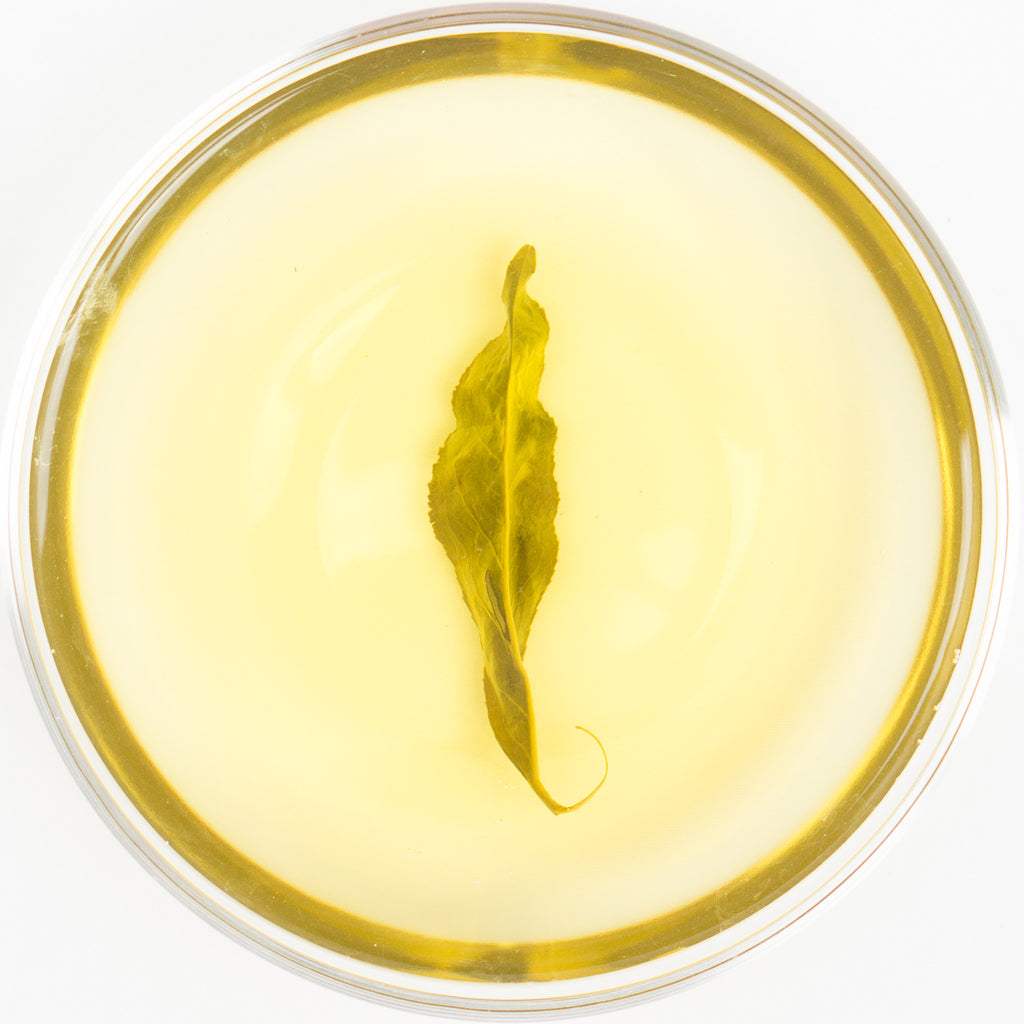 This is one of the most interesting teas to come out this spring, and this is also the very first time we are offering it. The region Hanxini belongs to the great Alishan area. People will normally refer to it as Alishan in general, but since we feel that it is necessary to show the specific location of each tea, we decide to use is as part of its name. 
Despite featuring the character "creek" (溪, Xi) in its name. Hanxini does not have any "creek" located nearby. Instead, this place obtained this name from the people who pioneered it around 30 years ago (1980s). When the first pioneer was meditating at this quiet mountain, he heard a strange sound resembling the sound "Hanxini" in the thin air. As a result, he decided to name this place he pioneered "Hanxini" which also has the meaning "fortunate and blessed".
 A mid-altitude jade oolong that really shined this spring due to the unique and challenging weather.  Strong "winter essence" with thick sweet taste and penetrating aroma!
Harvest:  Spring 2016 / 春 貳零壹陸
Varietal:  Qin Xing Oolong /  青心烏龍
Elevation:  1200 M / 壹仟貳佰 公尺
Region:  Hanxini / 寒溪呢 
Oxidation Level:  25% / 分之 貳拾伍
Roast Level:  0 / 無
 Still Savouring......
  I brewed 6 grams in a small zhuni pot on a lovely monsoon morning. The dry leaf aroma was deeply rich and buttery in the slightly moist pot. The first round had a fresh vibrant quality that emerged in subsequent rounds more and more. The vitality of this tea is strong yet fine. One thing I kept enjoying was the delightful complex aftertaste it imparts. What a treat!
 As an old dog that kept emphasizing how superb lower elevation teas are this spring, this tea is one of the classical instance for the case. Not only it has the interesting and unique "winter rhythm" in it, the overall character of this tea does not feel like a tea from elevation of 1200 meters. Instead, it feels like higher elevation teas such as Long Feng Xia Jade Oolong. Sweet and full of interesting character to discover allows this tea to feel like a trip of following a cool and bright creek with birds chirping at side.  Simply pleasant and relaxing.