Imperial Grade Lalashan High Mountain Jade Oolong Tea - Spring 2016
Taiwan Sourcing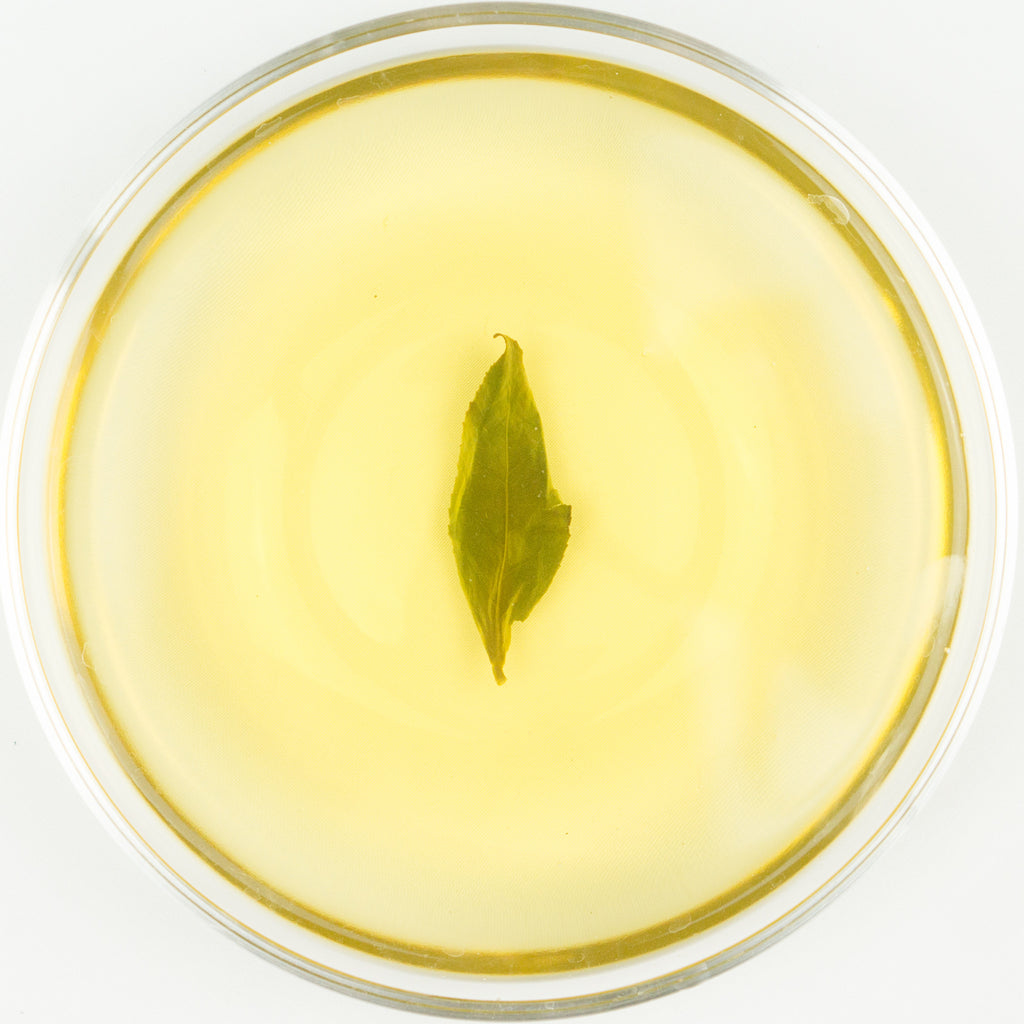 Despite all the great taste mid elevation jade oolongs we have already carried, this Lalashan is still one that should not be missed from the list. This season's higher elevation tea (meaning tea that came from above 2000 meters), are all turned down for just one candidate - "The Potion" As a result, there are not much high elevation tea we are carrying for this season.  The Lalashan as usual is a top performer in the mid-elevation range.
As we kept mentioning, this is the last higher elevation tea we are going to include in our collection this season. It surpassed many of its higher elevation competitors like "Dayuling" or "Huagang", delivering an overall similar quality and character to those higher elevation teas.  This tea is another fine example for tea enthusiast to compare the magic of different seasons side by side with pure joy. 
 Check out all our Lala Shan Teas here!
Harvest:  Spring 2016 / 春 貳零壹陸
Varietal: Qing Xin Oolong / 青心烏龍
Elevation: 1600 M / 壹仟陸佰 公尺
Region:  Lalashan / 拉拉山 
Oxidation Level:  20% / 分之 廿
Roast Level:  0 / 無
 Fushoushan move over!  Lala Shan is here to challenge you for the throne of Gao Shan Oolong!  Creamy, fruity and vegetal, with an ineffable aroma.  This tea just pops in the mouth and throat.  Noticeable cha qi... very smooth and enlivening tea! 
I brewed 7 grams in a 150ml gaiwan and used fresh spring water. This tea is lovely with water temps closer to 190F-195F, and has what seems to me to be a lot of corn sweetness as well as vegetal flavors. I made 10 or more steepings and found it to be quite a potent tea. I felt very stimulated, and clear headed. The tastes were definitely fun and balanced. The tea is sweet early on and gets more vegetal. However, It does well when pushed and just gets creamier, which I quite like. If you want a refined and potent jade oolong this is a great choice.
 As a old dog who has been a fan of Lalashan for quite a while now, this Lalashan is another interesting "breed" after an old dog thought he is done with Lalashan. This season's Lalashan does not have that strong "spring rhythm" anymore, but instead carries a "refined" quality. The impression is still very Lalashan-ish, of course, but the taste is further polished to a higher level.