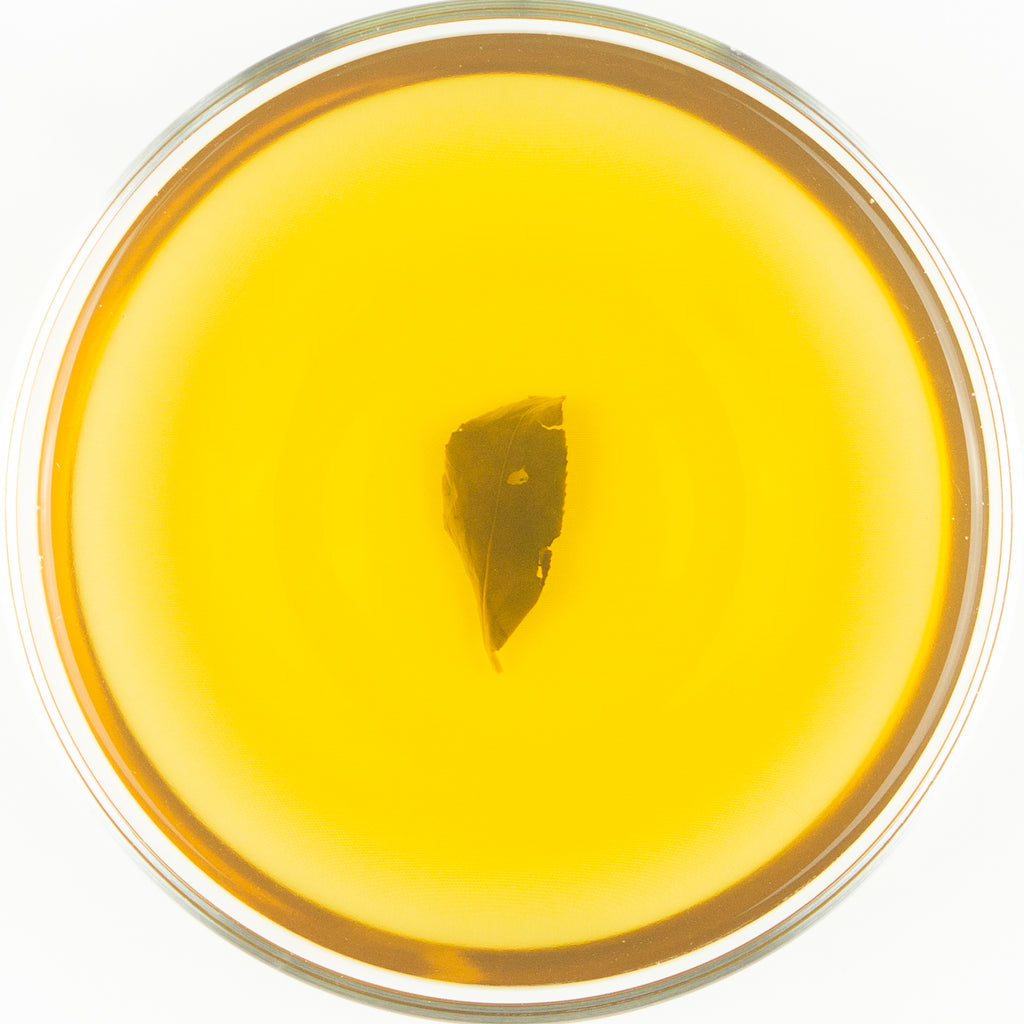 This tea is a successor tea of our "Alluvial Devil" from last year. Like many of our other teas such as the "Noon series," this "Alluvial Demon" shares the same improvement like all other teas this year. However, the improvement of this Lishan tea did not only happen on the "processing technique" side, but most special the "facility" side.
Growing at an alluvial fan in Jiayang  area, this particular plantation is very difficult to reach by foot because it is totally separated by the water of Deji Reservior The name of that alluvial fan is called "Devil Isle." Fortunately, besides the crazy motorcycle ride, we were able to take a ride of the famous "cable car" which is commonly used by the local. This cable car is 100% not opened to outsider, so please do not ask a ride when you visit there!. 
OK, so what "facility" was greatly improved this year? Last year we noticed the "outdoor withering" of their particular facility is not 100% ideal yet, so we suggested them strongly to add another floor to the facility and re-design their outdoor withering process. Thankfully, Mr. Chang and his family followed our advice and constructed a new structure on the existing building, making an overall improvement on the tea. 
The tea is now even sweeter than the previous version thanks to the proper "solar withering" phase (and of course the heavier fermentation), and with great focus in detail and then proper fermentation to create the remarkable high mountain tea we have been looking for since the end of 2017.  Again, this year every tea basically all went far beyond our expectations, so used to be "Devil" is now a "Demon," a tea that is even for friendly now.
Harvest: Spring 2019 / 春 貳零壹玖
Varietal: Qing Xin Oolong /  青心烏龍
Elevation: 1560 M / 壹伍陸零 公尺
Region: Lishan Jiayang / 梨山 佳陽
Fermentation Level: 30% / 分之 參拾
Roast Level: 0 ~ 2 / 無 ~ 貳分
 Smooth and creamy... smells like caramel and lychee!  Thick viscous tea soup, slightest astringency when I push really long, but quickly sweetens with a long lasting hui gan.   By the 8th infusion it lost a bit of potency, but I brewed it for 2 hours and drank that steep and it was wonderfully refreshing and flavorful.  Potent tea, while at the same time very pleasant!  Qi is perfecto!
I always look forward to these greener high elevation oolongs our old dog is making. This spring's alluvial region oolong doesn't disappoint. The flavor is bold with a sweet thickness. Consistent body and pure high mountain potency is clearly present for our enjoyment.
 Savouring......