Kanjiao Natural Farming "Crimson Lily" Red Oolong Tea - Summer 2022
Taiwan Sourcing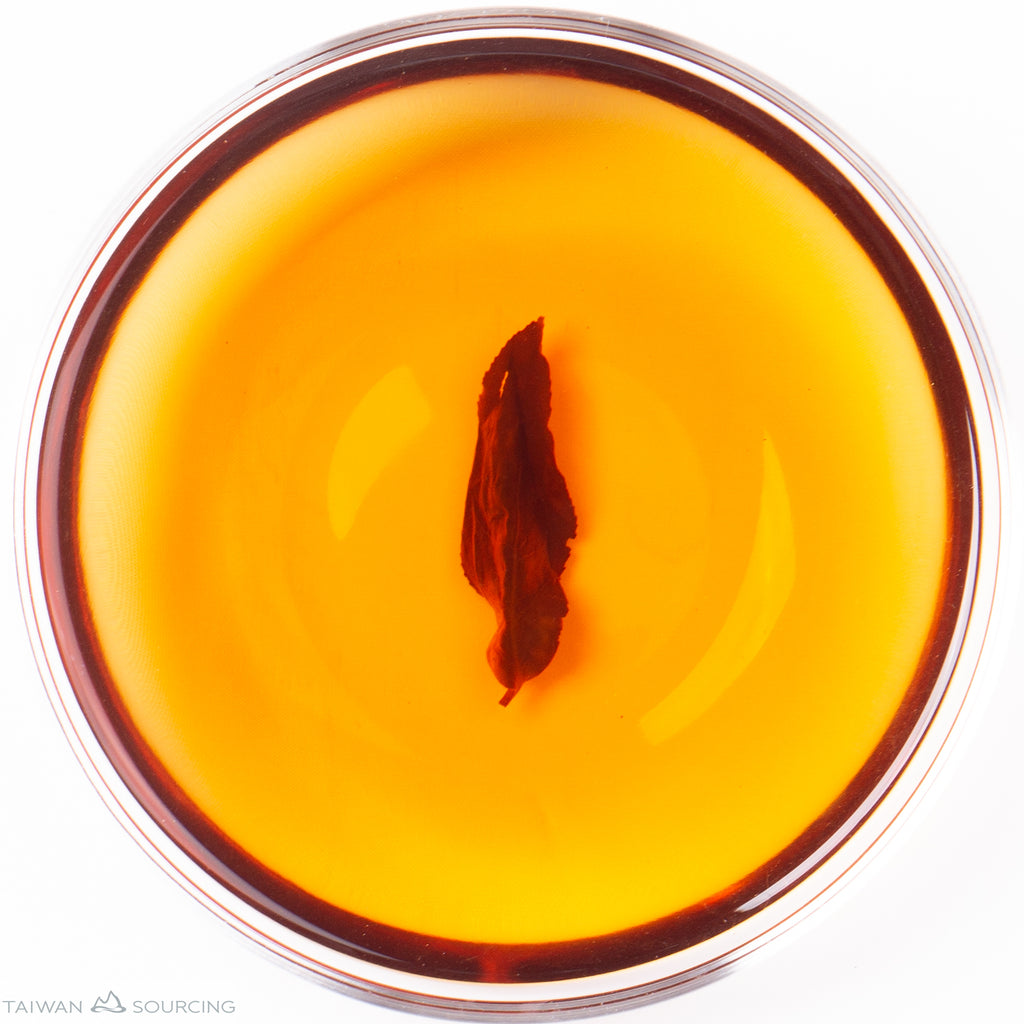 "Perfume of Spring" will be missed from our collection for a very long time due to Mr. Chen's decision not to continue the lease of the land. A summer harvest will not be a summer harvest if there is no red oolong presented, so we made a bold decision to make Mr. Chen's Jin Xuan material into one. This plantation is the one that made "Topaz Lily" and "Monarch Nectar of Lily". The only drawback is the yield from this plantation has been very low since the start of its operation, so our goal on this red oolong is not affordability, but exquisiteness.
With Mr. Ko retired, we moved our Mingjian operation to the family-run factory across the street. One great benefit of this new site is the black tea rolling machine they already implemented, so we no longer have to carry all the material to another factory that has the machinery which ensures a smoother operation. 
And thus the rolling was possible even during the night time as the material was pouring into the rolling machine after our intensive withering and big waving adjustment. This more flexible schedule allowed us to create a even richer body without compromising the overall robustness. Such advantage made this not only a unique red oolong experience, but also a new realm of the Jin Xuan varietal we never explored before. We wish this newly developed tea will expand our supporters' horizon and give an unforgettable tea experience in the upcoming cool weather.  
Harvest: Summer 2022 / 夏 貳零貳貳
Varietal: Jin Xuan / 金萱
Elevation: 300 M / 參佰 公尺
Region: Mingjian Kanjiao Village / 名間 崁腳村
Fermentation Level:  65% / 分之 陸拾伍
Roast Level:  1 / 壹 分
 New teas waiting to be poured with boiled water.....
Teas from this kanjiao area are naturally farmed and have less richness and what would otherwise be oomph and intensity of flavor with conventional teas. However, with a bit more leaf and sensitivity - these teas our old dog made, have a lot to offer. 10g/120 ml glaze gaiwan to Yinqiao porcelain cup Dark yet gentle and inviting, the aromas are rich and soothing, red fruits and fermentation. The tea steeps with a lot of consistent elegance & similarly sweet character over the rounds.
 An old dog can call this so far the most refined red oolong experience. This is also probably the most overlooked tea from 2022 since we already had "Orange Fairy of Lily" being quite remarkable. However, after one year of aging this tea has developed a world of its own. If you are looking for a peak of red-oolong-processing, "Crimson Lily" will give you an experience that is out of the tea world.