Kanjiao Natural Farming Cui Yu "Sunshine Jade" Oolong Tea - Spring 2021
Taiwan Sourcing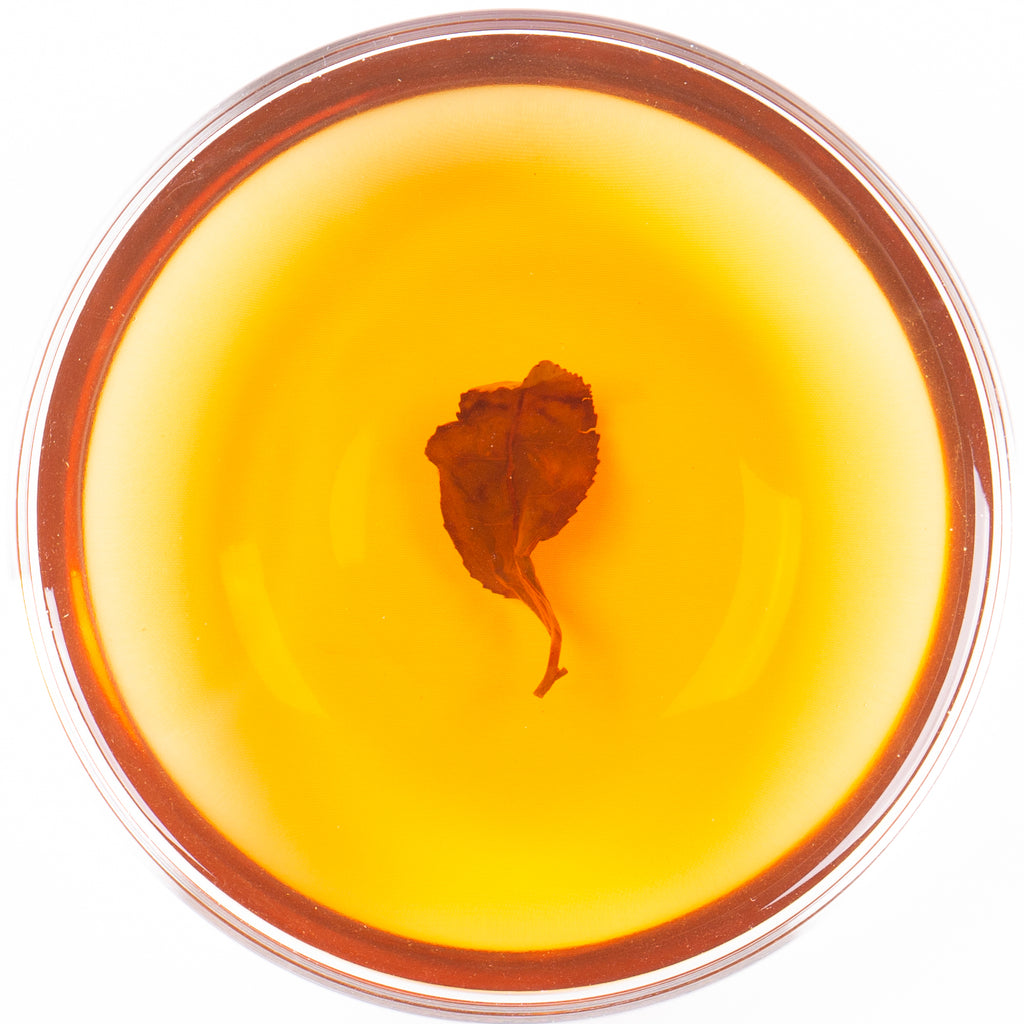 Still not a very well-known varietal in the market, but Cui Yu has proven its aging value and tasty potential to us with every attempt from "Amber Emerald," "Jade Dew," "Night Jade," to eventually "Twilight Jade." This is why we are offering two Cui Yu option this season on the shelf so tea lovers may understand its value as we do. 
Kanjiao Village is a easily reached place in Minjian, but the material was not a easy one to work with since Cui Yu varietal is actually a pretty difficult varietal for farmers' to work with. This is why teas like TTES #14 (made into "Honey Sparrow"), TTES #15, and TTES #16 are missing from the market, because they were too difficult to process "deliciously" for the farmer or with commercialized procedure. Cui Yu actually is facing the same situation as all these once promising tea varietals, and that is why very few farmers are still planting it. 
However, we still think this is a varietal we shall be continuously bring to you at least once a year due to its very robust foundation both in the flavor and effect. "Sunshine Jade" is our latest effort to deliver that proper Cui Yu experience from this spring, we hope you will feel that sunshine this varietal can bring to you!

Harvest:  Spring 2021 / 春 貳零貳壹
Varietal:  Cui Yu / 翠玉
Elevation:  350 M / 參佰伍拾 公尺
Region: Kanjiao Village / 崁腳村
Fermentation Level:  35% / 分之 參拾伍
Roast Level:  1 / 壹 分 
 Waiting water for boiling......
  "I've got sunshine, on a cloudy day" so goes the classic song and the feeling of this tea. Slight anise, and cookie spices, sweet and comforting. A brightening, rich and nourishing tea soup.
 If you pay attention to the price of the tea very carefully, you will notice the price of this Cui Yu is actually cheaper than those from last year! This is because Mr. Chen's hard work has finally paid off with his "respect-to-nature-style" of farming philosophy, so he actually got more than expected yield while others' suffered from the drought. Mr. Chen gave us such price to thank us the support we have been giving him, and this is also thanks to the support from you all!