Kanjiao Natural Farming "Monarch Nectar of Lily" Bug Bitten Oolong Tea - Winter 2021
Taiwan Sourcing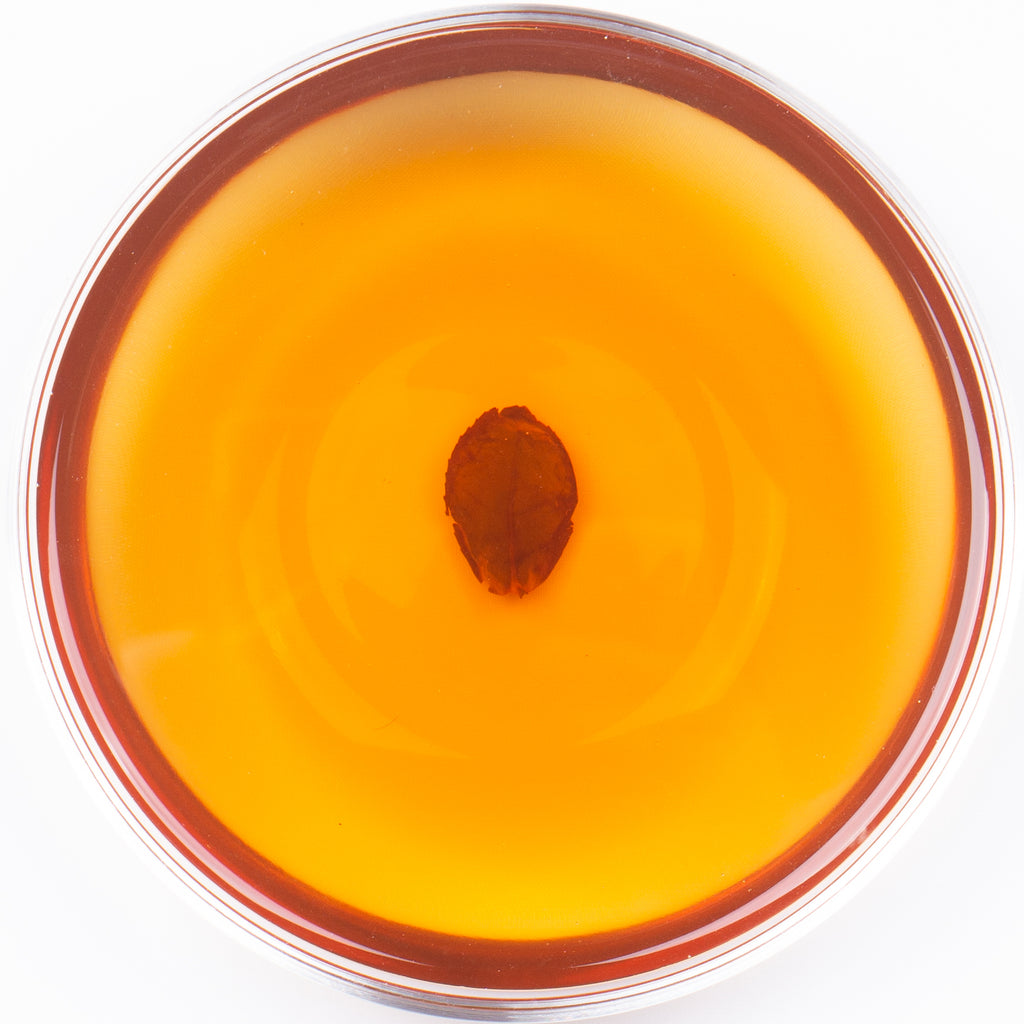 Nature has been playing an interesting game with us. Normally, little leaf-biting grasshoppers only appear in much warmer weather. This is why most bug bitten flavors are present in summer harvest teas; Oriental Beauty Oolongs are famous for such character. The bug bitten character did not appear in our summer tea this year, but rather in this winter tea instead. 
From what we observed during processing, we knew this tea had been bug-bitten. Not only was the yield way lower than normal, but also the aroma it was emitting was quite special. The level of bug bitten flavor infused into this tea is unprecedented, and we did not even realize this fact until after we processed and first sampled it. The result is truly remarkable for the first bug-bitten winter tea that has ever produced in this plantation. 
One may also compare this magical monarch with our other bug-bitten winter Jin Xuan, "Lily Nectar." The bug-bitten profile may also remind one of a Guifei Consort tea (貴妃茶). When trying this tea at home, you will find this graceful monarch holds the perfect balance of a bold yet smooth flavor. A bouquet of grapefruit, jujube, and pomegranate aromas linger through the nose, a warm companion on a crisp, cool day. 
Harvest:  Winter 2021 / 冬 貳零貳壹
Varietal: Jin Xuan / 金萱
Elevation:  300 M / 參佰 公尺
Region: Mingjian Kanjiao Village / 名間 崁腳村
Fermentation Level:  40% / 分之 肆拾
Roast Level:  1 / 壹 分
 New teas waiting to be poured with boiled water.....
 Exquisite sweet, slight spice, and creamy bug bitten-ness from dry leaf to bottom of cup scent progression.
The joy for me in brewing a tea like this is the elongation of the "beauty" characteristics - the juicy sweetness that bridges the jinxuan milky green substrate. It sings sweetly and comfortably with charm and strength worth the time to explore.
 We did not get our bug bitten back in the summer for this plantation, but we did on this one! This is so far the strongest bug-bitten bless from this plantation, and thus the name "Monarch" was given. The bug-bitten-ness of this tea is so strong that it reminds an old dog of "Jade Dew."