Kanjiao Natural Farming "Topaz Lily" Fanzhuang Oolong Tea - Summer 2021
Taiwan Sourcing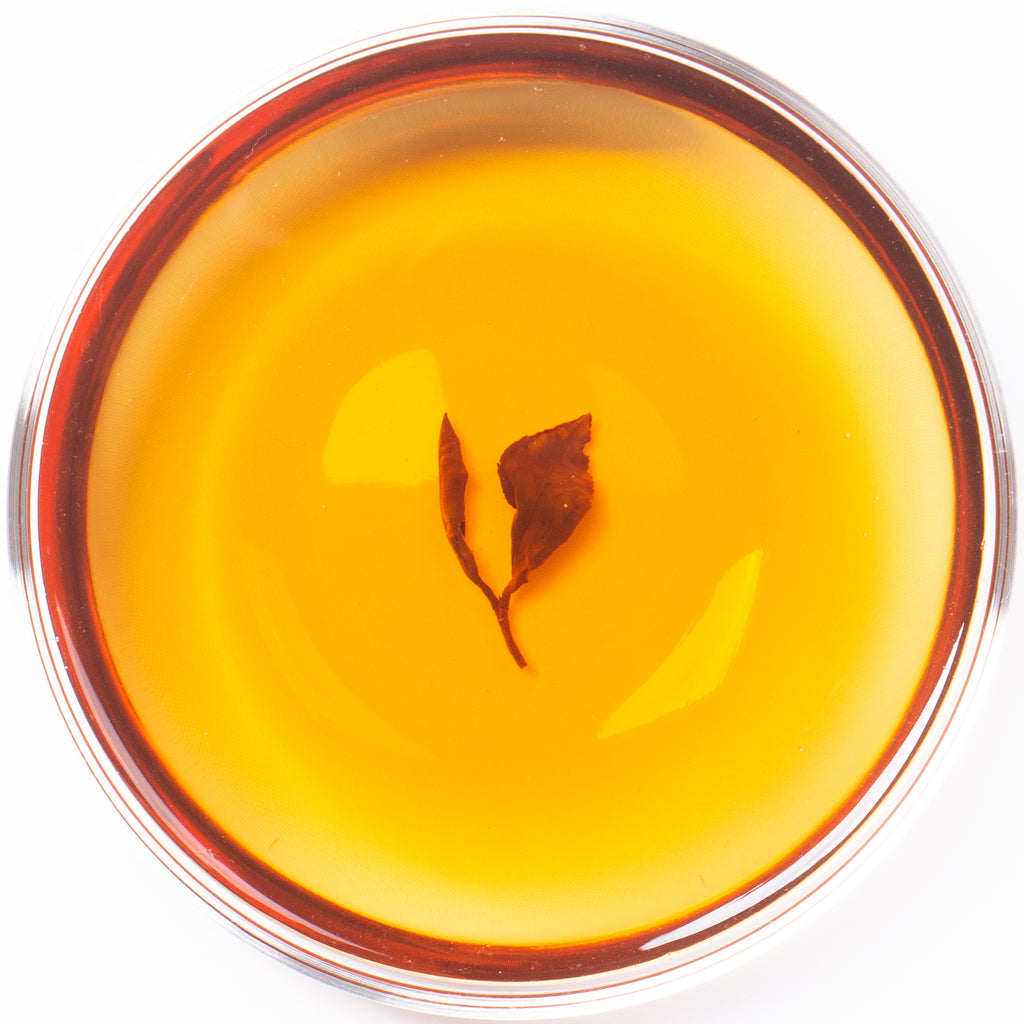 With our "Ruby Lily" from last year nearly gone, we felt it was necessary to re-create this tea again, however with a different touch. The new processing method was applied to this tea in order for this new "touch" to work, thereby making it a even more interesting experience to drink despite of its young age. 
Creating an Oriental Beauty using such a material is always a bless to us, but this bless also came with extra effort. Due to the nature of how an Oriental Beauty Oolong is processed, the processor will have a very close contact with the material itself since the big waving stage must be done by hand rather than a big waving machine. The fermentation style of this material was also changed a little bit to adapt to the season and weather condition, making it slightly different from "Ruby Lily," yet with no compromising the core and structure.
Mr. Chen was again surprised by how the tea turned out to be due to the new technique. This is a tea that does not require a fancy name to show how beautiful it is, "Topaz Lily" is the successor of "Ruby Lily," and you will know immediately when the core is reached by your senses. 
Harvest:  Summer 2021 / 夏 貳零貳壹
Varietal: Jin Xuan / 金萱
Elevation:  300 M / 參佰 公尺
Region: Mingjian Kanjiao Village / 名間 崁腳村
Fermentation Level:  70% / 分之 柒拾
Roast Level:  0 / 無
  I'm 100% positive that Topaz Lily has the power to convert anyone who says they don't like Oriental Beauty. It's an absolutely stunning example of what masterful processing can accomplish! The bug-bitten character is bold and upfront without being overpowering like many Oriental Beauty teas. With each sip, I can't help but think of dark chocolate with an undercurrent of honey-drenched flowers. Truly remarkable and a more than worthy addition to the Taiwan Sourcing lineup!
 So juicy, round and full. Very satiating with a soft effulgence on the palate. Fruitiness somewhat like a cream grape sorbet, all around a joy to experience a jinxuan OB style.

 So this new "Topaz Lily" was a different experience from "Ruby Lily" in an subtle way. After months of waiting for it to mature, this tea is one of the most subtle teas an old dog ever made.